Optimize Your Business with G Suite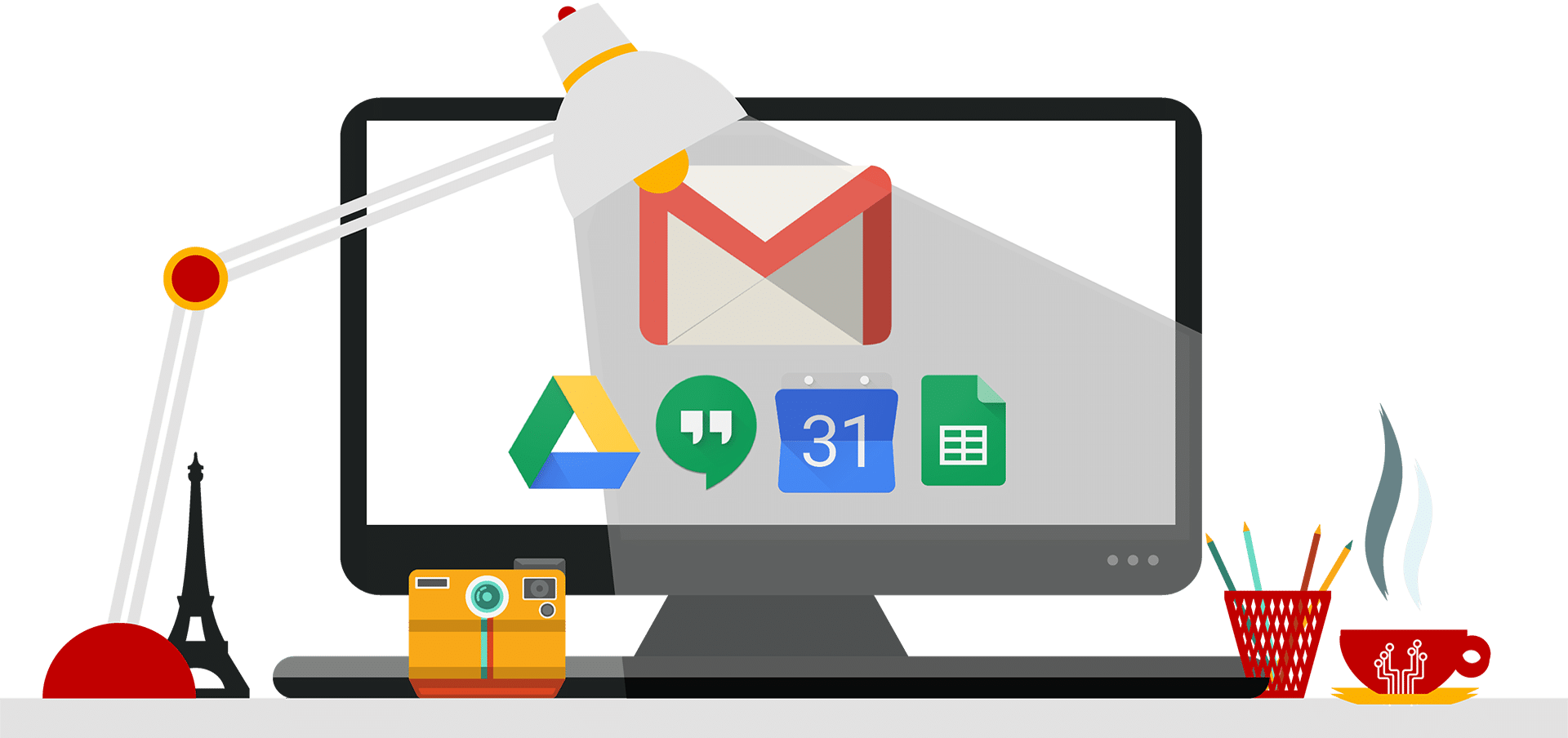 G Suite combines an email address with your business domain name and features designed for your business (ex. John@yourbusinesshere.com). Google apps you already know like Gmail, Calendar, and Drive are included along with other apps that all work together seamlessly. The whole suite is incredibly user-friendly, cloud-based, and secure. The perfect package for business productivity and collaboration!
Everything Your Business Needs— All in One

Gmail

Drive

Calendar

Docs

Sheets

Hangouts

Groups

Security
Slides

Apps
Secure mail for your business
Manage all your emails from anywhere, anytime, on any device with Gmail that has your business domain name. Send secure files and business documents knowing it's secure from your professional email address. With G Suite, stay connected by reading and drafting messages offline that Gmail automatically sends once you're back online.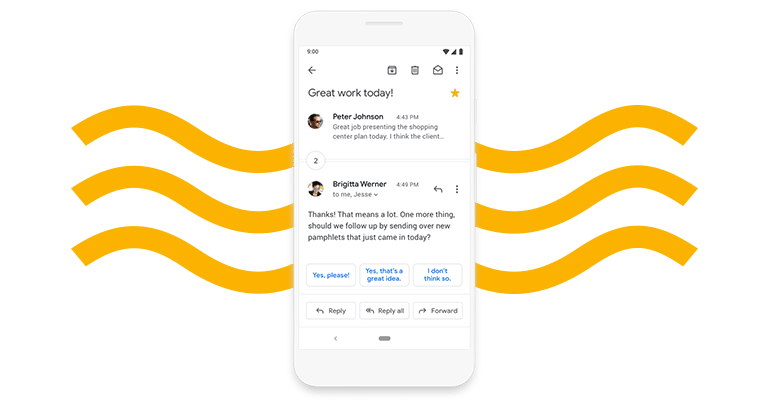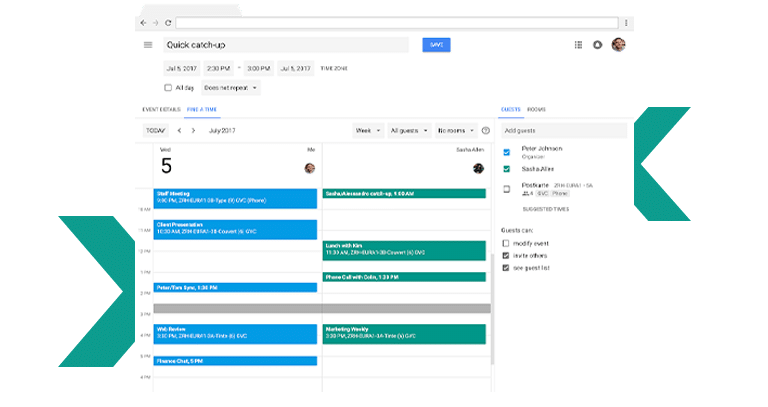 Online calendar designed for teams
Spend less time planning and more time doing with Google Calendars. These shareable calendars sync across all your other G Suite apps, so you're always up to date. You can also view and edit your schedule from any device that is synced directly to the rest of your team, so everyone is on the same page.
Upload and manage your files in Drive
On Google Drive, you can have 30 GB of storage shared between Gmail, Drive, and Google Photos. Use the space to upload files, create and edit docs or spreadsheets that are saved right in the cloud! Have a group project? Multiple people can edit a document simultaneously and so you see live changes with everything automatically saved securely within the cloud.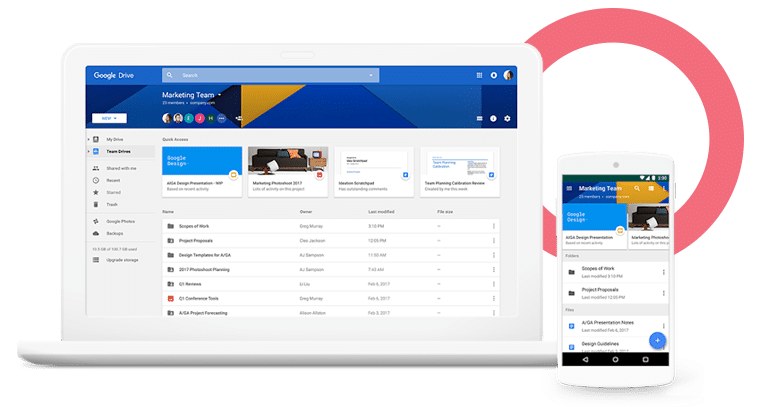 Join Millions of Businesses, from Mom and Pop to Fortune 500, That Already Use G Suite
At Surf Your Name, our specialists can upgrade your existing G Suite or set up everything up for you. We can even offer you a tutorial on how to best use the tools for your business, all at no cost. So, what are you waiting for?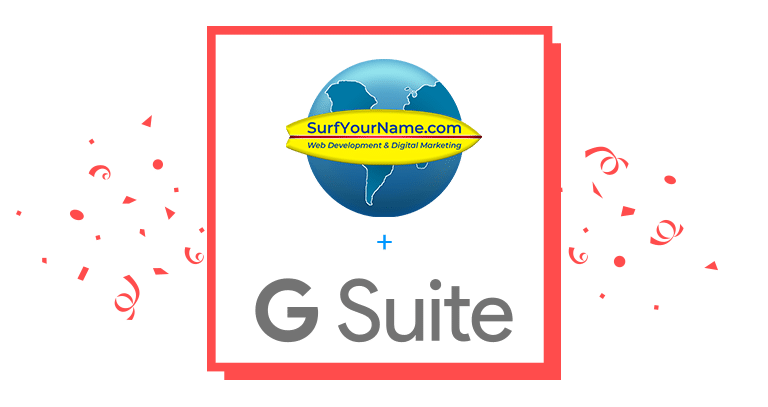 $6 per user per month
Billed Annualy