Shalonda Hunter of Fast Lane Interactive Refuses to Pay Web Developer
Writing this is a first for me.  I have been in the web design and web development industry for over 15 years now and have been in business for myself for over 12 years.  This is the first time in over a decade that I have had a small business owner refuse to pay their bill.
Typically, small business owners try and look out for one another.  We all know the struggle is real and we can share in the fact that we work hard to keep our businesses successful.  Apparently, Shalonda Hunter of Fast Lane Interactive doesn't share in the comradery of small business owners.
I started working with Shalonda Hunter in April of 2018.  I have taken a screenshot of her original posting and shared it here for you to see it word for word.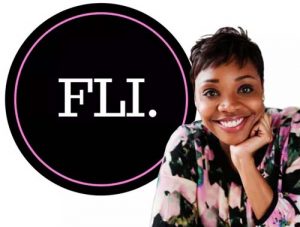 Shalonda Hunter has a website FliTimes.com and someone else had built that website recently.  I do not recall why that web developer was not working with her any longer, but it wouldn't shock me to hear she didn't pay them for their work either.  Shalonda wanted some image changes, text changes, etc. made to her website.
After we connected, I got the list of her changes and gave her a quote of 3 hours to get these changes made.  Very small job and straightforward. She agreed to the quote and then asked for 3 references, asked me to sign disclosure agreements and privacy agreements, etc.  That should have been a red flag, we are making text changes to a website, not engineering a top-secret rocket for the military!  I have signed NDA's for large clients in the past and will continue to do so, but all of the hoops to jump through seemed a little like overkill.
Once I started the 3-hour change project Shalonda tried to add a few things to the SOW (Scope of Work).  The first couple of changes she wanted were small, so I make those changes.  After a few changes, I had to explain that she wanted more things than were quoted.  We agreed to get the first project completed then we would start on the next round of changes.
I got paid for that first job of 4 hours by Shalonda Hunter at Fastlane Interactive.  The invoice was generated and was paid just a few days later.
The next round of changes that Shalonda wanted was a little more extensive.  Slightly more complex but mostly just more changes.  Just under 10 total billable hours for all of these projects.  These changes were completed and Shalonda was notified by email.
Yes, that email was dated in October 2018.  Yes, we are in 2019 and Shalonda Hunter has not paid the invoice.  I have heard more excuses than I can count.  Floods, illnesses, deaths, conferences, and "busy".  There have been promises, but no payments.  She has not disputed the work and as of NOW, her website still displays all of the changes we made for her.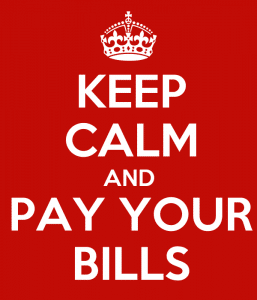 I am sure Shalonda has been busy.  I am sure life has been crazy.  But let's face it, who's life isn't crazy?  I know my life is hectic!   I am more than willing to move forward, but I want other business owners to know what they might be getting into when dealing with Shalonda Hunter of Fast Lane Interactive.  Yes, I lost over a day of pay for the 9+ hours of work that she still has not paid me for.  It was not a pleasant experience, but I have other amazing clients that pay on time.
I will make sure to post updates about Shalonda and if she decides to pay her debt.  In the meantime, I would love to hear your stories….send me an email and tell me about one of your customers or clients that stiffed you on their bill.  I am sure that I am not the only person who picked the wrong client!  Hopefully, Shalonda will find this when she Google's her name and realize it is time to pay her bill.
---
So its time for a new update!  Seems like it is going to be a struggle to get Shalonda to pay her invoice.  A few of you have asked what Shalonda has to say about all of this.  Well, its been quite a few empty promises.  I have been "telling" everyone about her empty promises, but had a few minutes this morning to put screenshots of some of the texts that Shalonda Hunter has sent promising to pay.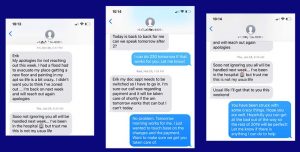 I have been SO patient and tried to communicate with Shalonda Hunter but it just seems like I get excuse after excuse.  I am placing 3 of our text conversations below for you to see what I am dealing with here.  I know that life is a struggle.  I know everyone is busy, but be an adult and pay your bills.  Shalonda Hunter is hurting small businesses when she refuses to pay her invoices.  And the biggest insult….she is STILL using the graphics we made for her on her website and utilizing the MailChimp automated email campaigns.  The work my team and I did and still have NOT been paid for.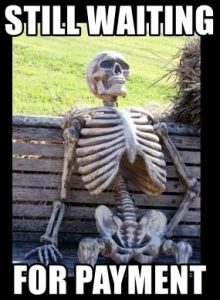 You can see these texts span for months.  It seems to be a consistent theme with Shalonda Hunter to make promises and then each time, something pops up.  Either she is great at making excuses or is a VERY unlucky person…I am still not sure which it is.  She has never once said "I am not paying you"  and she still uses the work we did for her.  I am a very trusting person and want to help my clients in any way possible.  And I promise you that Shalonda Hunter of Fast Lane Interactive will not change my outlook.
I sometimes wonder if she has any clients with her business and if she does, does she make empty promises to them too?  Stay tuned for updates!  I will keep you all updated on Shalonda's invoice status!  Oh….thanks for all of you that have emailed and called to show your support!  We love hearing from you all!  The stories from you about your dead beat clients are funny and sad all at the same time!  Keep them coming!
---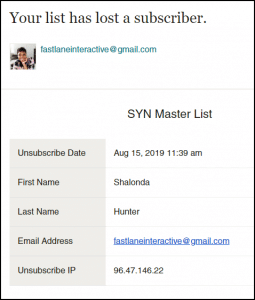 If you are still reading this, it means you are thinking there is an end to the story.  Well, it's August 2019 and we haven't heard from Shalonda Hunter in months.  We have tried to get her to pay her outstanding invoice but no contact.  She must think that we will just forget about her, but no luck Shalonda.  Since it has been a while, it makes you think maybe she is in jail and not able to pay her bill.  If she refuses to pay us, maybe she refused to pay other bills and ended up in the clink.  Well, today gives us hope that Shalonda is alive and not in jail.  We send out monthly emails to our client list.  Technically Shalonda Hunter of Fli Times was a client of ours so she is on our mailing list.  Someone, and by someone, I assume it is Shalonda just unsubscribed to our email newsletter.
Yes, we all were very upset to be down a subscriber but if we are going to lose a subscriber, who better to loose than Shalonda Hunter.  Apparently she is trying to remove us from her life.  Why not just pay your outstanding invoice?  Shalonda and Fast Lane Interactive is the ONLY client of ours in the past decade that has refused to pay their invoice.  How much longer will this go on?
Also, we have been getting quite a few calls from other business owners that have been sharing stories of their deadbeat clients who refuse to pay their bills.  We are thinking about creating an entirely new website dedicated to Shalonda Hunter and others who hurt small businesses by not paying for the services they were provided.  Stay tuned and give us a call if you want to share your story!