You may have heard of the Americans with Disabilities Act, and the various lawsuits that have been raised against large and small businesses because their websites are not easily navigable by visually impaired folks using screen readers. That being said, ADA compliance is a super broad topic – and the act itself was originally drafted to promote better building practices for public meeting spaces so that differently abled individuals can enjoy parks, shopping centers and entertainment spaces the same way people without disabilities can.
Because the Act was originally meant for physical locations – when the government ruled that websites also counted as "public meeting spaces", website owners & website developers alike scrambled to figure out how to make their websites ADA compliant. But, because the ruling was new, there was no basis, no set of rules that could be used as a checklist to make sure those with disabilities wouldn't have trouble navigating websites.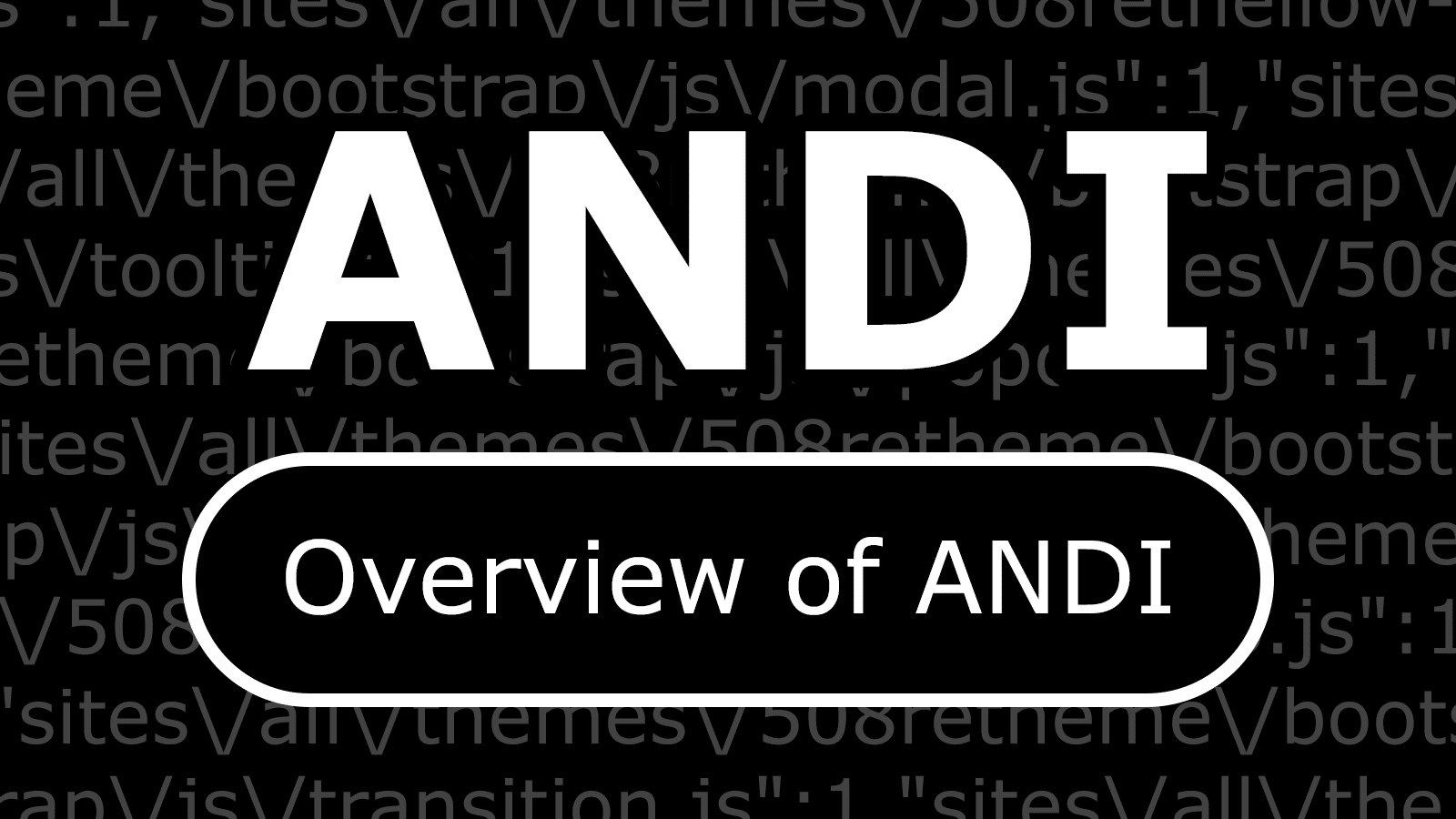 Since the ruling, there have been many developments in the field of ADA compliance for websites. Big players like WordPress, Squarespace and Wix started offering default settings that aided in making websites accessible right out of the box. Programmers developed apps & plugins that can be used to make the website more clean and compliant, and also work better with screen readers. But these plugins weren't backed by the government – so even though they were super helpful, they weren't quite official!
But that has changed – enter ANDI. ANDI is a free Accessibility testing tool designed and developed by the Social Security Administration. It's a "favelet" or a "bookmarklet" that provides automated detection of accessibility issues. It will also help you determine what a screen reader should say when it comes to interactive website elements and on top of that, it gives valuable suggestions on how to improve your overall website accessibility and section 508 compliance.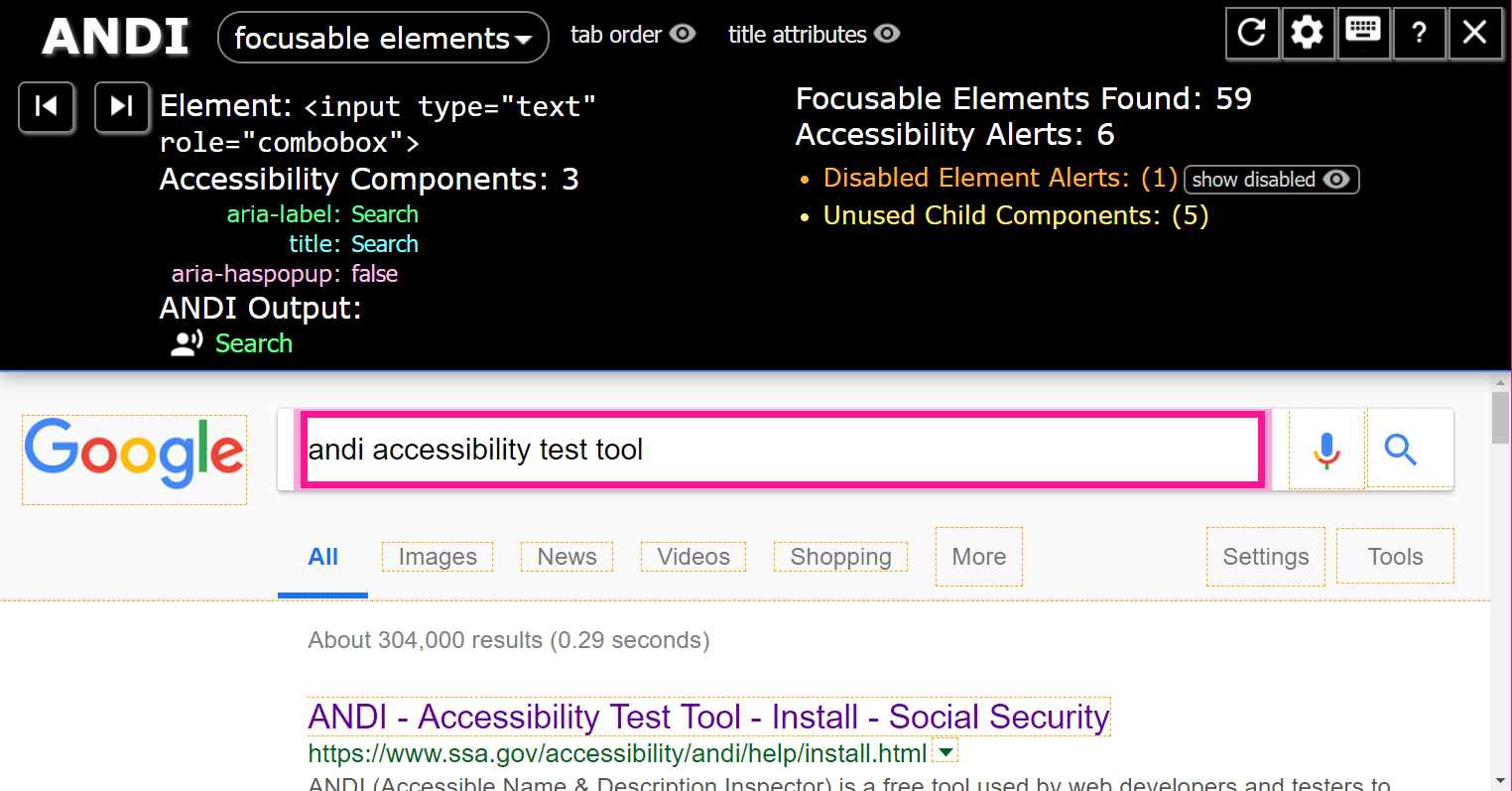 Basically, ANDI is like having your own little expert at your side, working with you to make sure you're website is meeting government sanctioned accessibility requirements. In the hands of a capable web development firm like Surf Your Name, ANDI can be used to make sure your website is equally accessible and functional to those with and without disabilities.
We've already been using it to improve OUR website's overall compliance, as well as the websites of several of our amazing clients. In todays world, people and businesses need to be more compassionate and accommodating than ever – and ADA compliance is a huge part of that. Not only is it a best practice to have an accessible website, but trends suggest that Google is going to start weighing ADA compliance more heavily in search engine results, so it's time to get ahead and the game. Give us a call today for a free ADA compliance review – let's work together to make your website accessible for all.