By Kelly Fisher
At Surf Your Name, we take pride in helping small business owners build websites that produce real, tangible results. We love working with businesses across the US and abroad, but there is something extra special about partnering with local companies. We're based in Norfolk, Virginia and the Hampton Roads area is home to tons of amazing small businesses of all varieties. From tax accountants to therapists to construction companies, we love helping local businesses join the digital world. So when Don from Wildlife Removal 911 contacted us to develop a website that promoted his services, we were excited to take the opportunity.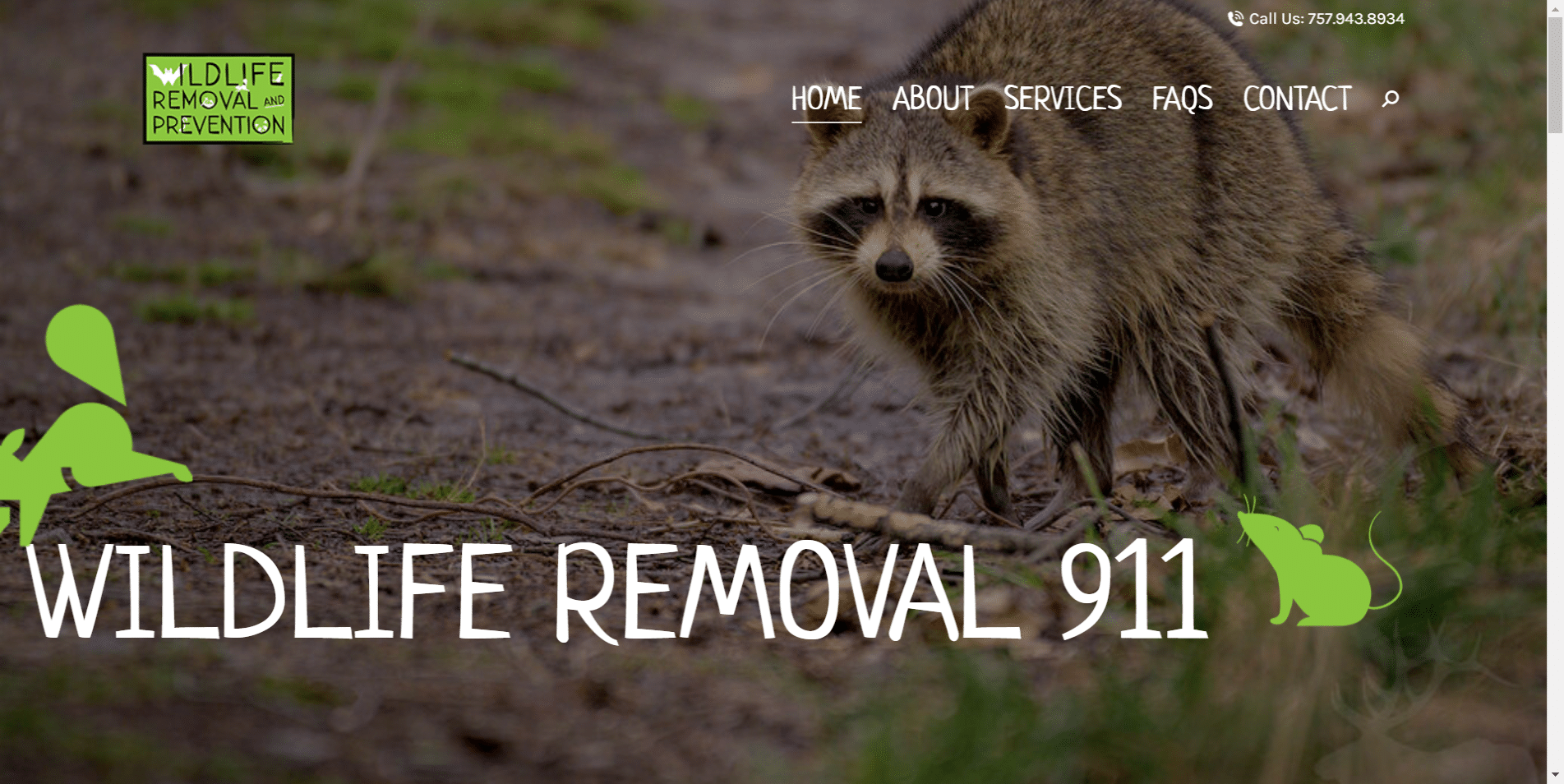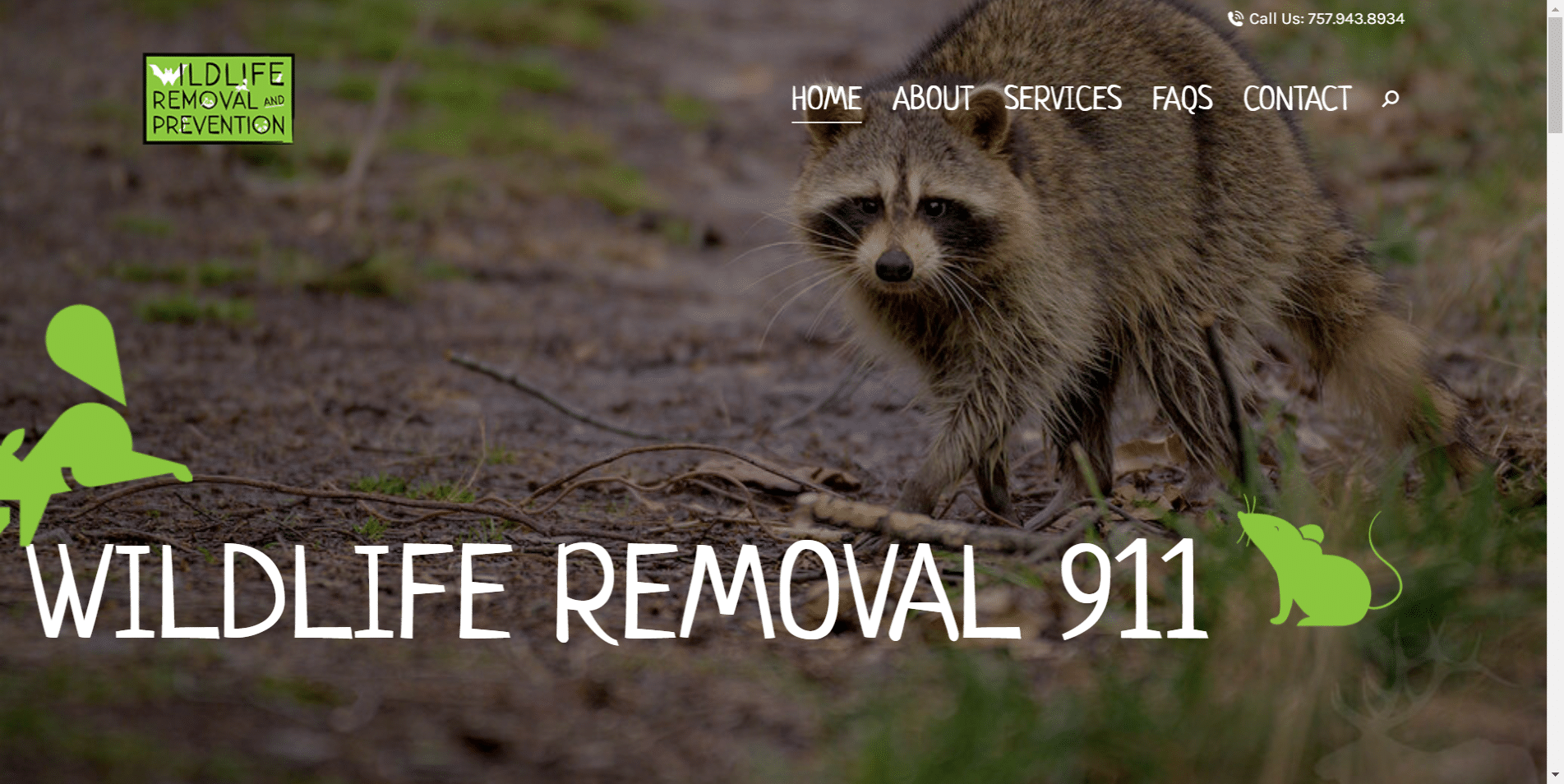 Wildlife Removal 911 specializes in evicting unwanted critters from homes in the Hampton Roads area. They're known for their swift service, their vast knowledge and their unmatched experience with various species of animals. Their website serves as a hub of knowledge ranging from how to tell if you have squirrels living in your attic, to diagnosing which animal is eating your garden veggies. No matter what nuisance animal is poking around your house, Wildlife Removal 911 is ready to help get your animal problem under control.
When you're looking to start branding your business, the first step is to create a memorable logo. Your businesses logo is your signature – it needs to be easily recognized, super legible and have that extra edge that sticks in the minds of viewers. So, our team got to work creating an eye-catching and approachable logo for Wildlife Removal 911. For a heartwarming touch, Don had given our graphic designer a sketch that his daughter made. We took that sketch and reworked it a bit so that it translated well in a graphic format. Don was so pleased with the final logo design that he asked us to design his business cards too!
After the logo was approved and the business card design was sent to the printer, we got to work on his website. Our team of WordPress designers and website developers used Elementor to create the layout and design aspects of the website. We went with bright, branded colors and fun, approachable fonts throughout.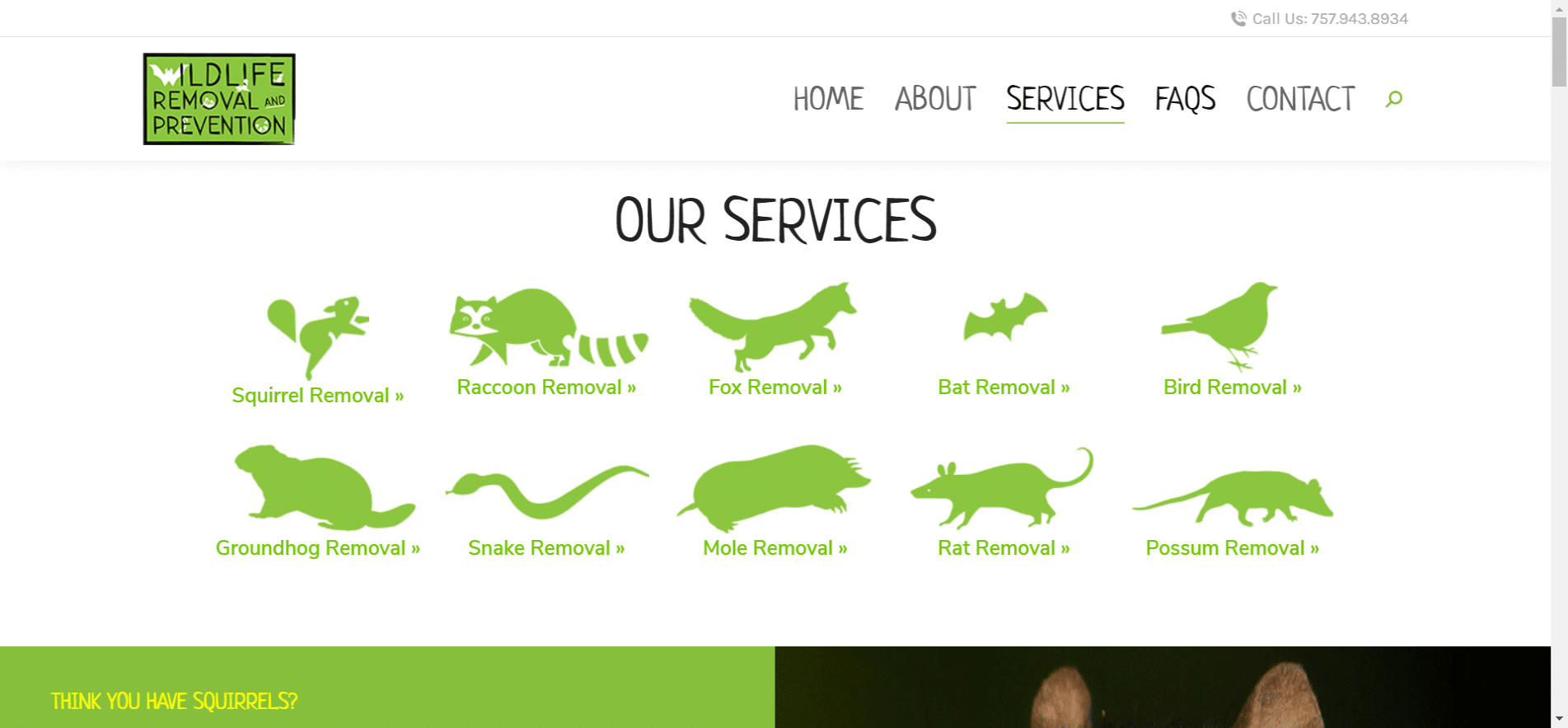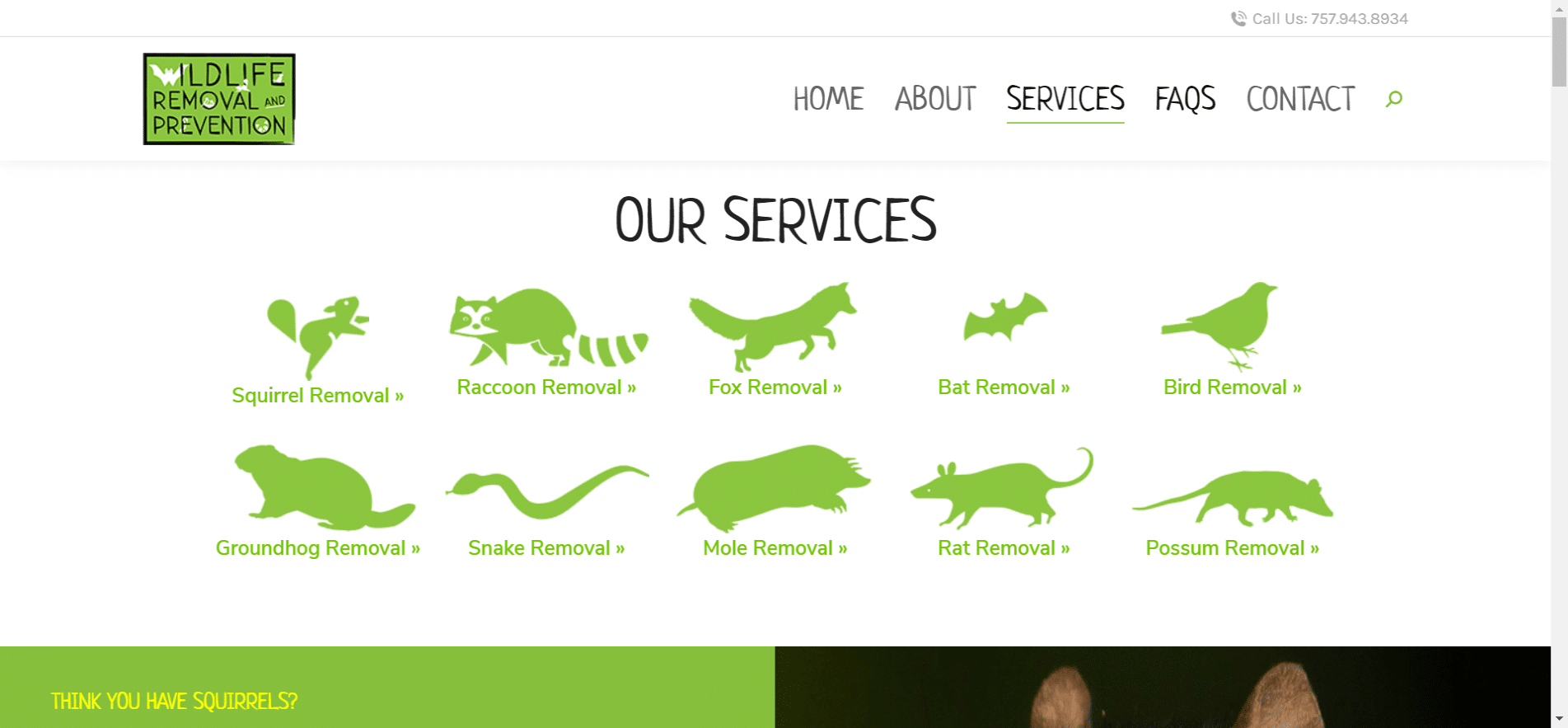 We needed this website to be easy to read and easy to navigate, so we went with a one-page approach with a separate interior page with TONS of information in case a visitor wanted to learn more about each animal.
The website itself boasts tons of awesome features: custom contact forms that are connected to Don's email, custom animated icons throughout the website to add interest and whimsy, a gorgeous, fullwidth slider to welcome visitors to the homepage. We also set up Wildlife Removal 911 with our high-speed hosting and we went ahead and configured a Gmail account for the business as well. Don was so pleased with the final website, he's decided to continue working with us for extended digital marketing services to really get the word out!
If you're a small business owner and you don't have a website – its time to get that ball rolling. You can't afford to lose customers to your competitors who are using the internet to find customers. The team at Surf Your Name is made up of digital marketing specialist, detail oriented website developers & talented graphic designers who are ready and waiting to bring your website to life. Contact us today for a free consultation. Let's make a plan to build a website you're proud of!