POP and Polished is one of our favorite clients – the owner, Bianca, is super fun to work with and is always thinking of great new ways to innovate her business to take it to the next level! So when her customers started asking her about Afterpay, we got right on that.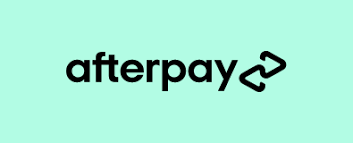 Afterpay is an extremely popular service where customers can pay monthly installments for their purchases instead of paying for their items all at once. This is a really great feature on a site like POP where there are tons of gorgeous polishes tempting you every time you click!
Luckily, WooCommerce easily integrates with Afterpay's website and API, so setting it up was a breeze for our seasoned pros here at Surf Your Name. All Bianca had to do to get set up was create a merchant account so we could configure the payment gateway to allow the customer to purchase through this method. We then had to display the information on the product pages to customers who could easily see it was an option. We decided to only display it on the page for each product, rather than on the category pages with all products listed because it looked very crowded and POP is a big fan of a sleek, minimalistic look.
Features like Afterpay are great options to give your customers when you have an eCommerce store because it's easier to mentally justify spending smaller amounts over time rather than one large chunk at once. It's already paying off big time for POP! Bianca had multiple orders utilizing it just hours after the feature was launched on her site.  More than 3.6 million consumers are using Afterpay in the United States alone, and the amount is more than twice that around the world. The market is ever-growing, and some of the largest retailers report that an estimated 40% of their checkouts online are using Afterpay.

Do you have an eCommerce site and want to expand the available payment options for your customers? Do you want a shop of your own to showcase your fantastic wares? Surf Your Name can help with both of those! Contact us today for more information and we'll get started on making your dreams into a reality!