It seems kind of obvious to bash your competitors. You tell your potential client how good you are and how bad your competitors are. It seems to be a working method only from first sight. Many studies show that you will not benefit from talking bad about your competition. We are here to tell you why you should think twice before you bash the competition.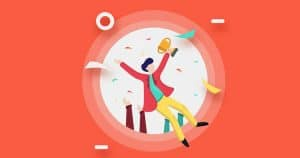 1 Don't waste your time
You should focus your potential customers on their needs and how YOU can help them. There's just a little time to grab your clients' attention, so don't waste it on telling them bad things about your competitors. The more reasons you give to work with you, the more convenient your offer will seem.
2 You can be wrong
If the information you say about your competition will somehow turn out to be false, your business rivals will have more advantages, because you would be a liar in the eyes of your potential client. Don't try to bash your competitors. Instead, use the time you have to talk about the possibilities your client has if he chooses to work with you.
3 The customer may not know if you even have the competition
Don't focus on your competitors too much. Customer may not even know you have them. After you give them some information, customers will want to find our more. Who knows what may happen after your client goes to your competitors. To keep your potential client yours, don't give him any extra information about your competition.
4 The customer knows your competitors more than you do
Don't rush to say that the competition is wrong or has worse service. Listen to what the prospect has to say about your business rivals and learn from it. Customers usually have first-hand information that your competitors have given them themselves. See what services may be better than yours and do your best to improve them.
5 Your customer may want to stay away from your niche
If you tell your clients a lot of stories about how bad your competition is, he may think the same of you. Customers may get scared of the market you are in and decide to hold off for some time or reconsider buying anything at all. Negative information can leave a negative impression after your conversation with the prospect. Try to talk more positive, telling your potential client how great it is to work with your business.
6 There is a chance you may insult the customer
Your competitors may be someone who your client knows or have worked within the past. Speaking bad of them will obviously insult your customer. In the worst case, your clients will think that you are telling them that they are stupid because they have worked with your competitors. You will probably lose any possible orders you might've gotten from these customers.
When your prospects ask you about the competition, talk about how you focus on the clients, not anyone else. Tell your potential customers how good you are at something they are looking for. Talk more about how you will solve the problem, not about how others won't.
We at SurfYourName know how hard it may be for a small business to stand out from all our competitors. We have helped many businesses across the US to find their niche and set up a web presence that highlights them from the rest.  Contact us or give us a call at 515-4 to WEB-GUY (515-493-2489) for a free, no-obligation consultation and find out what we can do for you!