We've all done it at least once. You're shopping online, start adding products to the cart, then something comes up, and you leave the website without making a purchase. Trust us, you're not alone. The overall shopping cart abandonment rate is around 68% and shopping carts that are abandoned on mobile is even higher at 81%. For those who own online stores, these can be very scary statistics.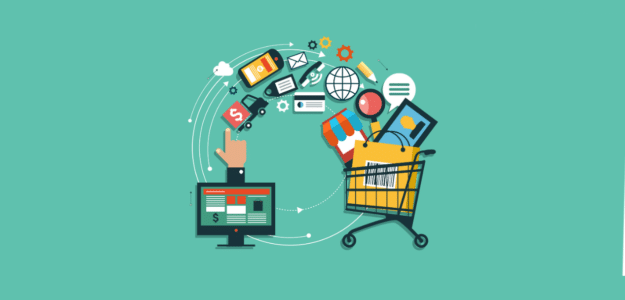 But! We're here to shed some light on how you can target those abandoning shoppers effectively to reel them back to your website and make a purchase.
Cart abandonment emails are reminders sent to your potential shoppers after they've left your website with items in their carts. These are known as retargeting emails designed to remind customers of the items they left, offer incentives or discounts, and invite them back to your website to finish checkout.
Across industries, these emails have incredibly high open rates with an average of 43%. Click-through-rates have a 21% average and of those who did click, 50% completed the purchase.
Considering that revenue would most likely have been lost if not for the emails, it's a wise investment to incorporate on your e-commerce store. We can even take some of the pressure off and set it up for you!
Here are some more of the features and benefits of abandonment cart systems:
Time and cost savings. These emails are sent automatically rather than manually so you're able to enjoy all the benefits without it taking too much time beyond the initial setup.
Improved customer relationships. On average, 30% of people have a positive view of these emails because they're relevant to them and show you as a business cares about their purchase. You can also add personality designed to interact with your customers in a personal way.
Recovering sales and improved conversions. Like we mentioned earlier, the conversion rates for these emails are incredibly high and proven to bring customers back to your website to complete purchases.
Improve your customer experience. These emails are a way to connect with your customers and learn more about why they abandoned their carts. You can ask them questions and use those answers as actionable items to edit your website and prevent future cart abandonment.
Statistically, for every 100 shoppers who add an item to their carts on your website, there will be 30 who purchase something. Out of the other 70 shoppers, 29 are ready to buy but don't follow through. Rather than accepting that those 29 people may never purchase what's in their cart or hoping they come back later, you can target them proactively with an abandoned cart system, earning more revenue that would have otherwise been lost.
Say a customer is browsing through your website, shopping for items they want, and adding to their cart. Life happens and something comes up and distracts them, so they leave your website with the items still not purchased. An hour goes by and your abandoned cart email goes to their inbox, reminding them of the products they were looking at. They are now free of the earlier distraction and after being reminded of what they were doing, now have time to go back to your website and checkout.
At Surf Your Name, our goal is creating amazing websites that drive results to your business. We're experts in optimizing e-commerce sites and incorporating abandoned cart email systems. Contact us today and let's talk about how we can get more customers coming back to your site and completing purchases with an abandoned cart email. We can't wait to get started!