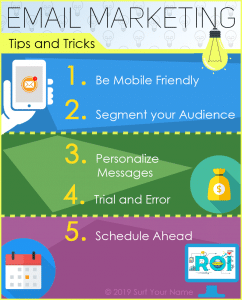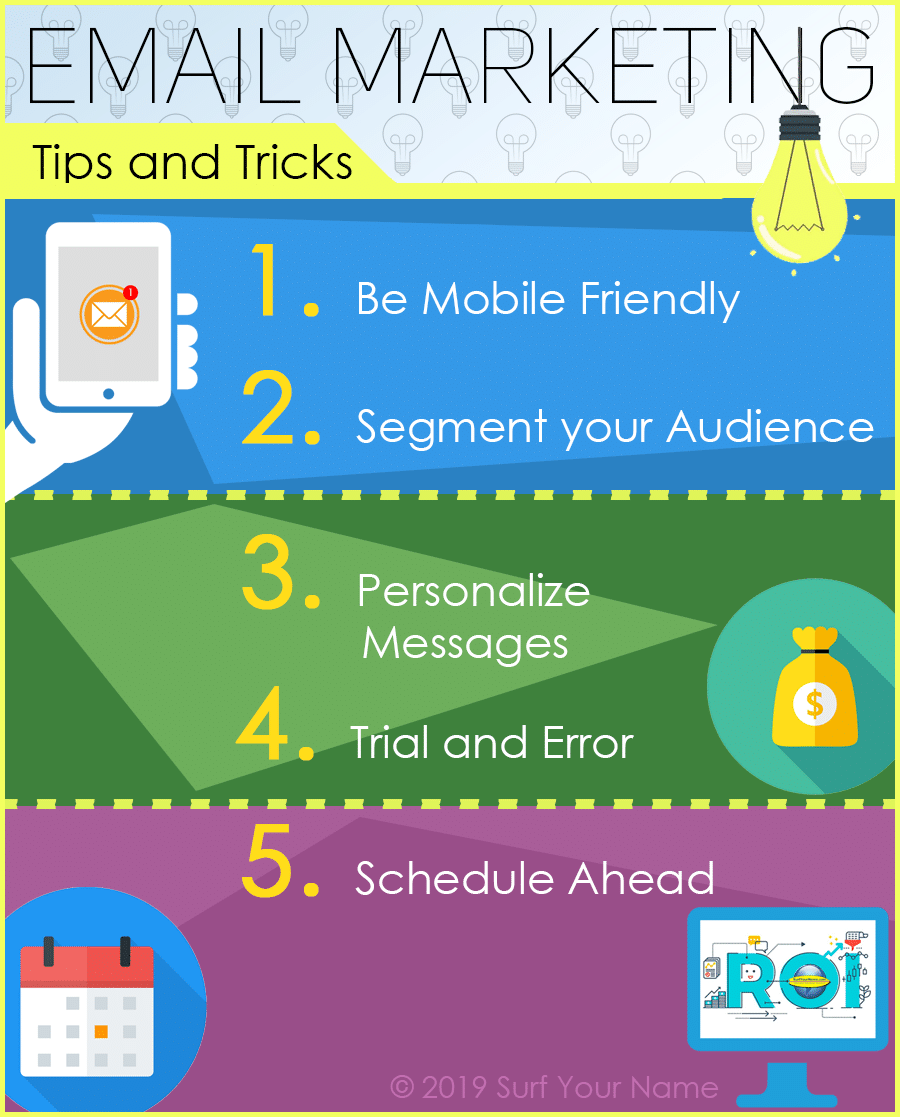 Your tried and true method of digital marketing is undergoing big changes. With constant trends and algorithm shifts, it feels impossible to keep up. That's why we're here to help. Successful email marketing campaigns can earn you up to $43 for every dollar you spend. That's an ROI to pay attention to, which is why we have put together 5 techniques that we love!
Be Mobile Friendly
Everyone is on the go these days and your email is more likely to be viewed from a phone than a desktop, 61% more likely to be exact. When an email isn't optimized for mobile, what will a subscriber tend to do? Well, 89% of them will delete a poorly formatted email while 27% will unsubscribe. So, create your emails with mobile-friendliness in mind! It will pay off. Revenue from a mobile email is almost 4 times more than a desktop email.
Here's how to make your emails mobile-friendly:
Responsive design that moves from desktop to laptop to mobile seamlessly.
Keep subject lines short and to the point and summarize in the pre-header text.
Make your Call to Action buttons large, obvious, and simple to click.
Segment your Audience
You can separate your subscribers into categories based on anything that's relevant to your business such as where they live or what they're interested in. By doing that, you're able to send them relevant content they'll pay attention to. If you're having a sale on products, it's easy to look in your CRM software for those who looked at that product on your website and send them an email about the sale.
Here are two ways to segment your audience:
Geography: For many businesses, where consumers live is vital information. If your emails are relevant to events in their area, they're much more likely to open it.
Sales Cycle: Consumers in the early stage of the sales cycle are turned off by aggressive ads and urgency while they appreciate research and information. While consumers who are ready to buy respond well to free trial offers and limited-time sales.
Personalize Messages
Use subscriber information you've gathered from your signup form to connect with them personally. It's a no-brainer and increases revenue from email marketing 6 times over. Most consumers read the sender and the subject line very briefly in deciding whether to open or delete it. 47% of all emails are opened because of the subject line alone! So, why not put a subscriber's name in it? That's the first step to creating emails that people open on a consistent basis because it doesn't look like a mass email.
Tips to personalize your messages:
Modify your sign-up form: The bare-bones information you should get from an email subscriber form is a full name. Other information could include profession, location, or area of interest relevant to your website. You don't want it to be too long for someone to get annoyed and stop but take inventory of the information you need to be effective in your marketing.
Use a real email address: While there are some cases where a do-not-reply email is alright, marketing your products or serves to potential consumers is not one of them. Having a real email address enhances your credibility and encourages engagement.
Use a real email signature: Especially as a small business when contact is the main goal, placing all your details at the bottom can serve as an additional call to action that's personal and engaging.
Trial and Error/ A-B Testing
The one person who can truly understand your consumers is you and the only way to do that is to test them. Try out different ideas and designs. Change small things or big things and look at the results to see what your subscribers responded better to.
Here are some things you can test:
From: Do emails sent from a person within your business get more opens than the business name? We all look at the sender and the subject line in deciding whether to open or delete an email, experiment with yours to find the best fit.
Plain Text vs HTML: While HTML emails are beautifully designed, the plain text appears like it was written just for a single reader when you add personalization. Find out which your subscribers like more.
Long vs Short: Test whether your subscribers prefer a simple call to action emails that are short or more detailed information.
Scheduling Ahead and Automation
As a business owner, there is so much you need to keep track of. Sending an email shouldn't be one of them. A notable way to continuously send emails without much thought are trigger emails such as order confirmations, receipts, welcomes, and a thank you. These emails are 'triggered' by user activity and are basically templates that are personalized automatically and sent to consumers but feel personal. Click-through rates for trigger emails are more than double regular emails and can generate 4 times more revenue and 18 times more profit!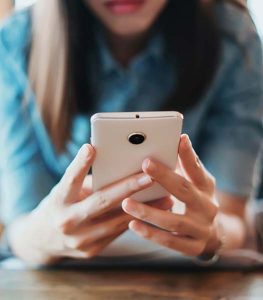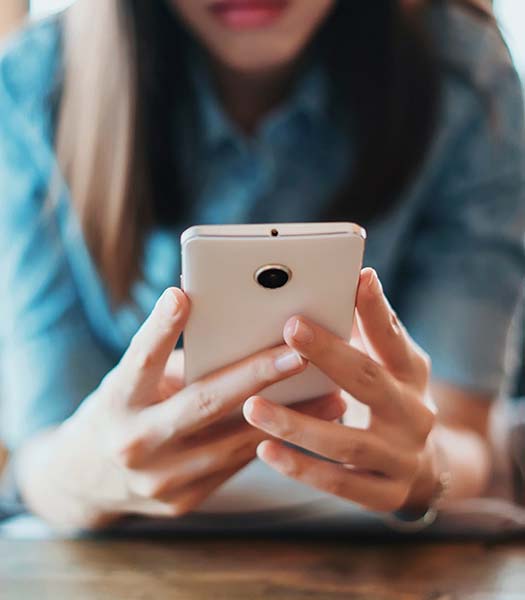 Trigger emails hit the email marketing sweet spot because it provides just the right amount of information based on the all-important context of a consumer.
Here are some triggers emails that will streamline your email marketing:
Activation: This is a secondary invitation after someone views products or signs up for your email list but isn't very active afterward. It's a personal invitation for more information or offers to return activity.
Win-back: Sent to those subscribers who haven't been active with your products or services in a long time and is your chance to persuade them to engage again. This email can contain information on new features, benefits, and their history.
Surprise: Reward loyal consumers with free gifts, discounts, or coupon codes that keep your business relevant and keeps them opening emails because they never know when they'll receive a deal.
Overall, email marketing is a marketing necessity that can be optimized in many ways to connect you to your consumers. By optimizing your email marketing with Surf Your Name, you'll be able to build profitable relationships, have an edge above your competitors, and focus on running your business while we handle the rest.
If your email marketing dollars aren't giving you any in return, contact us! At Surf Your Name, we are a full-service digital marketing agency with the experience and skill to run result-driven email marketing campaigns for you. We know what works and implement all these techniques every day for our email marketing clients. Give us a call today at (515) 492-2489 for a free quote and check out our email marketing examples here!