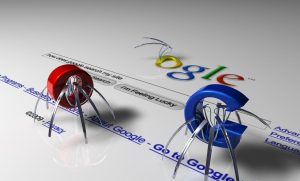 Where is your smartphone right now? If you're like any other person living in the digital age… it's probably within an arm's length. Mobile phones are a phenomenon that has developed rapidly over a short amount of time and have become an essential part of everyday life. Because of this, the idea of a mobile-first search engine focus isn't a new concept. If you pay any attention to Google news, they've been greatly encouraging website designers and business owners to design their site with a strong focus on the mobile experience.
Up until very recently, the desktop user has been the primary focus of Google's search results. Google sends out "crawlers" that examine and evaluate pages based on hundreds of signals – quality, backlinks, load time and much more. With the rollout of the mobile-first initiative earlier this year, Google will now inspect the web and its various websites from the point of view of mobile users. That means using the mobile version of the site as the primary search result versus the desktop version.
If you have a website with strong mobile user experience (often referred to as UX), then your sites search engine standing shouldn't be affected negatively – it might even be affected positively! For example, if your web developer designed your site to be responsive, you won't see drastic impacts in terms of SEO or keyword rankings. But, if your site was designed with desktop users as the main focus, it's time to look into developing a plan for a mobile responsive redesign!
Here are 5 steps that will help you get ready for Google's mobile-first focus:
1. Design for the small screen.
With smaller screens, every element matters more. When designing for mobile users, less is more in terms of copy and complex navigation systems or other dynamic elements. You can't squish a desktop's worth of content into a tiny screen and hope for the best! One of the main features to focus on is touchscreen navigation. Google wasn't originally looking at this issue in depth but it is expected to be under the radar with the new mobile-first initiative.
2. Optimize your site's speed.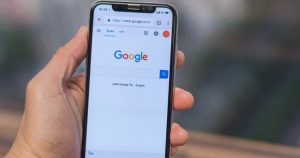 This one isn't really new! Google has always looked at website loading speeds as a factor when it comes to search engine rankings.  But in terms of mobile visitors, speed is even more important! Smartphones as a whole came from the need to have quick access to information and Google knows that if your website isn't loading quickly, mobile users will dismiss it quickly.
3. Prioritize Mobile User Experience (UX)
The Google "crawlers" are designed to think like a user. This means that a site has to be attuned to the performance standards and expectations that come with mobile UX. We mentioned that mobile users want information fast – that means they're unlikely to click through a ton of navigation in order to get to what they need. Navigation needs to be simple, intuitive and straightforward.
4. Match content on mobile and desktop.
Some sites have mobile and desktop versions that have different content based on the screen size. While this can be successfully done, Google suggests NOT to do this. It's crucial for sites to provide the same, or as similar as possible content on mobile as it does on desktop. This means key SEO elements like HTML titles and meta descriptions should be the same.
5. Consider the customer journey.
Be aware of how users move around the website! Often, mobile sites will have fewer links than their desktop counterparts. This makes for an easier user journey. It's also important to pay attention to how users might view ad intrusions on mobile screens. With a small screen, pop-up ads and other conversion techniques could create a poor user experience.
The mobile-first focus has been a long time coming. In fact, it's been nearly a decade in the making. Google is recognizing the global shift from desktop to mobile and the increasing value that users place on the overall experience. Now is the perfect time to invest in a mobile responsive site, and take a good look at your user experience. Call us today at  515-4WEB-GUY (515-493-2489) for a FREE, no-obligation website assessment! Our expert design team and user experience specialists have what it takes to make sure your website is ready for Google's mobile-first initiative!