We offer live chat services to all of our clients and often handle chats on our own website. Live chat is a great way to help your clients, engage with them, and to make sure they come again.
We started offering live chat services several years ago. All clients that have been using our live chat support are fully satisfied with the results. What can we say – it's a great way to covert website visitors to customers and our live chat support team have proven it more than once.
Though, sometimes a usual live chat request turns into something quite interesting. Over the years of our work we got many hilarious live chats that made our days more fun and interesting. You can see some of these live chat transcripts below.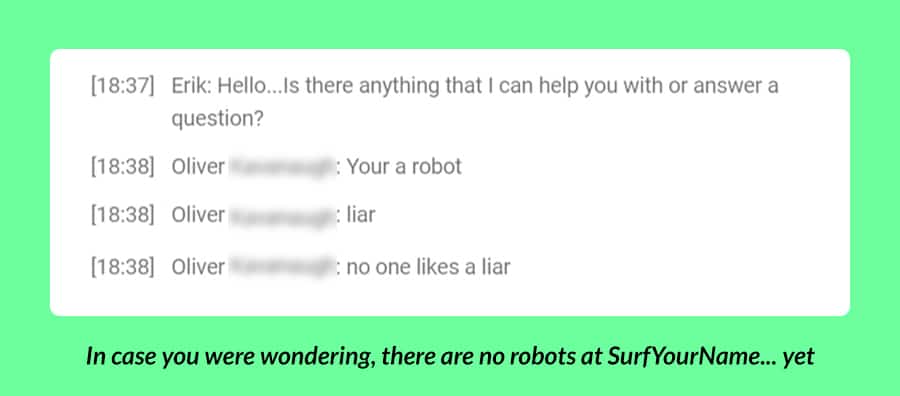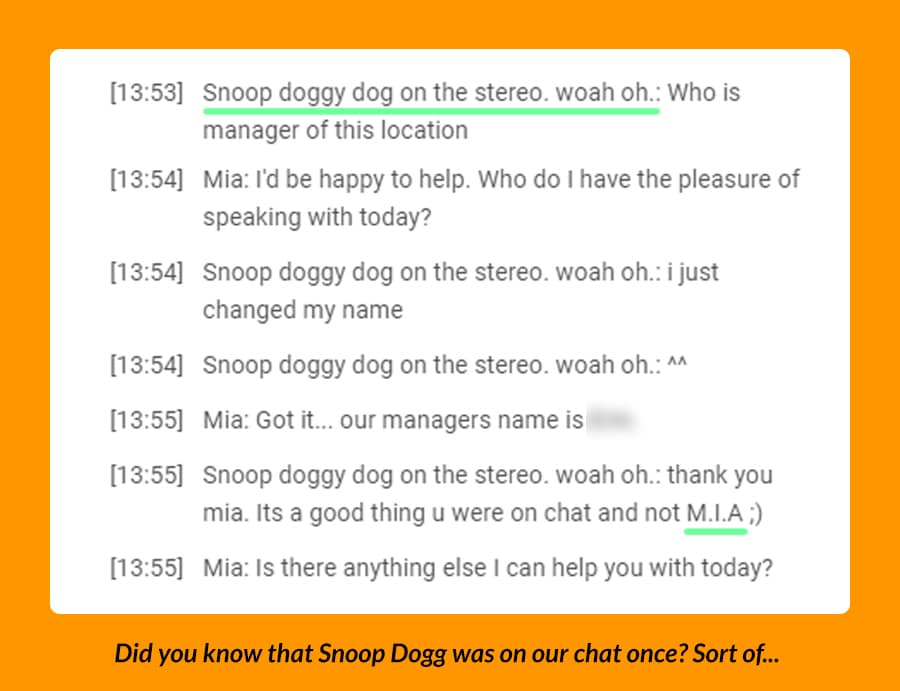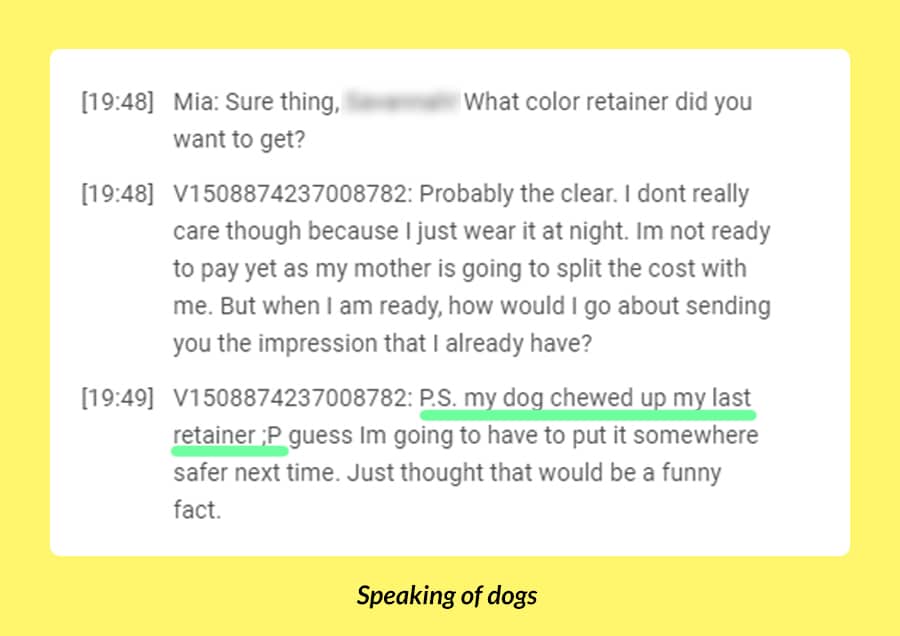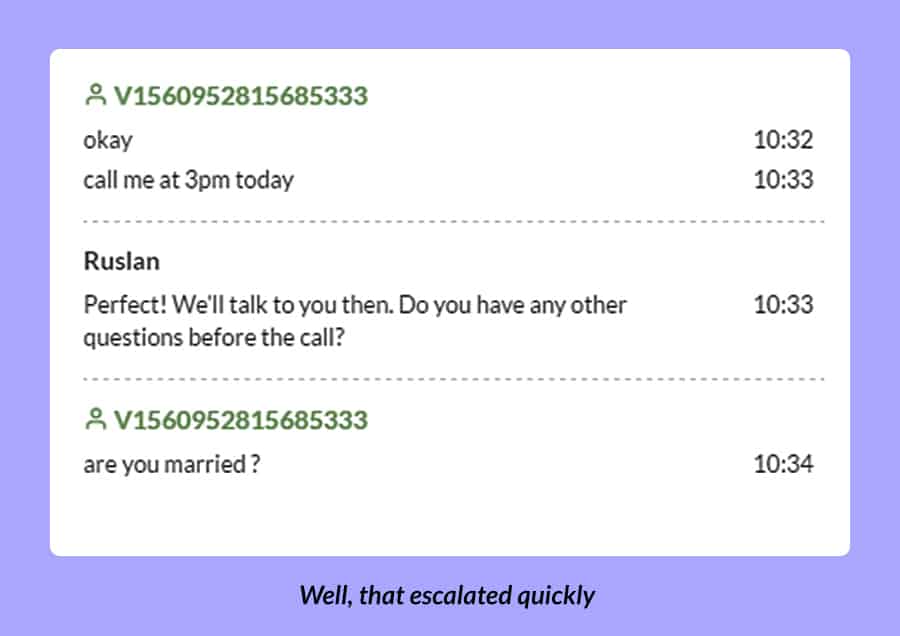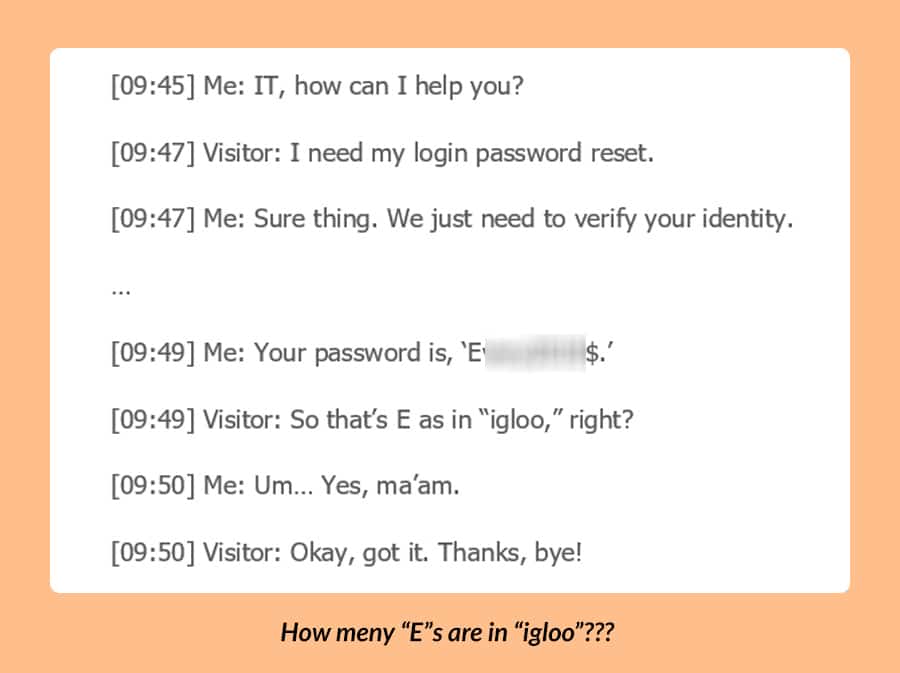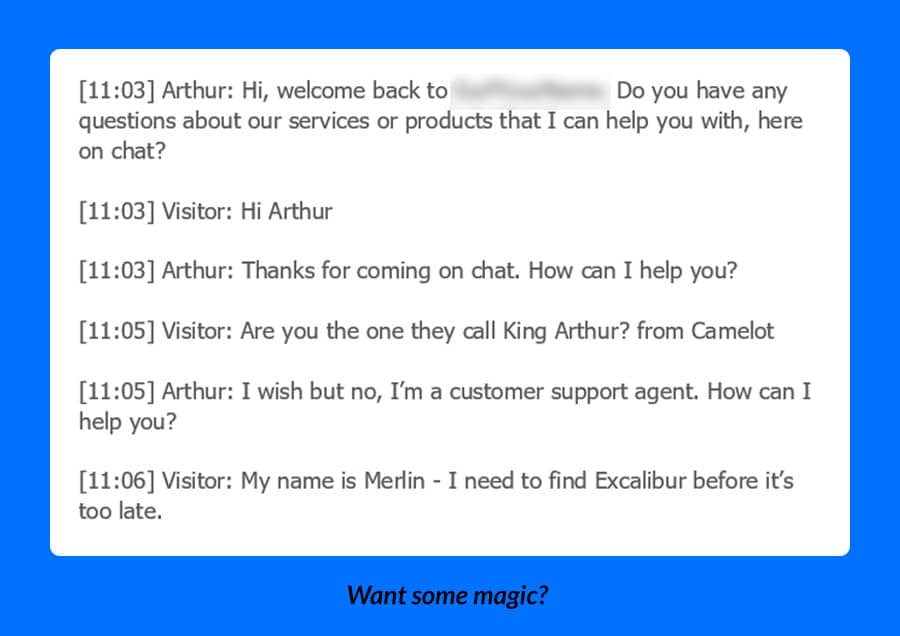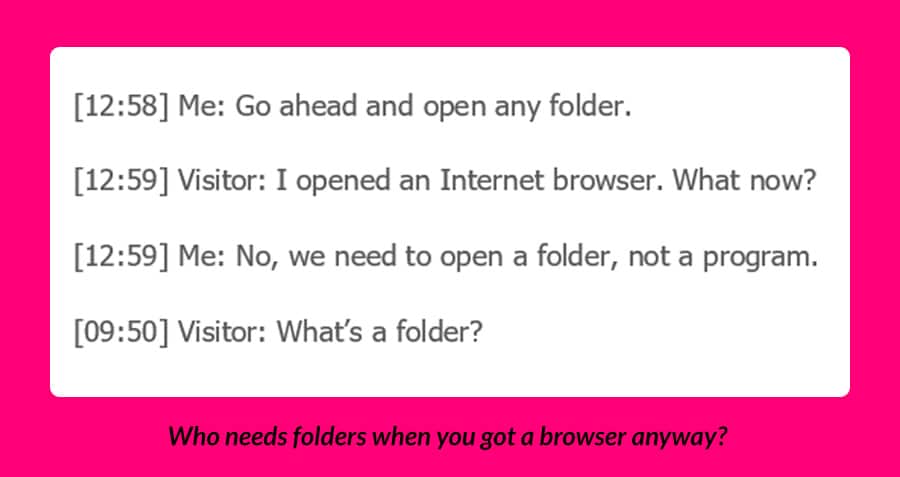 As you can see, our live chat support team have seen some stuff. However, 99% of the chats we get are actual people with actual questions. We do everything to answer every single question coming from our customers and the customers of our clients.
Before launching a live chat on a client's website we always go over every detail of their product and learn everything we need to know about it. That's when we ask all sorts of questions. Once we learn everything about your product or service, we launch the live chat.
Want to learn more about our live chat services?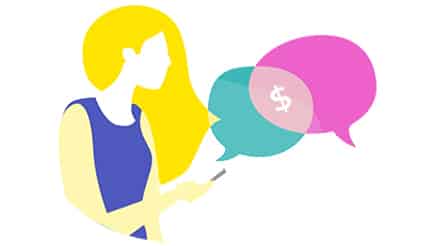 See 5 Reasons Your Business Can Be Making Money From Live Chat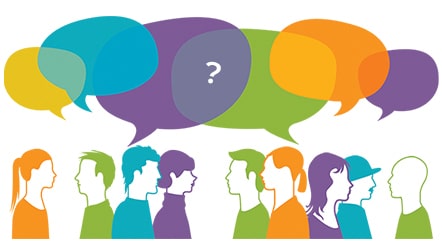 Find Out More About Our Live Chat Support Pricing And Available Packages