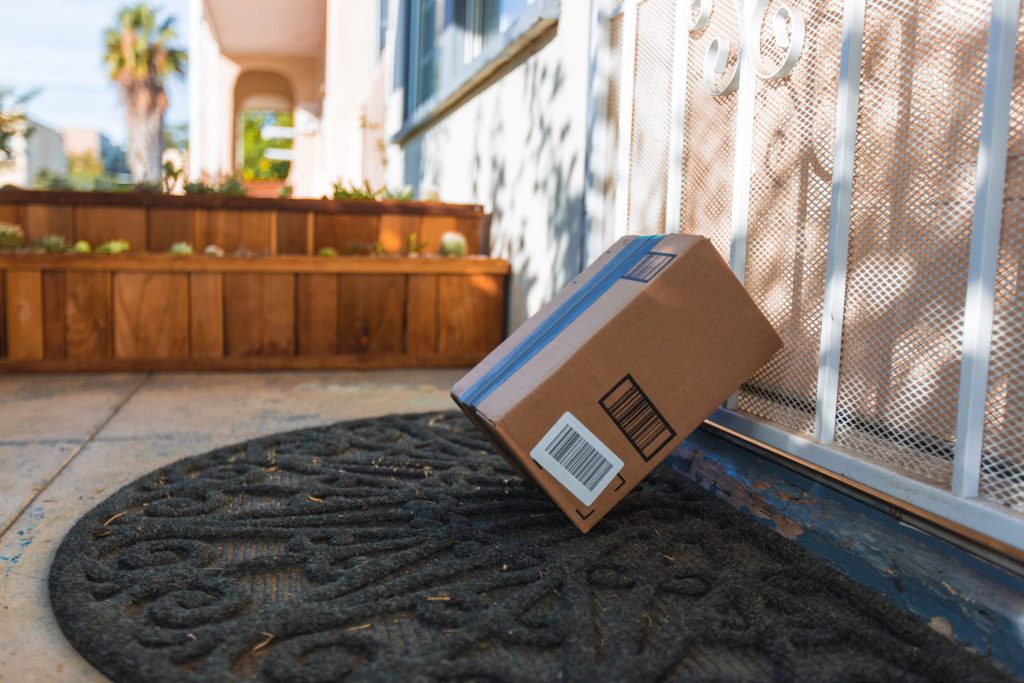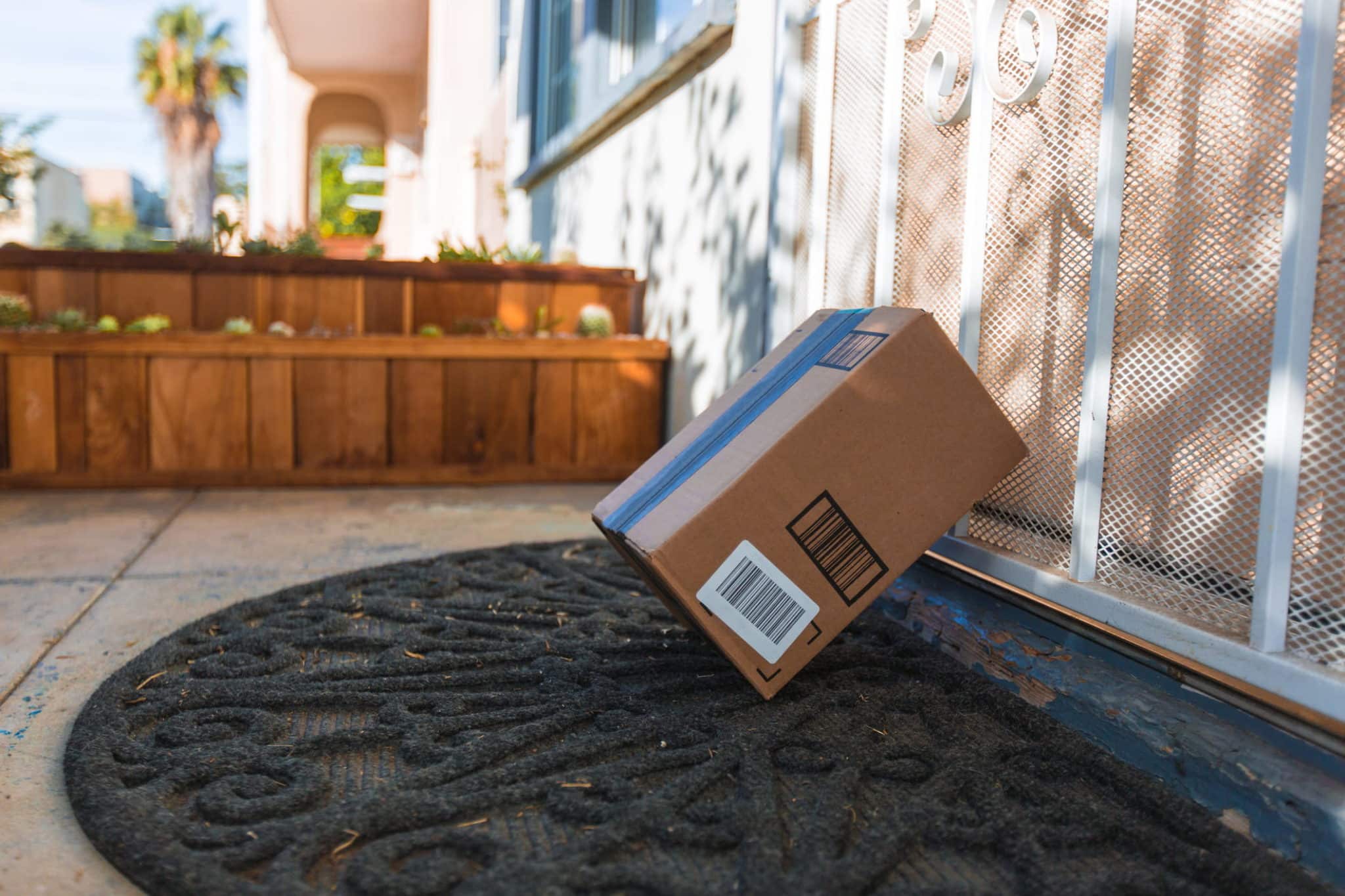 If you've ever had a package stolen from your porch or your car was broken into, there's a good chance the criminal was gone long before you even realized you were a victim. You can't be everywhere at once to protect your belongings and loved ones. However, there is a way to keep an eye on them. Investing in security cameras will give you peace of mind as a deterrent for criminals so you can relax when you're away.
Picking the right system can be a HUGE challenge since there are hundreds of options out there claiming to be the best. The top three things to consider are quality, price, and ease of installation/usage. It can be hard to compare cameras when they offer different features, but here are some tips to make it easier to see them as apples to apples.
Quality
Look for the clearest video possible in lots of different lighting. When looking at the quality number, a good rule of thumb is that the higher the number, the better the quality. Most cameras will have the option of 1080p or 720p which are both HD quality. We are starting to see more 4K-Ultra HD cameras hitting the market, but most home and business network conditions are not built for continuous streaming of these high-quality videos. Therefore, it could be a bit risky and costly depending on your data plan.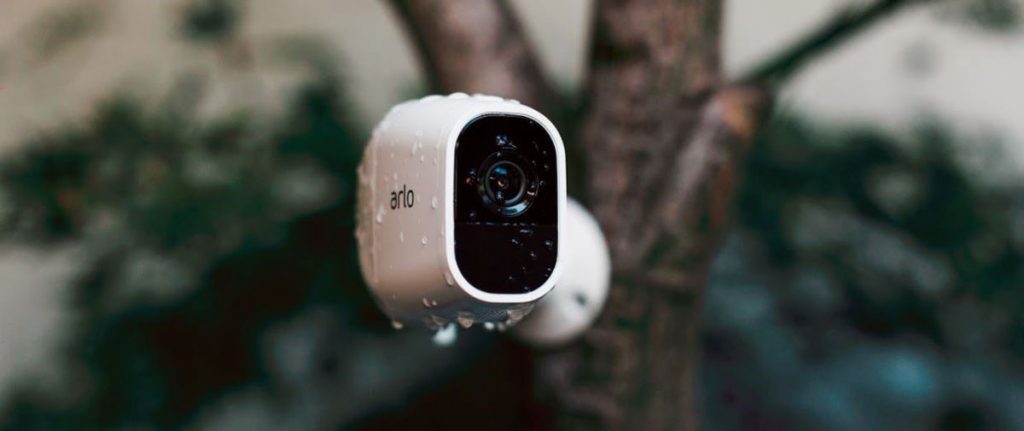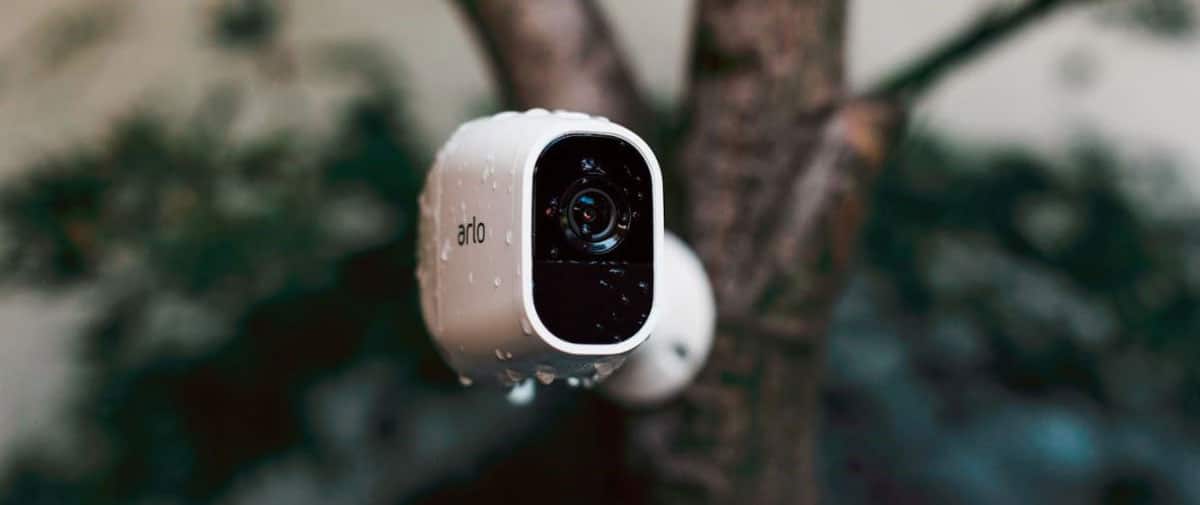 Price
Prices vary quite a bit, but you can expect to pay $100-150 per camera on average. Most systems require a "hub" that connects all the cameras together, which is something to consider. Most brands use a cloud-based recording and storage system. This means your video is not stored locally and you can check in on your home or business from anywhere! Just remember, unless you're paying for a monthly plan, the "free" storage for your recordings will be limited.
Ease of Installation/Usage
Of course, wireless cameras are going to be the easiest to install. No wires make it a DIY project. Wireless cameras are motion-activated with rechargeable batteries, so if you put one outside your home or business that views a busy street, be prepared to recharge those batteries more often. If it is on your porch and has moderate motion activation, you could get up to 6 months between recharges.
While there are many great wired camera systems on the market, most are not an easy DIY project. They require power at the location of each camera and a video wire to be run from each camera to a hub or recording device. Most wired systems do not have battery backup systems, so in a power outage, the camera won't be operational.
The big players of wireless cameras have apps where you can view live footage and start recording if you see something suspicious. Alerts can even be sent to your phone when motion is detected. These apps are being updated all the time and are for the most part, very user-friendly.
Recommendations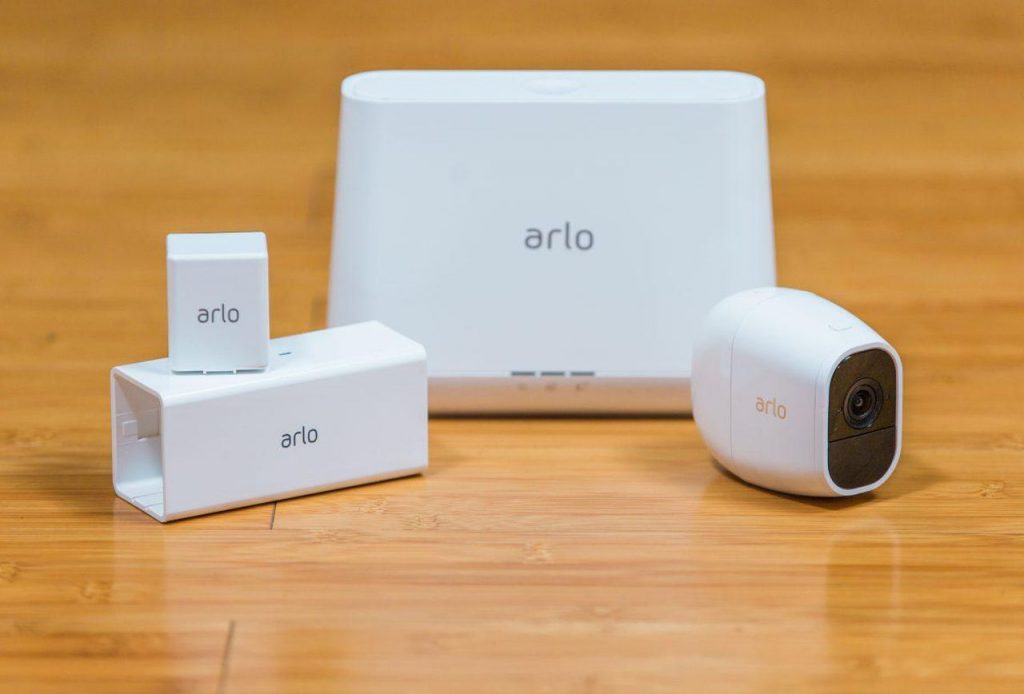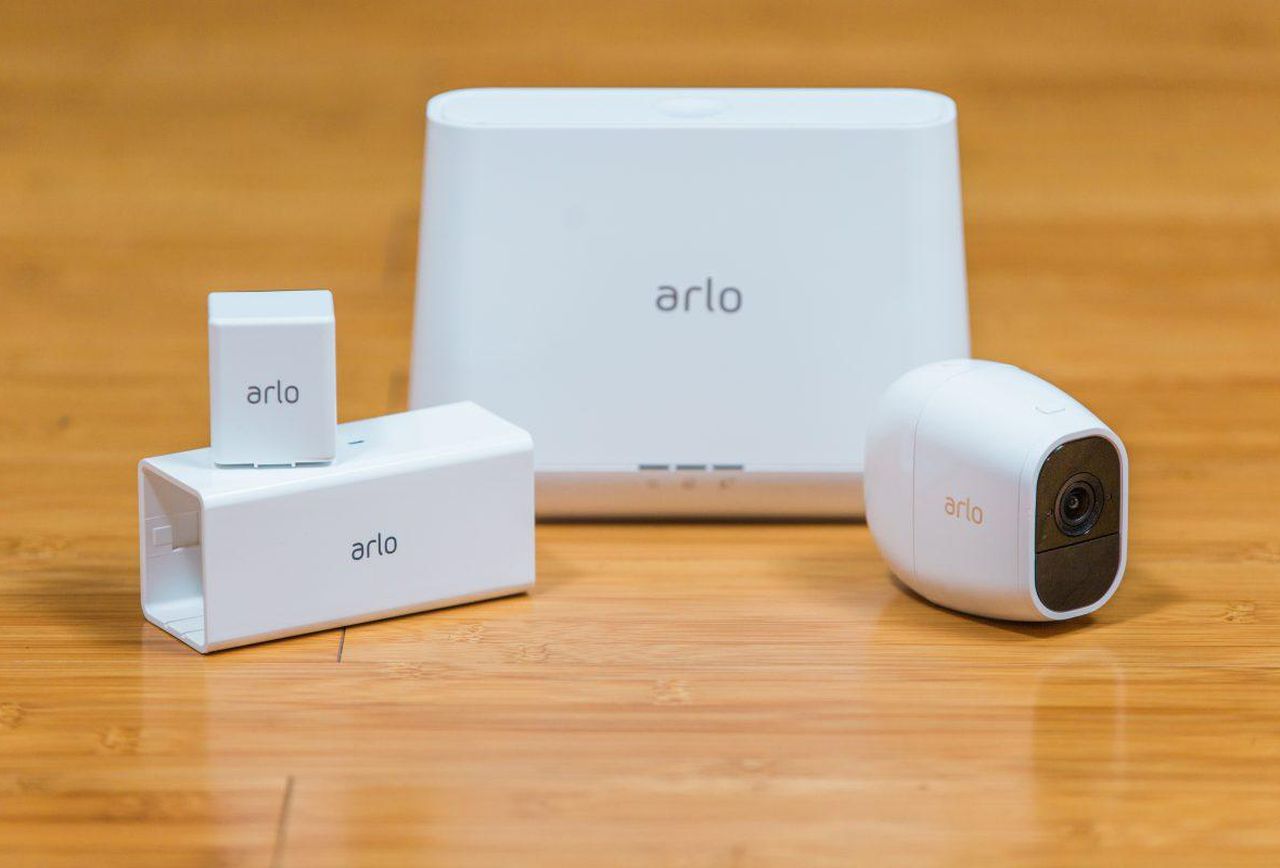 Arlo Pro 2 is our choice! It is the best mix of features and value. It is at the high end of $150-$175 per camera for the 2-camera system. However, as we get closer to the holidays, look out for sales. Black Friday and Cyber Monday historically are great times to purchase electronics, but we are seeing these sales starting weeks earlier year after year.
There are many great options on the market. I always suggest staying with the big players for their experience and reliability: Arlo, Ring, and Nest. They typically have the best apps and support when needed. You may pay a little more for the equipment or the storage of recordings, but this isn't the purchase to take a chance on with generic or off-brand products. If you want the most features, don't buy last year's model since many "new" features require the newest hardware.
Conclusion
There is not a one-fits-all solution in choosing a camera system for your home or business. A wired in system may be better than wireless. You may want 2 cameras, or you may need 6 cameras. Start by looking at your budget and needs to find one that works best for you.
Need some help choosing the best system for your home or business? Let us know, we would be more than happy to help point you in the right direction!