One of the ways you'll know that you're doing right by your clients: they keep coming back to you for all their future projects! At Surf Your Name, we pride ourselves on building long term relationships with our clients. We take care of them, we treat them right & we always provide them with the simple solution first. That's why, when the guys over at Segregation Holding needed a partner/employee portal with all the bells and whistles – they knew we could give them just what they needed without breaking the bank.
Segregation Holding provides cost segregation studies for all types of property and business owners, helping them take advantage of the best tax savings available. They regularly partner with individual CPAs and CPA firms to provide this service all over the country. Their partnership program is consistently growing – so they needed an easy way to connect with, share important files, collect documents and provide an overall project management solution to their CPA partners. Being the leading name in Cost Segregation studies, they also knew that a completely custom solution would likely break the bank, so they wanted to find an off-the-shelf product and work together with our team to customize it to fit their needs.

Our team of small business website designers, programmers and ecommerce web developers were chomping at the bit to get started on this one-of-a-kind project! We had worked on many project management solutions in the past, but none as automated as this one. We were able to find a clean, fast loading software that would integrate seamlessly into the WordPress website we created for them last year. We then showed this stripped-down version to their team – and based on their reaction and our promise to deliver a fully customized version, we knew we had headed down the right road.
The look of the software was incredibly simplistic, so we had our WordPress web designers customize the look & feel to display their branding and color scheme throughout all modules of the program. Then, we had to add significant customization to the core functions of the software -this included adding custom tabs to the navigation, custom labels that the client could assign to projects & partners and integrated contact forms that deliver directly to the Segregation Holding team!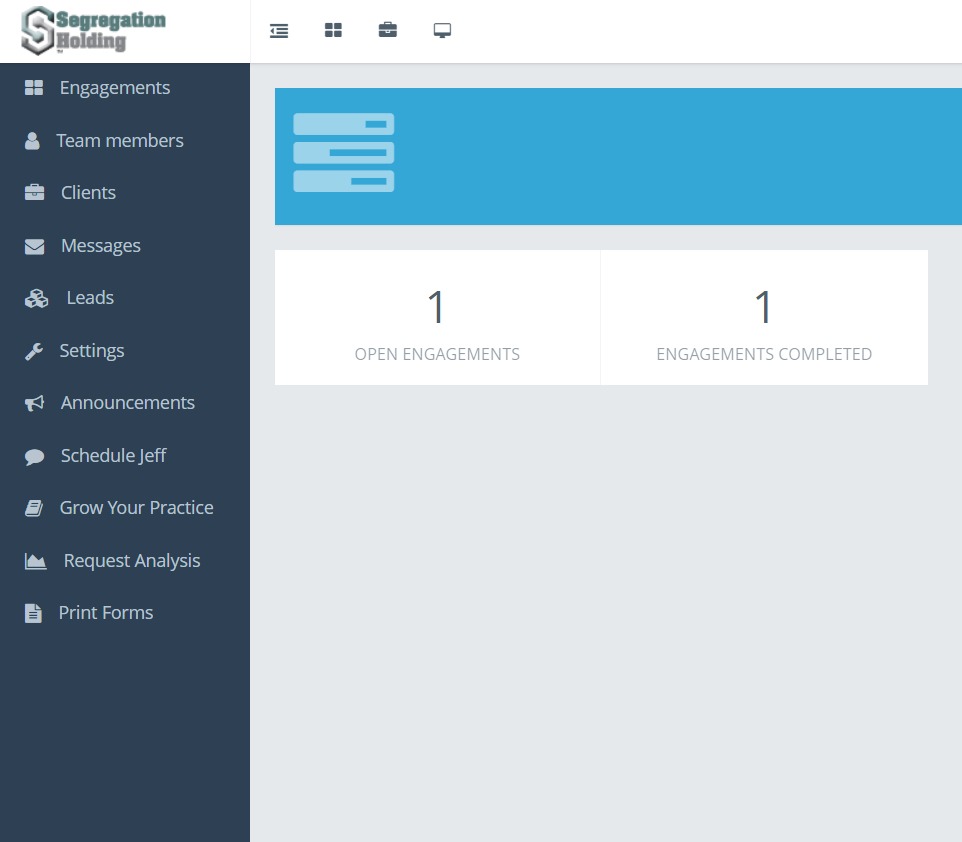 They've been using the software for a few months now & everything is going off without a hitch. There is no feeling like launching a project for a client and watching it be used and experienced the way its supposed to be! When it comes to organizing and managing a team that is located all over the country – online project management portals are an invaluable tool. We're thrilled that we were able to implement this solution for our long-time clients at Segregation Holding and we would love to offer a solution for your business too!
We'd love to work with you to find the solution that works for you & your team – Surf Your Name is a digital marketing agency and our number one goal is delivering beautiful, eye-catching WordPress websites & ecommerce websites that deliver results for your business. Give us a call or contact us today to get started!