Do you remember when your company's website was created? Sure you do! Do you know when the last update was made? The second question is way more important than the first one. Nowadays almost every company has a website, it's not a big deal to have one. But what most business owners don't understand is that a website needs to be constantly updated. Developing a website is one thing but keeping it up to date is an entirely different and more complicated task. So, when is it time to update a website? How often should it be updated? Keep reading this guide from the SurfYourName development team to find out!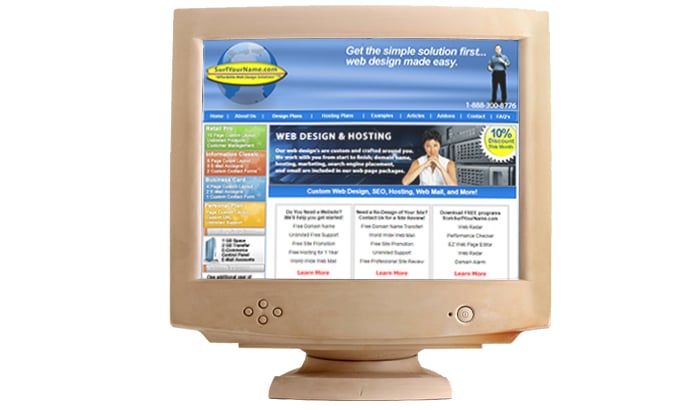 First of all, you need to update your website if at least one thing from the list below applies to you:
Your last update was made more than 5 years ago
Your website doesn't have a mobile version
It's been hacked recently
You can't edit your website
Your homepage loads longer than 5-10 seconds
It has Adobe Flash elements
Let's start from the very last item on the list. Don't know what Adobe Flash is? Good for you! Because you don't have to. Neither do your website visitors. It's an old technology from Adobe that isn't supported by the majority of modern devices. Just remember no Flash!
Now that that's clear, let's talk about website loading time. According to recent studies, 47% of visitors expect a website to load in less than 2 seconds, and 40% of visitors will leave the website if the loading process takes more than 3 seconds. Imagine how many people will leave your website if they see a blank loading screen for over 10 seconds? That's right, pretty much everyone. Moreover, if a search engine algorithm sees that your site is loading that long, there's no way it'll show it on the first page of search results.
Any website must be highly customizable and editable. You must be able to change images, add news, comments, articles, and create new pages. What to do if your website is so old that you have no idea how to edit a single thing on it? You already know the answer.
Website security plays an even more important role here. While other things from the list above may put your business and profits in dangers, hackers are the ones who can put your clients in danger. Imagine what will happen if your payment processing software gets hacked? All users credit cards, names, and addresses will be available for hackers. Believe us, you don't want hundreds of angry customers trying to get their money back. Pro tip: subscribe to our Monthly Website Maintenance plan to keep your website secure and protected at all times!
On to the mobile version. Chances are, you're reading this article from your mobile device. Imagine how difficult it would be if our website wasn't mobile responsive! Trying to read tiny letters on the page that isn't aligned properly and has blurry images all over it? Yeah, this experience is better avoided. Same as loading speed, the mobile version of your website affects your website search ranking. Google algorithms see if your website is mobile-responsive and rank it accordingly. Don't try to find it on the first page of search results if you don't have a mobile version.
Every website needs to be updated at least once in a while. We think that 5 years is the longest you can wait to have it updated. If it hasn't been touched that long, you will probably have security issues, long loading times, an unfriendly interface, dated overall look, and many other issues. We think that it's important that you update your website at least every two years – that's how you will keep it relevant, fresh-looking, and results-driven. We are obviously talking about big updates or revamps. When it comes to news and blog posts you are free to put them on your website as often as you can. (Or better yet – you can hire the experts to do it for you!)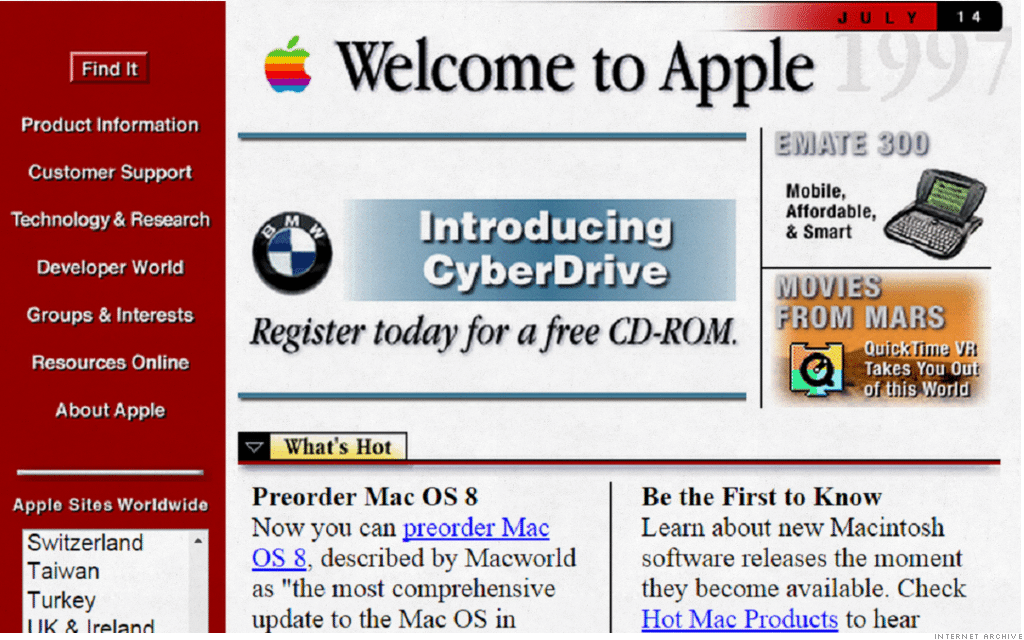 Which of the issues listed above does your website have? Let us know and we'll have your website revamped in no time! The reasons we mentioned are just the tip of the iceberg. We didn't go over call-to-action, plugin updates, design, navigation, and many other important things. Give us a call at 515-4WEB-GUY  if you have any concerns about your website and we will start working on it right away! When we're done, you'll get a brand-new website that is ready to start bringing real results to your business.