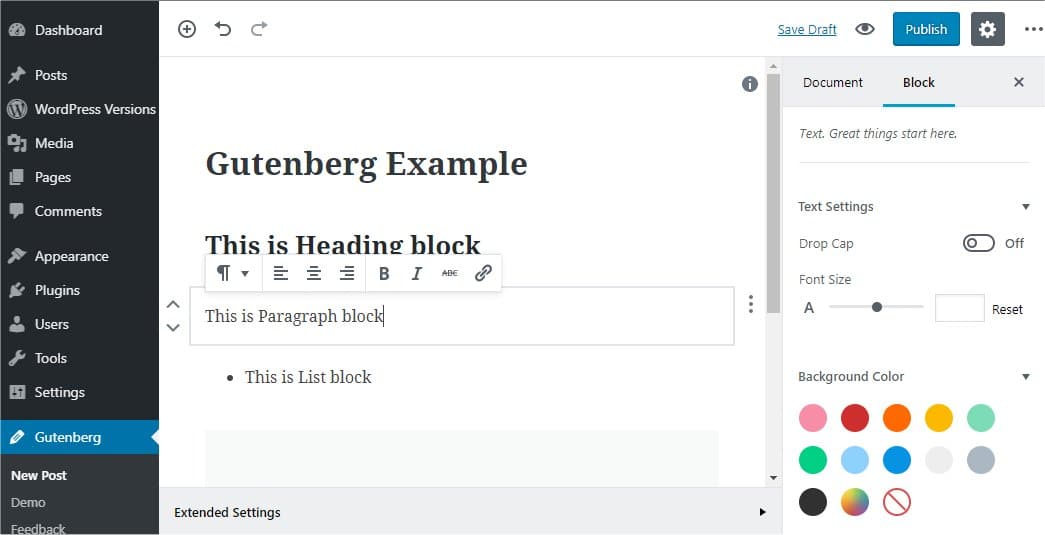 If you know Surf Your Name, you know that we love WordPress! But in 2018, WordPress is planning some noteworthy changes. In the next few months, WordPress will be releasing a brand new publishing experience in order to help you create posts and pages. This new editor is called Gutenberg, and with it comes a new set of tools for creating original and engaging content.
Up until now, WordPress featured only simple editing tools which made creating visually appealing pages difficult. For years, web designers and customers have relied on 3rd party plugins that offer advanced drag and drop page builders. But, as always, change can be a little overwhelming – so we've put together a guide to help our Surf Your Name clients prepare for Gutenberg's official release. Our goal is to make this migration as worry-free as possible for all of our clients.
The Gutenberg Editor promises a simpler way to combine text content with multimedia assets such as photos, embeds and shortcodes. You're probably thinking, "The current WordPress editor already supports these elements…" This is true, but Gutenberg aims to offer a more intuitive way to custom pages and posts without any real knowledge of coding.
One of Gutenberg's key differences from the classic editor is a visual drag-and-drop block design. These kinds of website builders have become increasingly popular in recent years, and it seems that WordPress is taking note with a block structure of its own. Now, you can create reusable and interchangeable content blocks with a variety of formats. Save custom builds in order to speed up your future content creation and maintain a consistent look across your website's pages.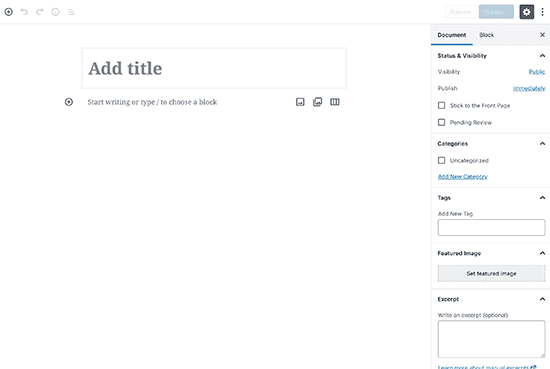 With Gutenberg, WordPress hopes to elevate the storytelling capabilities from page to page and post to post. It opens up the possibility for them & plugin developers to create even MORE engaging and visual tools for their customers.
WordPress just recently released version 4.9.8 earlier this year, and with that update comes a notice on the user's backend inviting them to give the Gutenberg editor a try by installing a plugin. If you're interested in giving the new page builder a try, give SurfYourName a call – we'd love to help you install the plugin and convert your existing content into the new page builder.
It's also worth noting that WordPress is also offering a plugin called "Classic Mode" which allows the user to switch between Gutenberg and WordPress's original, classic editor. We strongly suggest this option for those who are transitioning into the new editor but want the comfort of the editor that they're used to.
So far, the Gutenberg plugin has received mixed reviews from developers who use WordPress to design websites for their clients, but the goal of this early release is for WordPress to gather information from users on what works and what doesn't about the new plugin. So, hopefully, there will be some changes to address the editor's shortcomings before its official release later this year.
If you're ready to give Gutenberg a go, Surf Your Name is here to help – we want to make sure the transition goes as smoothly as possible and we'll take care of it all. From the installation of the new plugin to the transferring of content from whatever builder you're currently using to WordPress's new builder, to troubleshooting possible issues that arise from the changeover. Contact us or give us a call at 515-4WEB-GUY (515-493-2489) for a FREE, no-obligation consultation TODAY!