We love it when our lovely clients come back for more! It's a sign of trust, confidence, and an overall indicator of a great client-developer relationship. When our clients come back to us time and time again for their website design or development projects, we know that we're doing something right by them. So when Rob from BR Masonry wanted to start a new business focused on mold remediation and restoration, he knew exactly who to call to get his new website off the ground.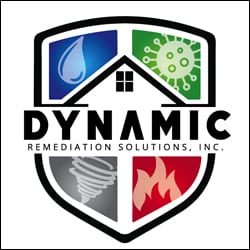 Rob started off 20 years ago providing quality, care, and professionalism in the construction industry to the Mercer, Burlington, and Hunterdon Counties in NJ, and Bucks County, PA. When he started, his main focus was on home repair and maintenance, and slowly but surely, his services evolved into masonry, structural repairs, and specialization in historic restoration, waterproofing, and damage restoration. Over the years he's learned, grown, and advanced but the one thing that has always held true is that his business has always been dynamic.


Rob needed a website that told this story and a logo to match. He needed something colorful, engaging, informative, and most importantly – dynamic. When we first started talks about the new website project, Rob wanted to make sure that we understood his intention: he wanted his website and logo to be instantly recognizable. He wanted to be noticed & known in his area. You know the service truck in your city that everyone recognizes? He wanted that to be his company. So our experienced graphic designers got to work on a dynamic, colorful logo that really stood out. Once the logo was approved, we started building out the website to match – strong, exciting colors, vivid imagery & bold eye-catching text.
Dynamic Remediation Solutions boasts some awesome features! The site is 100% responsive and will automatically display a user-friendly website no matter what device the visitor is using. It has custom contact forms that automatically deliver leads directly to the client's email inbox. The site has a beautiful, full-width slider at the top of the home page with crisp, clean imagery. And there are custom made, result-driven CTAs throughout the website. Not to mention, the website was built with SEO in mind – we used a list of highly searched terms in the website text and imagery to further the rankings of Rob's site on search engines like Google & Bing.
Rob was thrilled with the end result – and he had very few changes to the first draft! The WordPress website is live now and can be visited by potential clients looking for mold remediation and damage restoration services! It says something about our company's reputation when our clients come back to our services again and again. They know that they can trust Surf Your Name to deliver a top-quality end product that produces real results. So if you're looking for a website design firm you can trust for all of your digital marketing needs – look no further than Surf Your Name. Call us today at 515-493-2489 or contact us online to see what we can do for you!