Do you ever just take a drive into a neighborhood to look at all the beautiful houses? We're not sure if it's just us, but in Norfolk, there are always new houses to check out. The simplistic homes are some of our favorites, with a design that just comes together perfectly from the siding to the windows, you can see how much thought went into them.
Well, our latest website launch, Best Price Exteriors, is a phenomenal business that works hard to help homeowners accomplish this look.
Best Price Exteriors is a licensed and insured exterior business that has been owned and operated locally to Hampton Roads since 2001. Whether you're in the market for new windows, siding, a roof, or trim, their expert team will create and install it in a style that fits the unique character of your home and your budget. They also offer unprecedented warranties because they're confident their products will last for decades to come.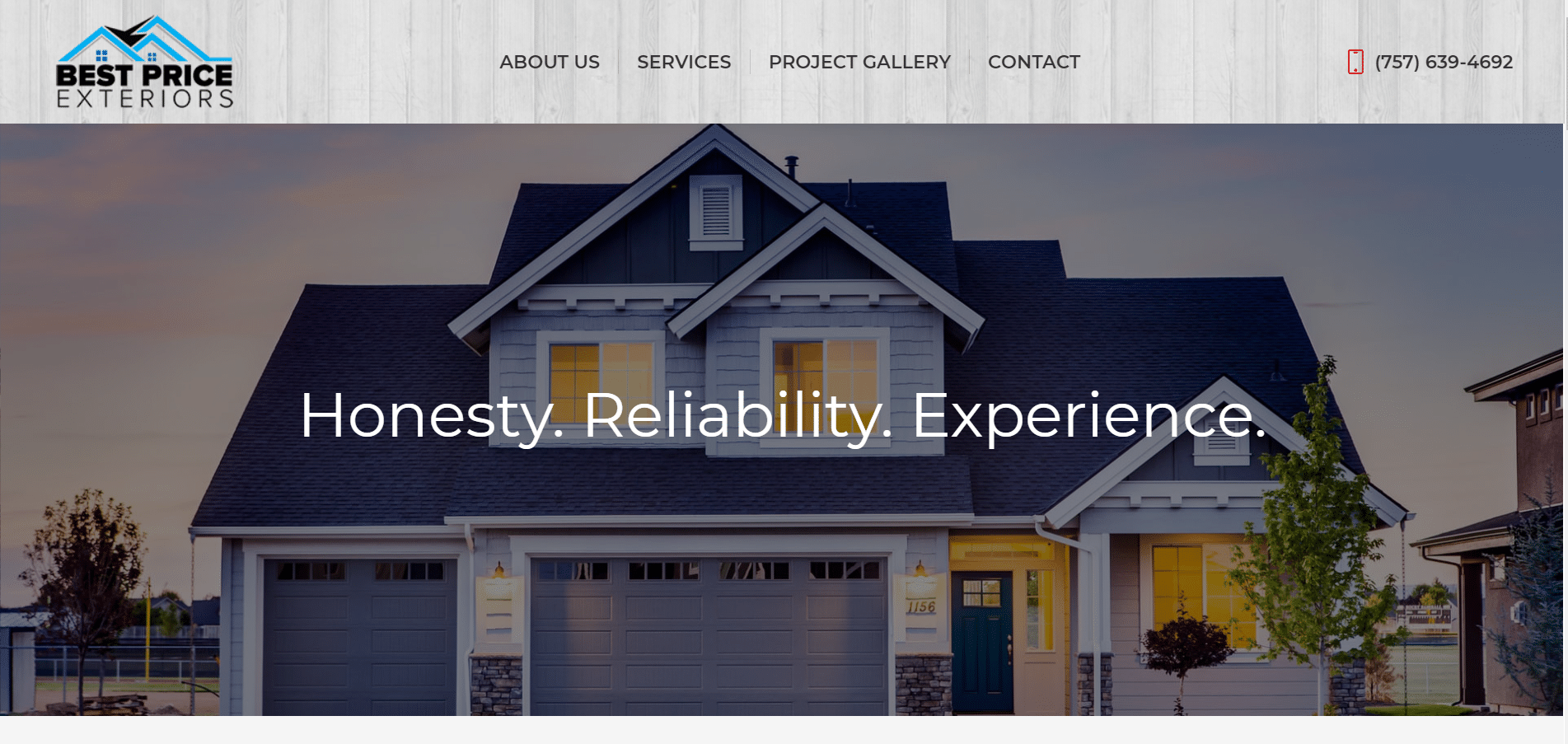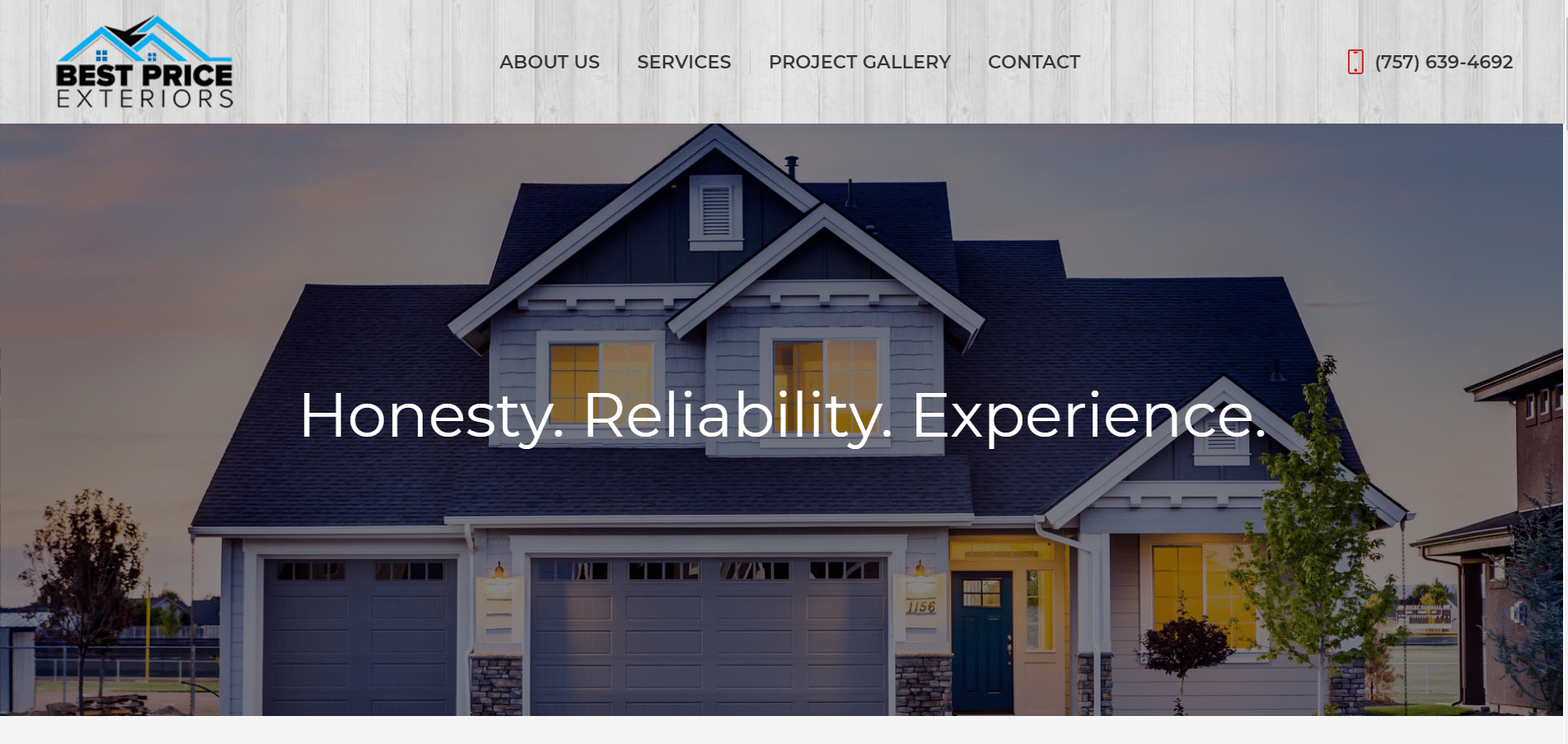 Best Price Exteriors came to us valuing simplicity in their work, so we wanted to present their business in a clean and fresh way. This included a very modern design with high-quality imagery and dynamic pages that are 100% mobile-friendly. This way, no matter where their visitors are viewing their website, it will look fantastic.
Each page of their services describes what they offer and the customized services they provide. Their trim is custom made on-site to make sure it fits, and all their products are built to last. We made sure to highlight all these wonderful features by helping them out with the website content.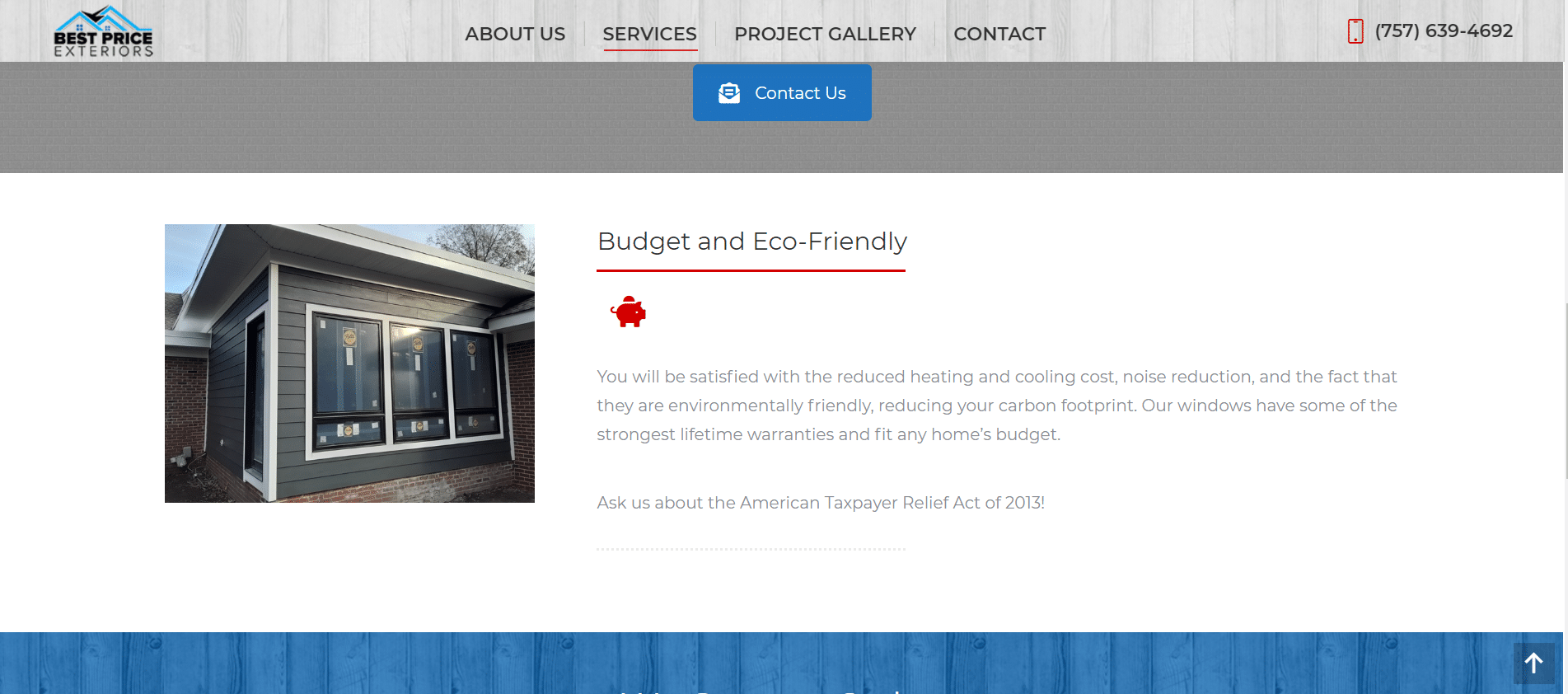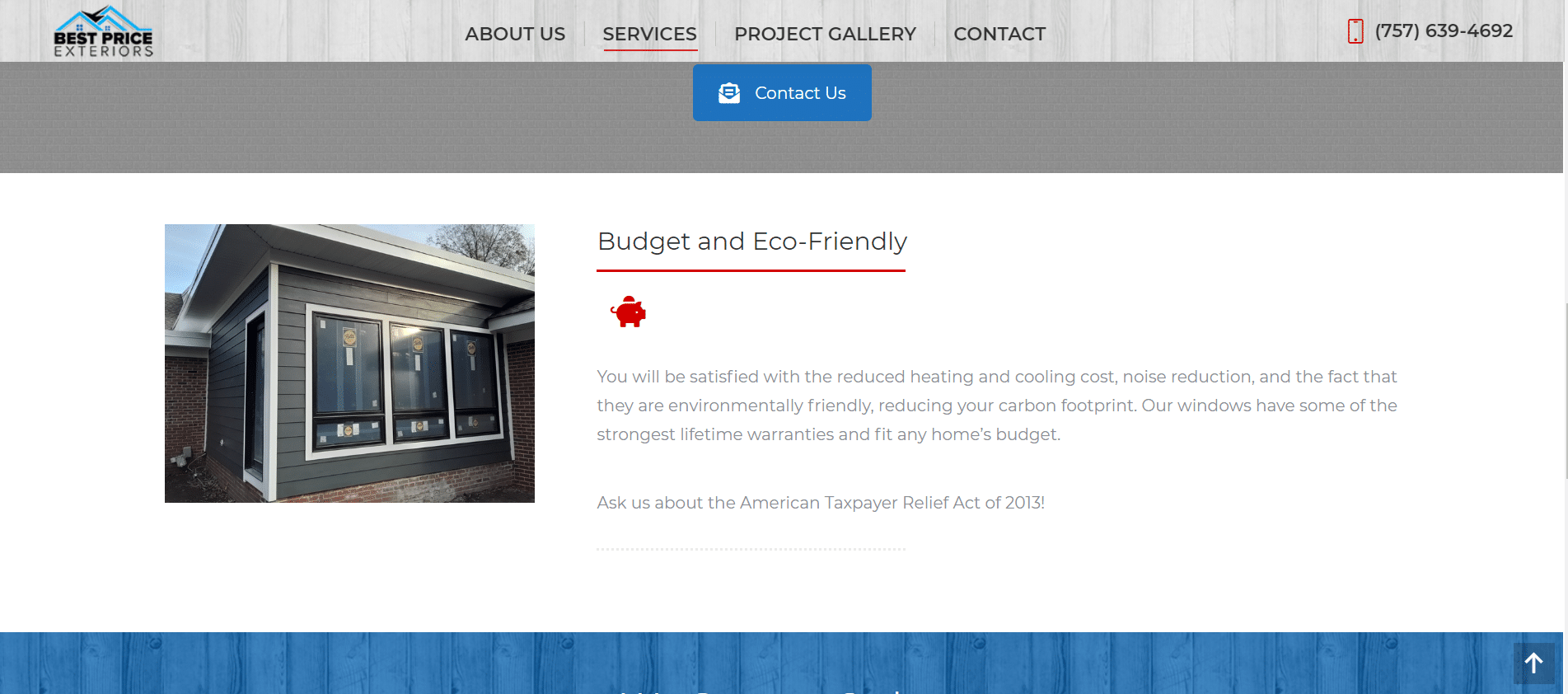 Because they have so many wonderful exterior remodeling projects to showcase, we added a dynamic gallery to their website. Going forward, they can add even more projects easily with complete backend access to easily add, edit, and manage website content.
We fully customized and configured their website contact form to be delivered directly to their business email, so potential clients are able to reach out easily and the team can learn more about their project quickly.
Overall, Best Price Exteriors was an amazing project and we had a lot of fun working on it. We're always looking for ways to incorporate modern design and showcase all the wonderful things our clients have to offer. This is why we create websites that are unique to our client's business, just like an exterior remodel is designed for a house.
Does your website need a modern design to showcase all the amazing products or services you offer? It's never too late to revamp your website or start a new build! We can't wait to learn all about your business and get started creating something amazing. Contact us today and let's welcome you into the Surf Your Name family.