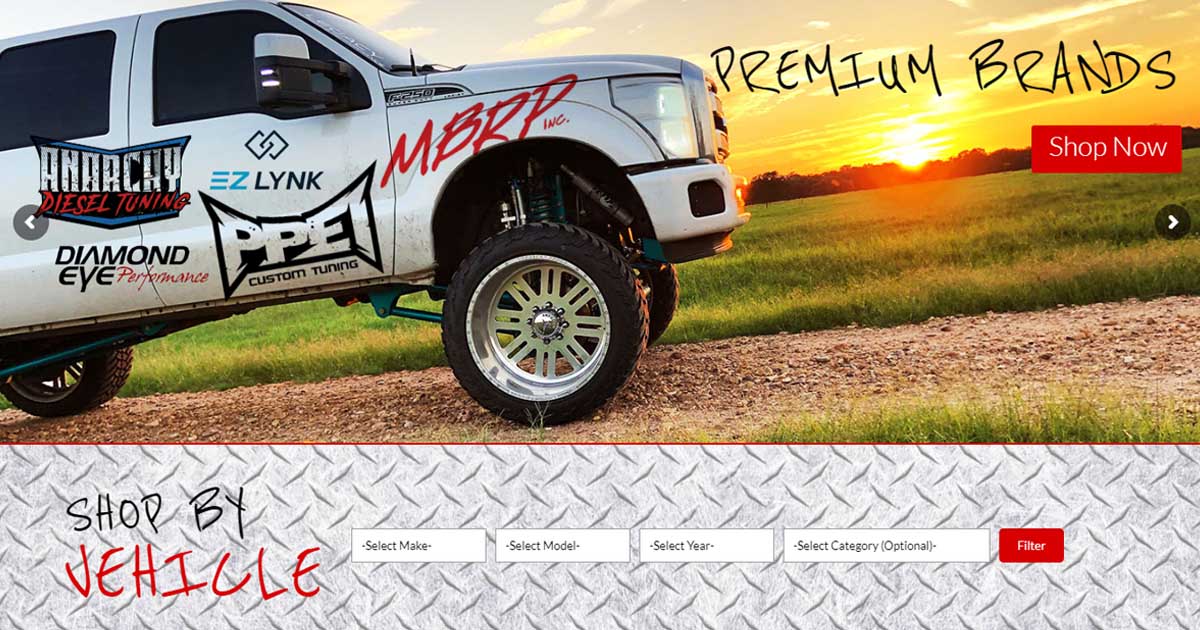 Blood Diamond Motorsports is a company that specializes in the performance and off-road aspect of the automotive industry. Jacob, its founder, and owner began working in off-road shops in 2012 fabricating and installing parts which quickly led to managing several shops. With this project, Jacob decided to take his passion, knowledge, and expertise of the automotive industry and expand nationwide.
SurfYourName was the company that Jacob decided to trust with his ambitious online store project. What can we say – he wasn't wrong to do that! Now that website is already finished and running, we can tell you about some of the fun and interesting parts of the development process. Keep reading if you want to find out what makes a great online store!
First, we decided to go with WooCommerce as our online store platform. It's highly customizable and offers the best features on the market, so the choice was quite obvious. What we did next was set up Stripe as a payment gateway. It's a secure payment processing service that we've been working with for years and never had any issues with, so it was the perfect fit for Blood Diamond Motorsports.
One of the most interesting parts of this project was the logo. Jacob's new website was built completely from scratch for his brand new business, so he needed a logo that would embody everything that this business is about. We came up with over 6 different options for the client to choose from. Jacob picked the one that we liked the most ourselves – it's actually how it usually is with the logos we develop. We take our time when speaking with a client about the future logo and understand how it should look and feel in the end. That's why the result always makes everyone happy.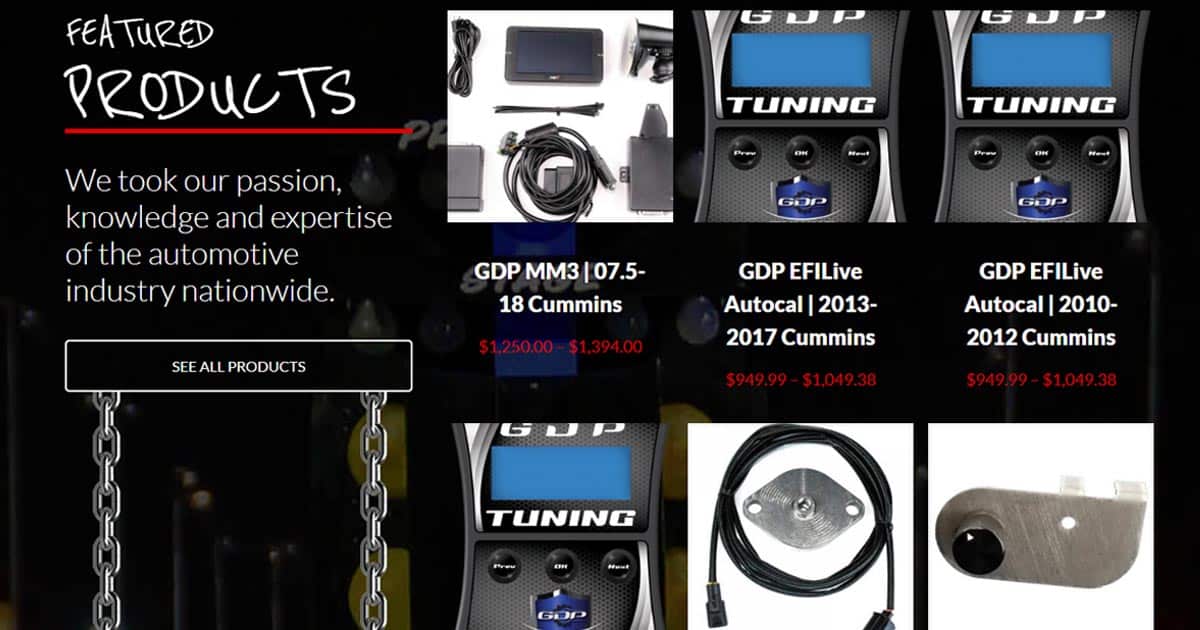 As you know, car parts have many specifications and categories, so we needed to create a website that would be easy for customers to browse and navigate through. We want the users to be able to find what they came for in the least amount of clicks, and with so many products on the website, we knew that it required some extensive research. We installed and configured software that lets you search for products by make, model, year, and category. We added a custom-made search bar right on the home page, so people wouldn't miss it.
The product pages took a decent amount of time as well – we added many custom fields that will help users browse through the products in the future. To work on the look of product pages we used custom CSS – now everything is pixel perfect and looks exactly like the client wanted it & the buying process to is as simple as possible.
Our team has years of experience delivering results-driven websites, and when it comes to online stores, we know how to make them work. It's very important to guide a user along every step of the way. We try to make websites as easy to understand as possible. For Blood Diamonds Motorsports, we added a different call to action elements on every page of the site. For example, when people have finished scrolling the page, they see where to click to get the next page or to get to the product page. Every little part of the website, including buttons, popup windows, sliders on the home page, contact forms, and product pages, works as a whole to bring real results to the client.
We are 100% sure about the website's selling ability simply because it's already bringing results.  Blood Diamond Motorsports online store got its first order less than four days after we delivered the finished website! In the first month, the website received enough orders to pay for itself. Can you say the same for your website? If it's a question you don't know the answer to, you know who to contact. SurfYourName has been developing websites for the past 16 years and we never develop a site just so it can sit there. Our websites always have a purpose and the website for Blood Diamond Motorsports wasn't an exception.
Jacob is a really nice client – we enjoyed working with him. He understands what he wants and relies on our skill and experience. We still continue to work with Blood Diamonds Motorsports by doing monthly maintenance for the website. It's a great way to make sure that your new or old website stays protected no matter what and doesn't break with the next update.
Give us a call at 515-493-2489 If your business needs an online store that will pay for itself. We build custom websites that work as they were designed to and bring real results to our clients. Join the SurfYourName family today and your business will start growing as never before!