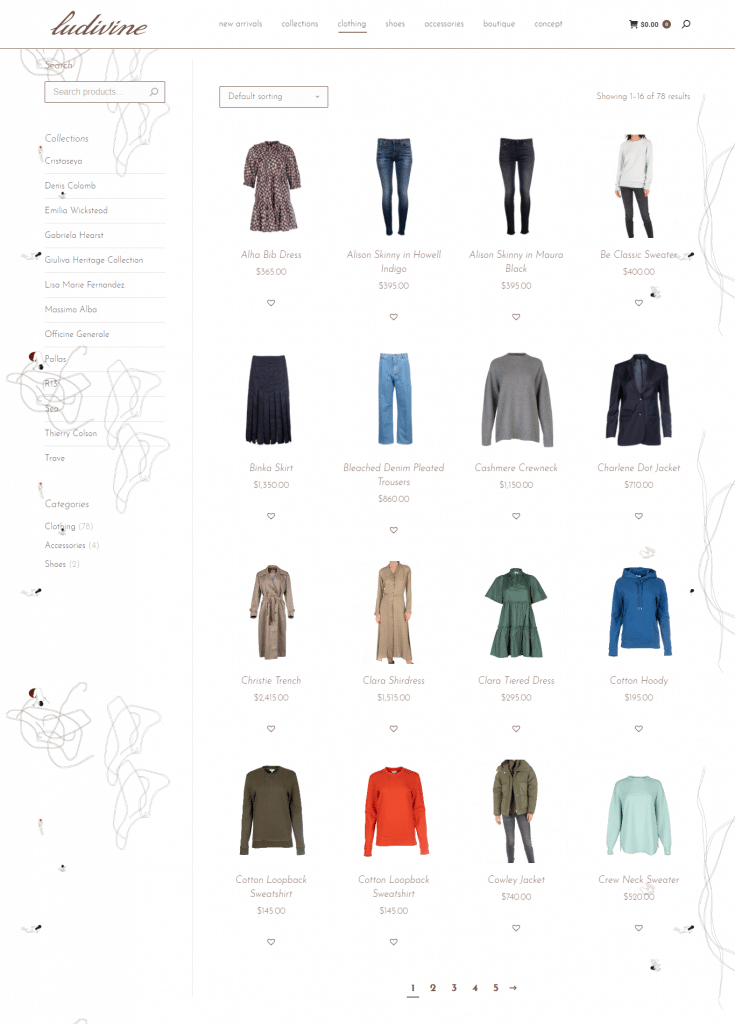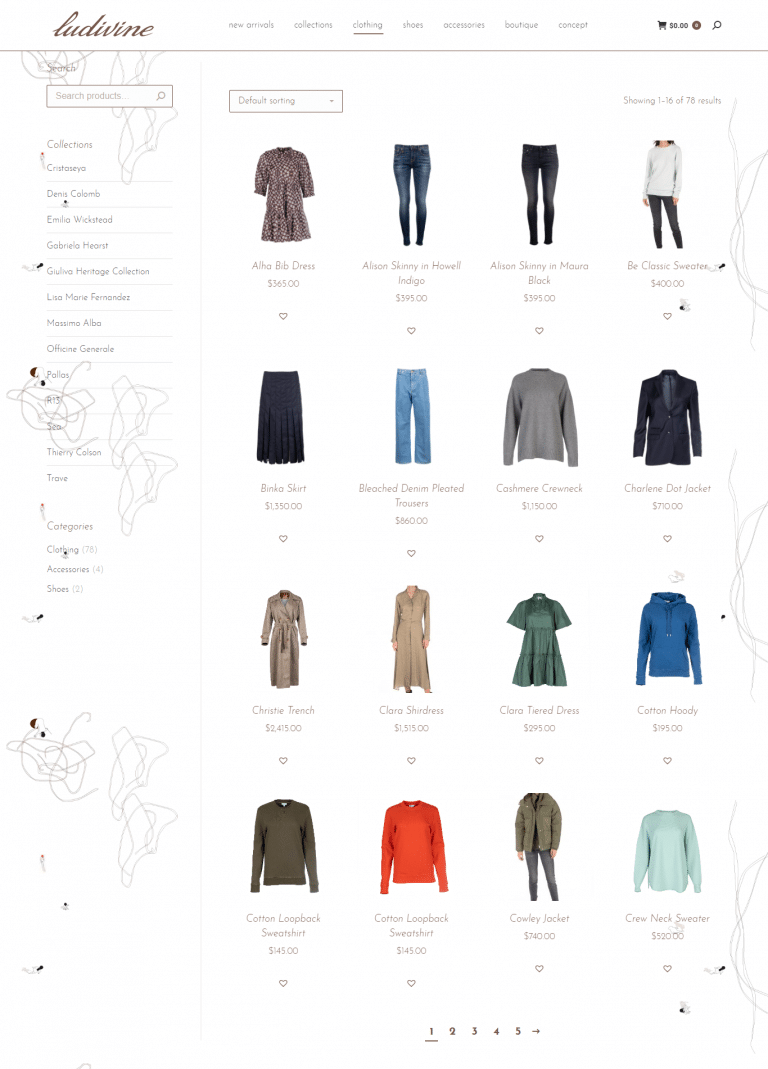 According to Google, Adobe Flash is slowly being phased out and will eventually not be supported on browsers. So, that means a lot of sites need to upgrade some of their features to run on something else. For one business, in particular, that meant needing a completely new website.
Boutique Ludivine is a French fashion boutique in New York City who acquires clothes from the latest in runway fashion to be sold stateside at top dollar. Its collections are for those who thoroughly love the minimalistic and classic French style with plays on the feminine and masculine.
The old site ran on Adobe Flash. The home screen was a compilation of stylistic images to express their aesthetic and required a user to click to access the rest of the site rather than a navigation bar. The content on each page was small as if the screen has zoomed out, and there wasn't much content other than an address and some information about the brand.
The strongest part of the site was aesthetics and that's what we focused on as we ventured into redesigning her site. The feminine, minimalistic style was something we had done a bit before, but never for something as art-focused as a fashion website, so it was vital we got it right. We customized the design of her site to be responsive across all devices and unique to the brand.
The home page is similar to her previous one with stylistic pictures and graphics, only we added a navigation bar at the footer to draw the eye to a different place than what we're used to seeing on websites. The navigation bar was customized with different sections to describe her business such as her Concept page along with a list of current collections that are easily updated as fashion seasons change.
The next step was to integrate her products into a seamless e-commerce platform so that her clients can not only visit the boutique locations but buy sought after fashion pieces directly online.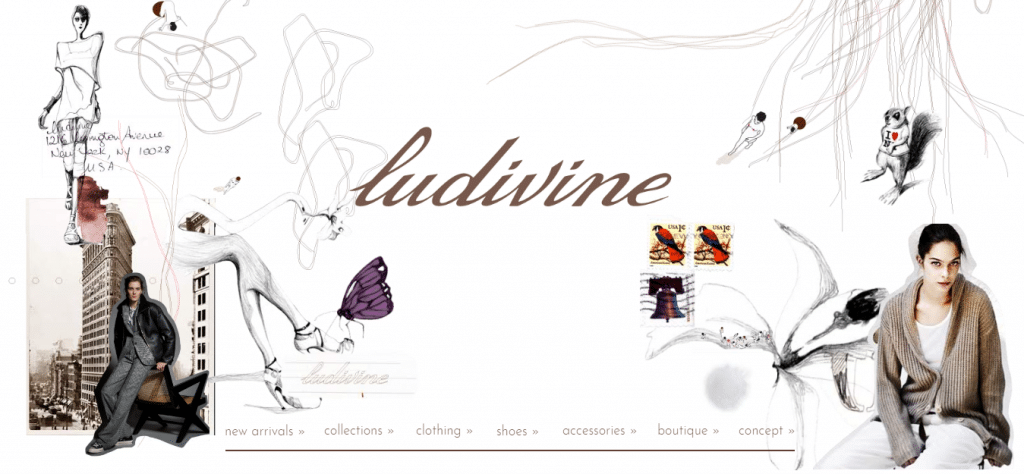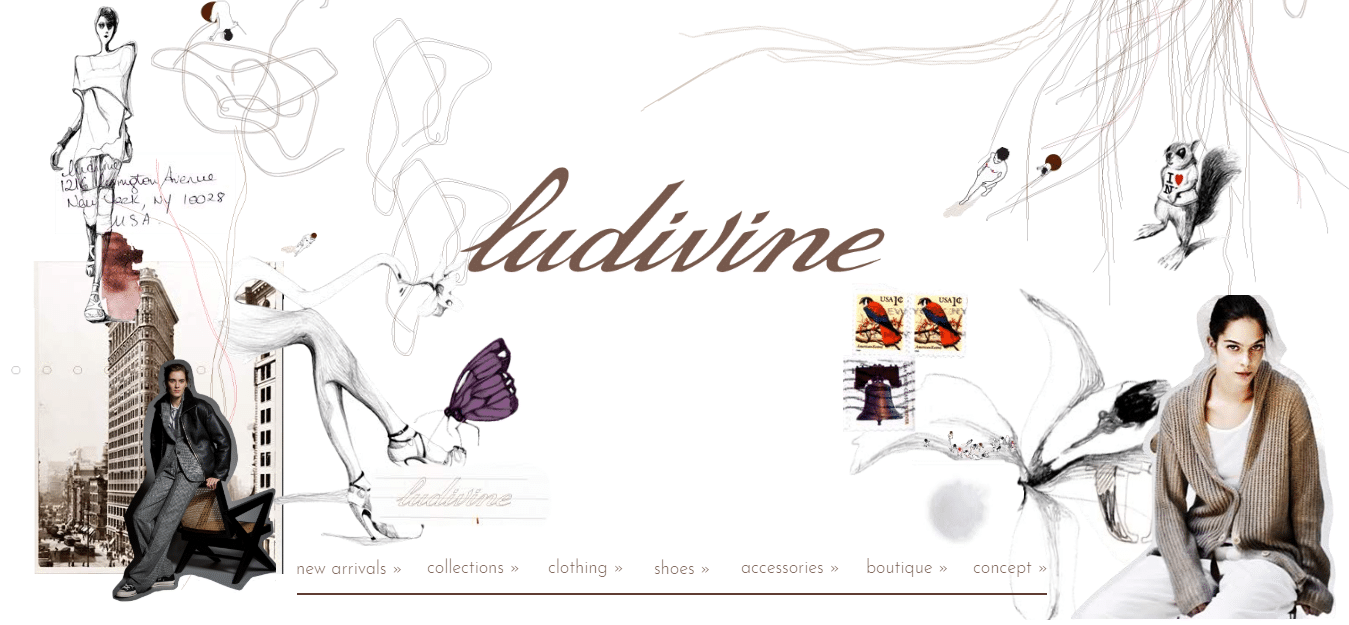 Overall, the site was an exciting challenge to design. This wasn't the first fashion e-commerce website we'd designed, but it had many firsts. We look forward to working with Madison again on future projects as the boutique evolves.
Are you looking for an artistic website design that is unique to your brand? Surf Your Name is here to help! We can bring your vision to life with a modern and functional website that is perfect to show off your business to the world. Give us a call today at (515)493-2489 to get your free quote! We can't wait to learn about your project and be your partner in driving results to your business online.