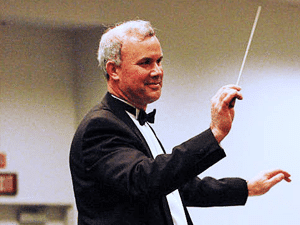 At Surf Your Name, we love outdated websites. Really, we do! The majority of our clients come to us with a website that just isn't working for them anymore. Usually, that's because it has and outdated look and lacks any modern features. We love outdated websites because we love fixing them! Which is why our team was very excited to work with Sandra, on her husband's website, GregSnyderBand.com – we just couldn't wait to help this awesome client to bring their website into the modern world!

We've worked with Sandra on several website designs and development projects in the past. You even may have read our past article about Nashville First Baptist Church's deacon election! So, it's needless to say that we jumped at the chance to help her with another website design project for her husbands' professional website, GregSnyderBand.com. Sandra told us that the site wasn't living up to their expectations and was in desperate need of a redesign and she knew that Surf Your Name would take good care of her.
SurfYourName's talented team of website designers, graphic designers, developers, and marketing specialists set up a staging area where we could design the website without interfering with the current site. This is something we offer regularly to all of our clients – it's very beneficial and results in almost NO downtime during the migration. For the design, we implemented a custom video slider and a clean, modern look. The addition of animation was extremely important to the client, so we animated their logo and various other elements through the website. After the client was satisfied with the look & feel of the site, we created a brand new g-suite account for the website and programmed custom contact forms to deliver mail directly to the new addresses.
Sandra and Greg were incredibly pleased with the end result, and we can't wait to work on more projects with these incredible clients in the future! At Surf Your Name, we have the experience, talent, and vision needed to take your outdated website and bring it into the modern age. Not to mention, we also offer FREE performance reviews! We'll take a look at your site and let you know exactly what we can do to fix it! Give us a call today at 515-4WEB-GUY (515-493-2489) to get a quote!