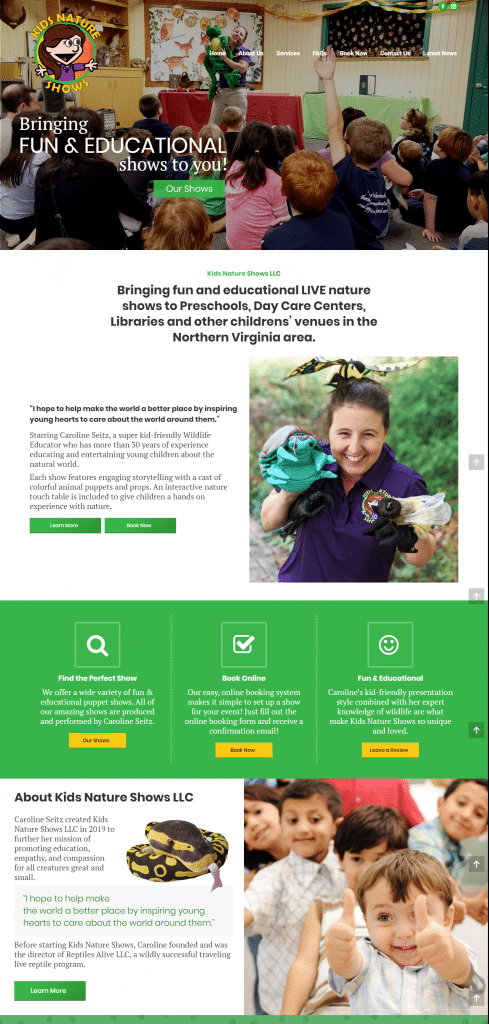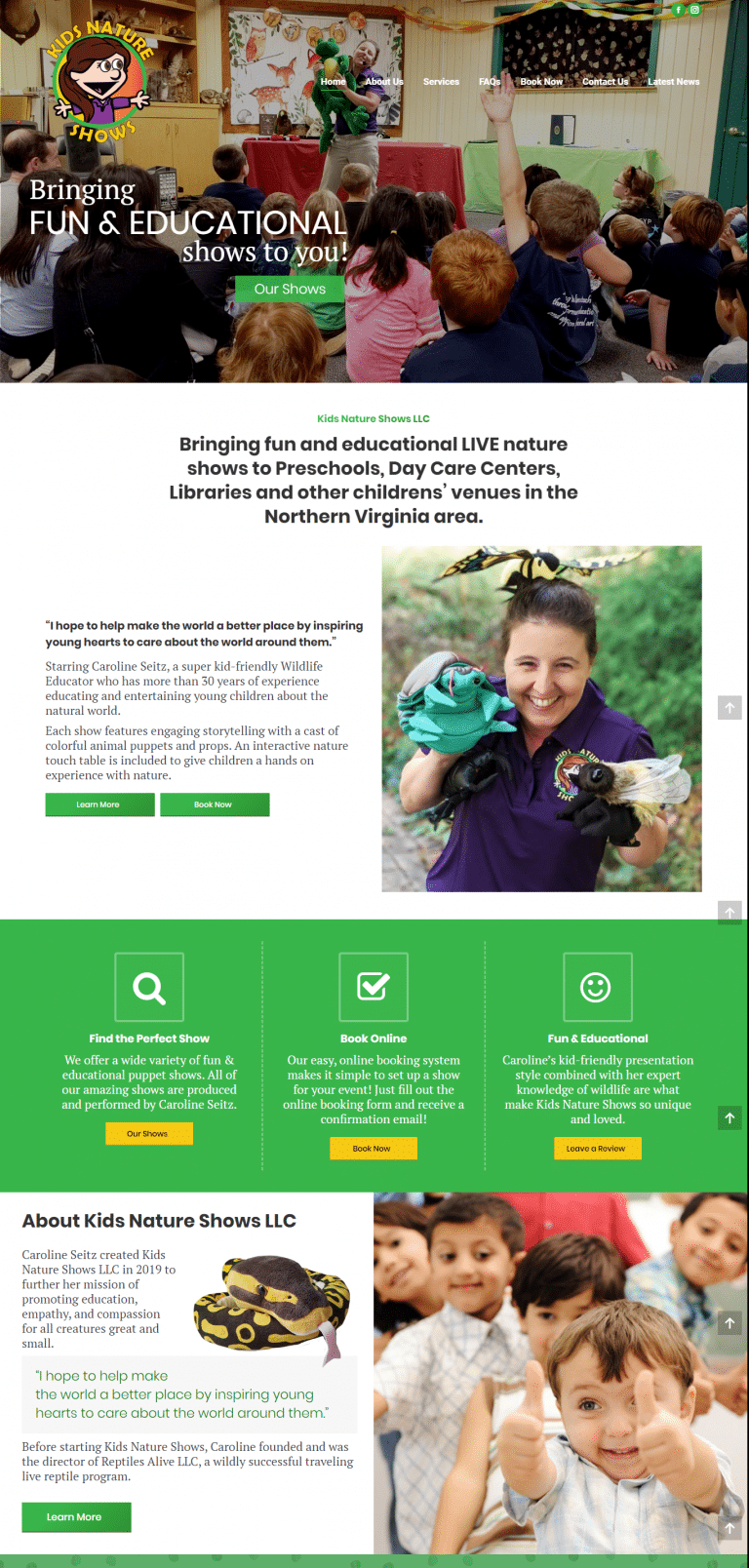 One of the ways we know we're doing is amazing work is when clients come to us with new projects. We're definitely doing something right when someone loves what you did so much that they ask you to do it again. Caroline from Reptiles Alive came to us to create a new website and design a custom logo for her new business: Kids Nature Shows. Of course, we jumped at the chance to work within our Surf Your Name family and flex our graphic design skills for her.
Kids Nature Shows LLC was founded in 2019 to further Caroline Seitz's mission of promoting education, empathy, and compassion for all creatures great and small. Before starting Kids Nature Shows, Caroline founded and was the director of Reptiles Alive LLC, a wildly successful traveling live reptile program. During her more than 30 years presenting educational live animal shows, Caroline learned a lot about how to connect with audiences of all ages.  Using all her gained knowledge and experience, Caroline is now super excited to offer fun and educational shows minus the live animals.
Kids Nature Shows needed a fun and dynamic website to promote her educational shows featuring animals from all over the world (not live ones). Before we could even draft the website, Caroline needed a logo. She wanted something fun for kids and adults alike with bright colors that could be used in everything from the website to print materials and T-shirts. So, we designed her logo as a vector file, that way no matter how big or small she needs it to be, it will look perfect.
The next thing we did was custom photo editing of all her adorable creatures to feature on the site. Now all the animals are free from any background that could cage them! Finally, to the site. We kept the design professional with clean lines, beautiful photos, and backgrounds with a Services pages to describe all her different types of shows. The first time we showed her a draft of the site, Caroline was thrilled and got emotional. We exceeded her expectations.
We couldn't be prouder that she came to Surf Your Name for another site and that we can continue to surprise her with the great things we do.
In this day and age, your business needs a site or it's missing out on a ton of potential customers! Surf Your Name is here to create a site that is unique to your business. Give us a call today at (515) 493-2489 for a free quote!