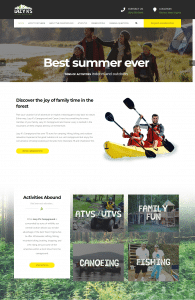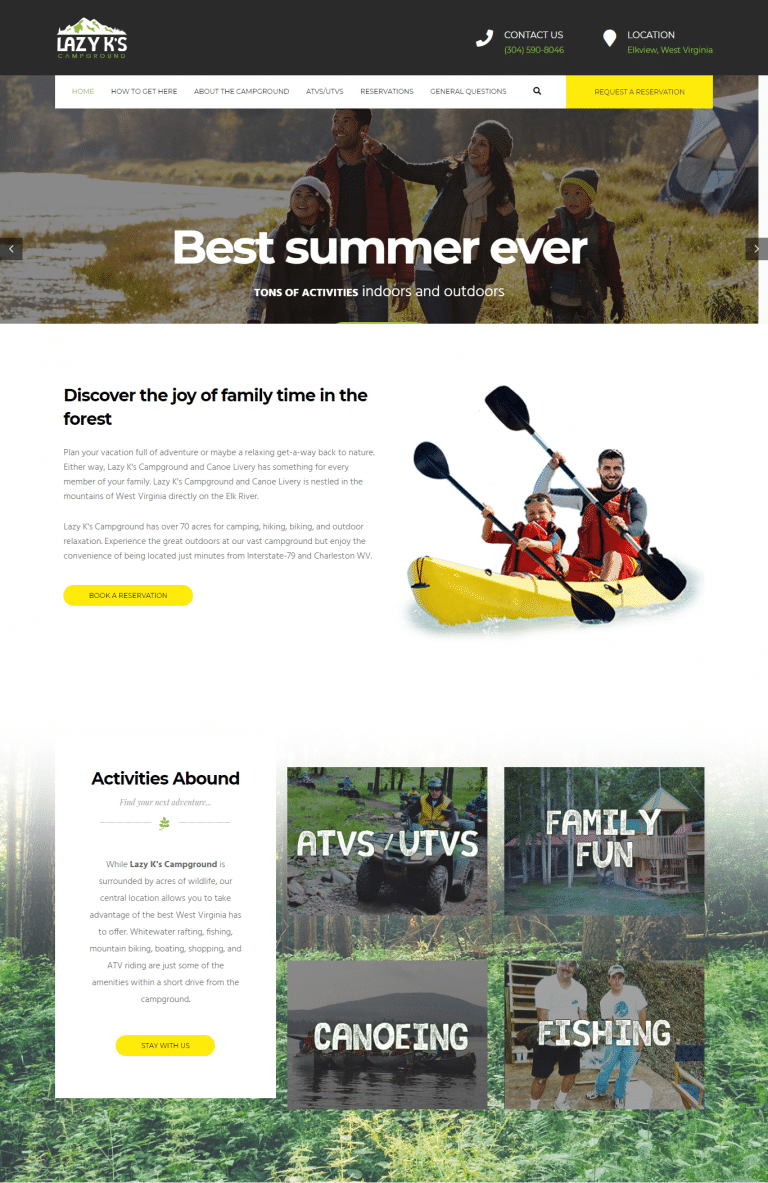 We've been working with Kenny from Lazy K's Campground for years and we love being his go-to web development agency. We originally designed his website back when our business was just starting out – and it was a great website for the time. But in 2020, the website just didn't cut it. While it was still producing leads for his business, it was clunky and outdated and lacked any of the cool, dynamic features that our newer websites are known for. So, after some contemplation and an enthusiastic "YES!" from Kenny, we decided to revisit this project.
Lazy K's Campground and Canoe Livery offers vacations full of adventure as well as relaxing getaways in nature. Either way, Lazy K's Campground and Canoe Livery has something for every member of your family. Lazy K's Campground and Canoe Livery is nestled in the mountains of West Virginia directly on the Elk River. There are over 70 acres perfect for camping, hiking, biking, and outdoor relaxation. Guests experience the great outdoors in a vast campground with the convenience of being located just minutes from Interstate-79 and Charleston WV. Kenny needed a website that showed just how fun and relaxing a trip to Lazy K's could be!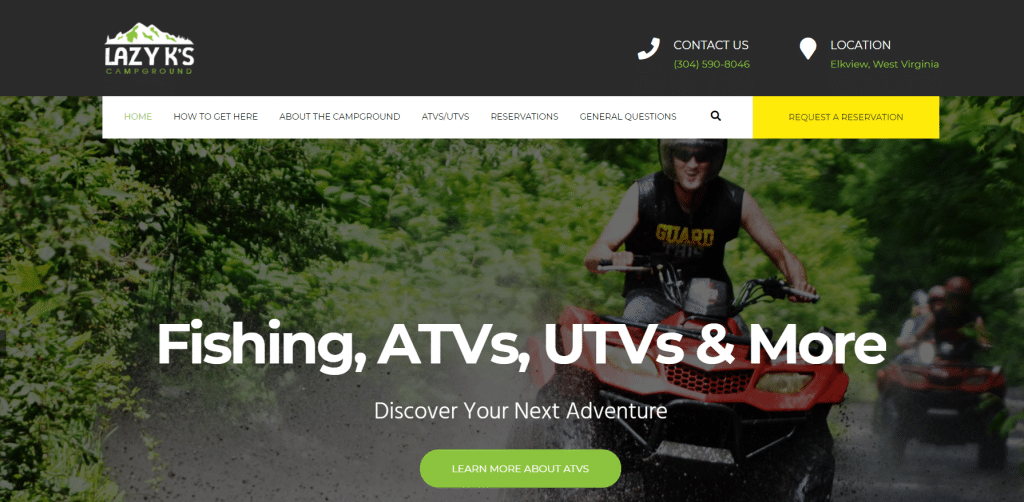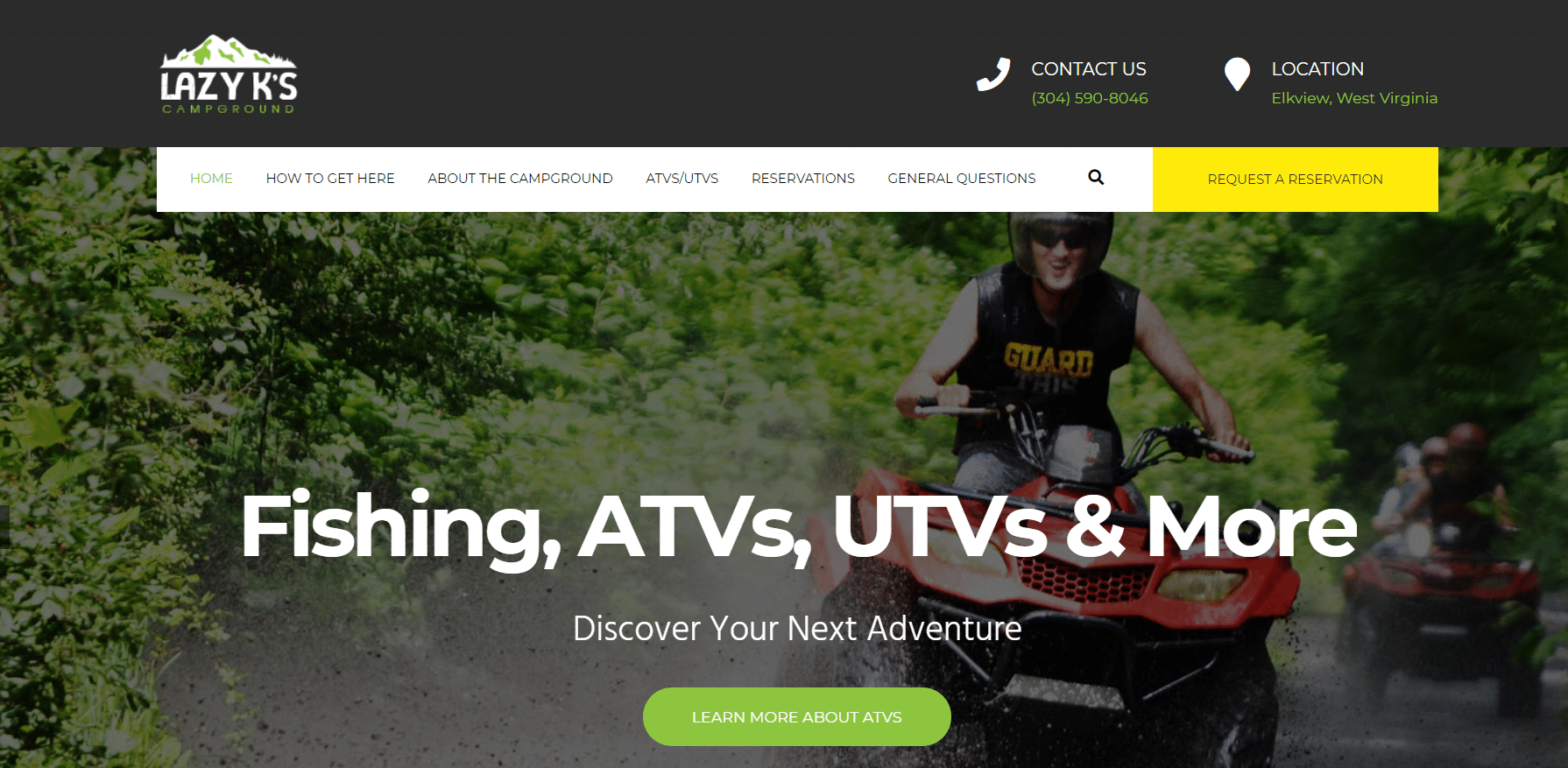 The old website was coded by hand in HTML format – so the first thing we had to do was strip all of the imagery and content from the existing site. Then, we got to work installing WordPress and creating an initial design to give them the look & feel they were going for. We settled on bright, engaging colors with lots of greenery and images of people participating in Lazy K's activities. We made them a custom logo, as well as several other custom graphics to display on the website. We also created a custom slideshow and reservation forms so that the website's visitors can reach out about their desired dates as easily as possible! Lazy K's also recently started offering guided ATV and UTV tours, as well as over 80 miles of mapped out trails for you to explore on your own – so we dedicated a whole new page of their website to highlight it.
Finally, Kenny was having trouble accessing the emails from his old outdated website – so we set him up with G Suite and he's been able to receive and respond seamlessly ever since! Kenny was excited about the websites' new look & feel and couldn't wait to show it off to potential customers. We officially relaunched LazyKsCampground.com and we've had TONS of campers filling out the online forms and enjoying their stay at Lazy K's.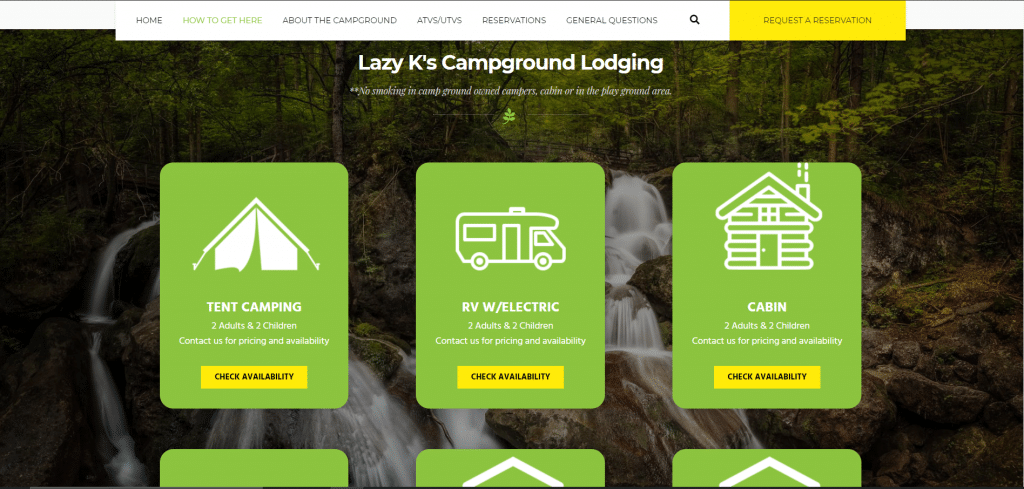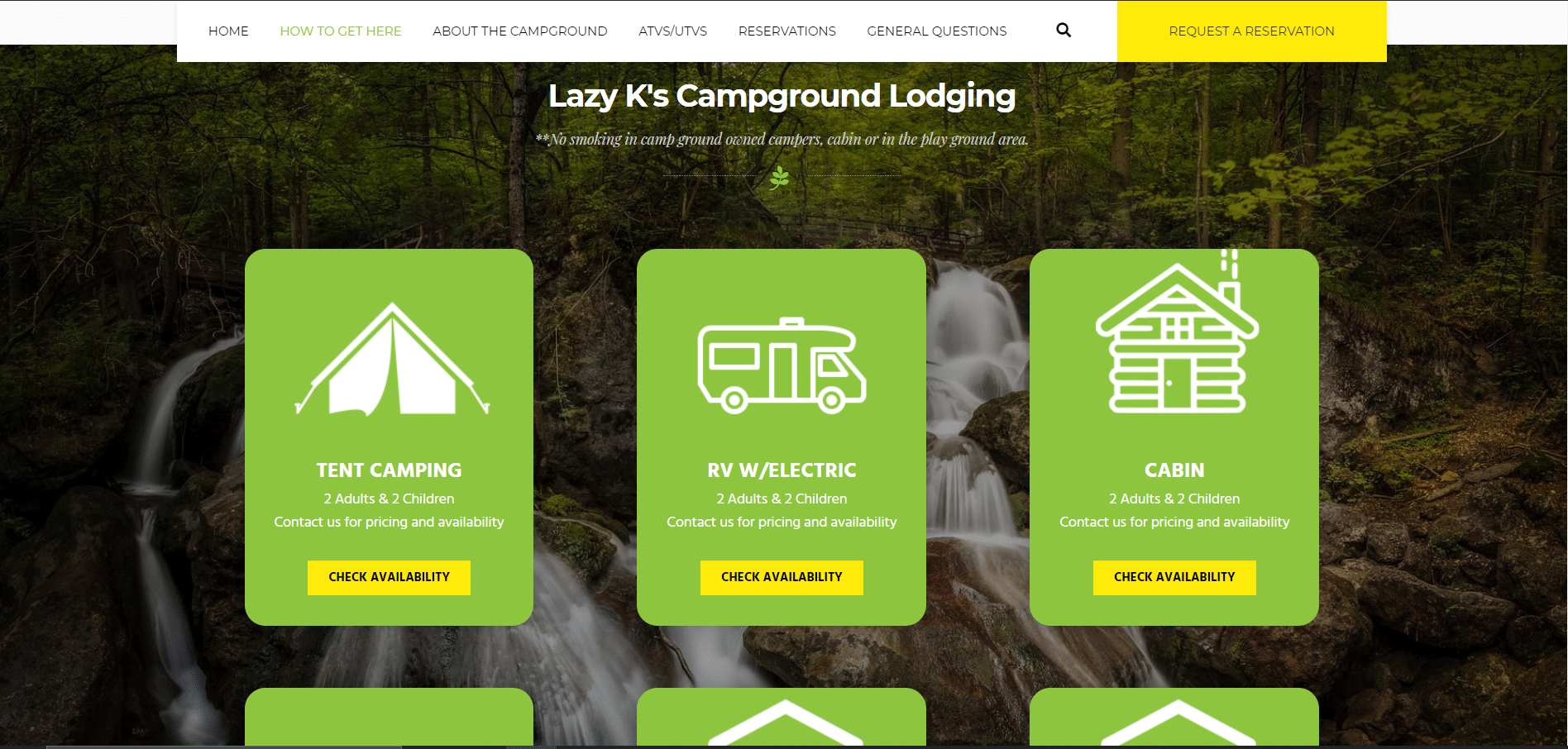 We've been in business for a long time – but it's our goal to make sure that none of our clients are left behind. We made sure Kenny's website could stand out among the modern, sleek websites of today and we'd love to do the same for you! If you have an old, clunky website, chances are that you're losing customers. Our brilliant team of graphic designers and website developers have the experience and creativity needed to make sure your website is producing results! Contact us today or call us at 515-493-2489 to get a FREE QUOTE!