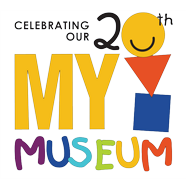 The team at Surf Your Name loves working with non-profit organizations. There is something to be said about individuals who are motivated solely by their passion for the organization they're building. So, when we get the opportunity to build a website for a non-profit, charity or museum our team jumps at the chance! That's why we were so excited when the Monterey County Youth Museum wanted to redesign their website so that it was more modern and had all of the functionality they needed in order to sell tickets to their charity events and accept donations online!
Since 1997, the Monterey County Youth Museum (MY Museum) has provided children with an unparalleled learning experience. MY Museum began as a Junior League project and has since evolved into a community-based, nonprofit 501(c)3 organization. Prior to moving into its current facility in November of 2008, the museum occupied a 2,700 square foot facility on Cannery Row. The organization museum was successful for its size, but it was clear that MY Museum was outgrowing its current building and website. So, after making the move to a larger location, it was time to make the move to a more advanced website.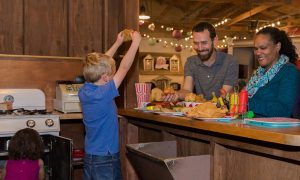 Our team worked closely with MY Museum and after the sitemap and mockups were created, it was time for the Surf Your Name team to get to work. Their current website was aesthetically pleasing, but it looked slightly outdated and lacked the functionality that they needed. MY Museum wanted a modern, clean and playful look that both represented the organization and was engaging and appealing to potential customers. We took the wireframes and mockups and built the design of their new website to specifications. The main reason for this redesign, though was the ability to sell tickets to their fundraising events, sell yearly memberships to the museum, and accept donations online all in the same place.
The Museum had been using PayPal for their donations, memberships and event tickets and the process was clunky and not user friendly. We configured and completely set them up with WooCommerce, so that all of their customers' purchases could be made in the same place, through the same system. We also set up an events calendar, complete with a ticketing system that runs through the website's WooCommerce account – allowing them to set up and sell tickets to their fundraising events without sending patrons away from their website.
When building an organization from the ground up, there often comes a time when that organization starts outgrowing its beginnings. One of the first upgrades that businesses or organizations should consider is a brand-new website that represents the growth your organization is experiencing. A new website can lend your organization credibility and is likely the first point of contact with potential customers or clients, so it should be modern, engaging and results-driven. Surf Your Name specializes in creating affordable attention-grabbing websites, social media accounts, and email marketing campaigns. Contact us today to find out how we can help your business or organization reach its full potential! Or give us a call at 515-4WEB-GUY (515-493-2489) for a free, no obligation consultation!