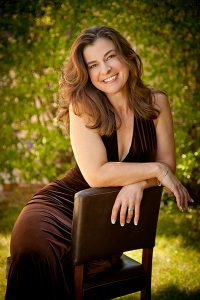 Sometimes, you have to pause and take a look at the finer things in life. Whether it is viewing a beautiful piece of artwork, reading an incredible poem or listening to an effortlessly talented opera singer it is important to take a moment to enjoy the beautiful creation of artists. The creative team at Surf Your Name knows that these things are especially important so when we got a chance to design a new website for a world-renowned Opera singer, Natalie Mann we just couldn't wait to get started! We're proud to announce the launch of this incredible new website – www.NatalieMann.com.
Natalie Mann is known for being an audience favorite both in the opera hall and on the concert stage. A recent winner of the Audience Favorite Award in the David W. Scott Memorial Competition, she brings her lush and warm soprano to life in a variety of roles ranging from Mozart and Puccini to Verdi and Strauss. Critics praised her performances as Donna Anna (DON GIOVANNI), Micaela (Bizet's CARMEN) and Marguerite (Gounod's FAUST.)   As Hanna in Lehar's MERRY WIDOW, her performance was given top billing by critics who hailed her technique as "Superb from top to bottom,"
Natalie came to Surf Your Name because her website was outdated and bland. It didn't hold up against the websites of other Opera singers of her caliber and simply didn't represent Natalie's quality and talent as an artist. She was looking for full-stop web design & graphic design agency who could build her site from top to bottom and render an elegant, luxurious design. We worked closely with Natalie to decide on a color scheme, font choices and patterns for the overall look of the website, and once the initial design was complete, and our graphic designers had created a custom logo for Natalie Mann, our team couldn't wait to get started and she sent us a copy of her CD, Experience, to get some inspiration while we were building her website!
Web and Graphic Design were not the only key elements of Natalie's new mobile-friendly website. She had also requested a very media-heavy site so that her visitors didn't have to leave her website in order to listen to her songs or watch videos from her YouTube page. Our team was able to provide SoundCloud integration and YouTube integration, without slowing down the load speeds of her website. We also integrated her Social Media accounts such as Facebook and Instagram, so that visitors to her website can stay updated on the latest news!
Natalie Mann now has a website that really represents her as an artist and checks off all of the boxes in terms of functionality and design. If you're ready to kick your DIY, unresponsive website to the curb but you don't know where to start: Surf Your Name has the experience to build a mobile-friendly, eye-catching and expertly functioning website for your business or organization. We have experts in web design, graphic design, web development, social media management, and email marketing on staff and ready to answer any questions you may have! Contact us or give us a call at 515-4 to WEB-GUY (515-493-2489) to join our web design family!