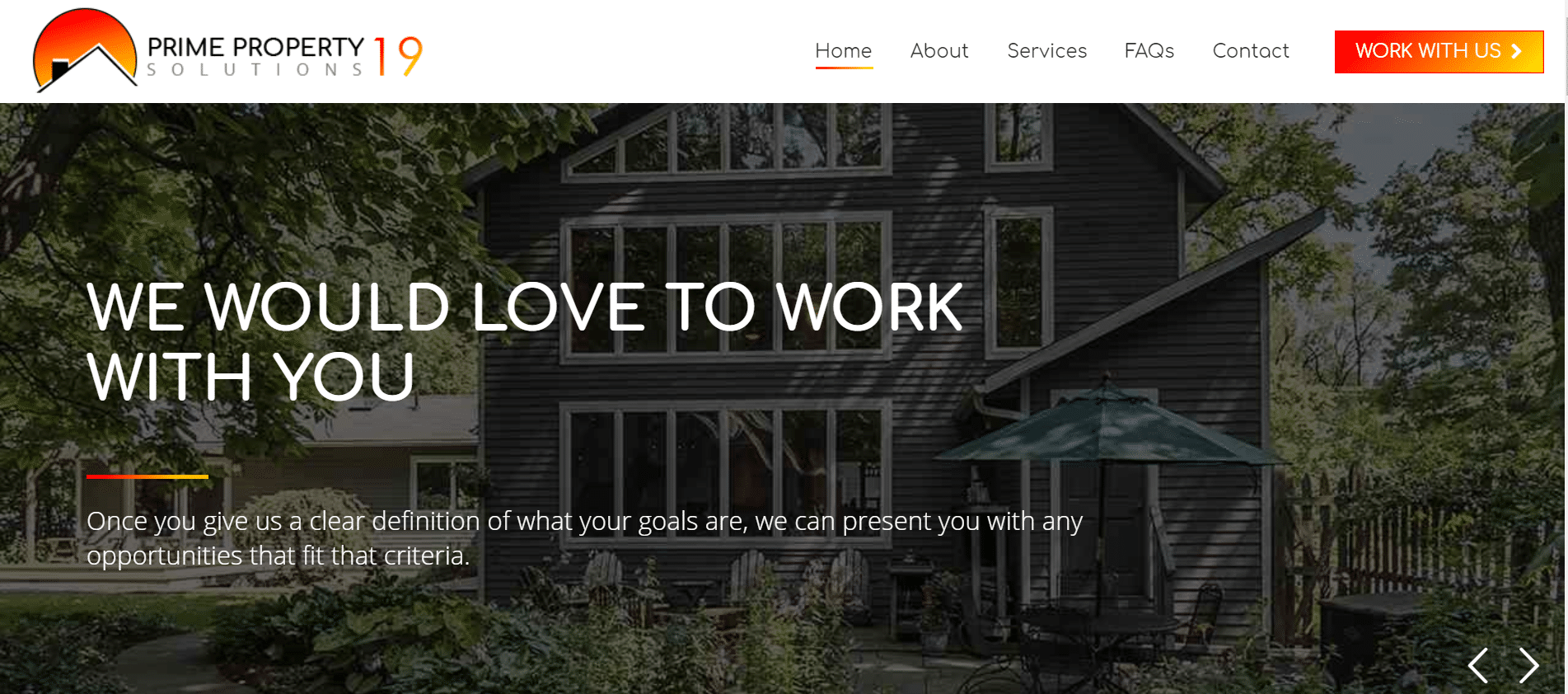 Being a part of creating a brand from the ground up and seeing it come to live online is one of the many joys of web design. When we get to create a website from scratch for a new business, it's exciting! This is exactly what we did for Prime Property Solutions 19, a real estate firm in Hampton Roads. Did we mention how much we love working with local clients? Well, we do!
Prime Property Solutions 19 LLC is a professional, full-service real estate solutions firm that buys and sells properties throughout the Hampton Roads area. It specializes in buying distressed homes and renovate and resell them to retail home buyers and landlords.
Founded in 2019 by Tiffani Long, Prime Property Solutions 19 LLC is excited to be part of the area's renaissance and aspires to continue contributing to the economic rejuvenation of Hampton Roads and its neighborhoods.
When Tiffani came to us, she was excited about starting a new business and wanted the best. So, she came to Surf Your Name and told us exactly what she wanted. Tiffani wanted to revamp her logo and a brand-new website designed to be results-driven and increase real estate leads.
We started with the logo. Using her old one as a base, we built on top of it by adding color, a clean and modern font, then emphasized the 19 with a gradient. These are also the colors we utilized across the website to create a cohesive design. The logo is created as a vector file, so no matter where Tiffani wants to place it, from a billboard to a business card, it'll look flawless.
The next step was creating the website. We built a customized design that is becoming a tried and true classic for businesses, one-page with dynamic vertical scrolling. All the sections are on one homepage and visitors can scroll through the entire site. Then visitors can click on the navigation bar and it scrolls quickly and dynamically from one section to the next. The site gives information about Prime Property Solutions, their services, and a FAQ section leading down to a customized contact form.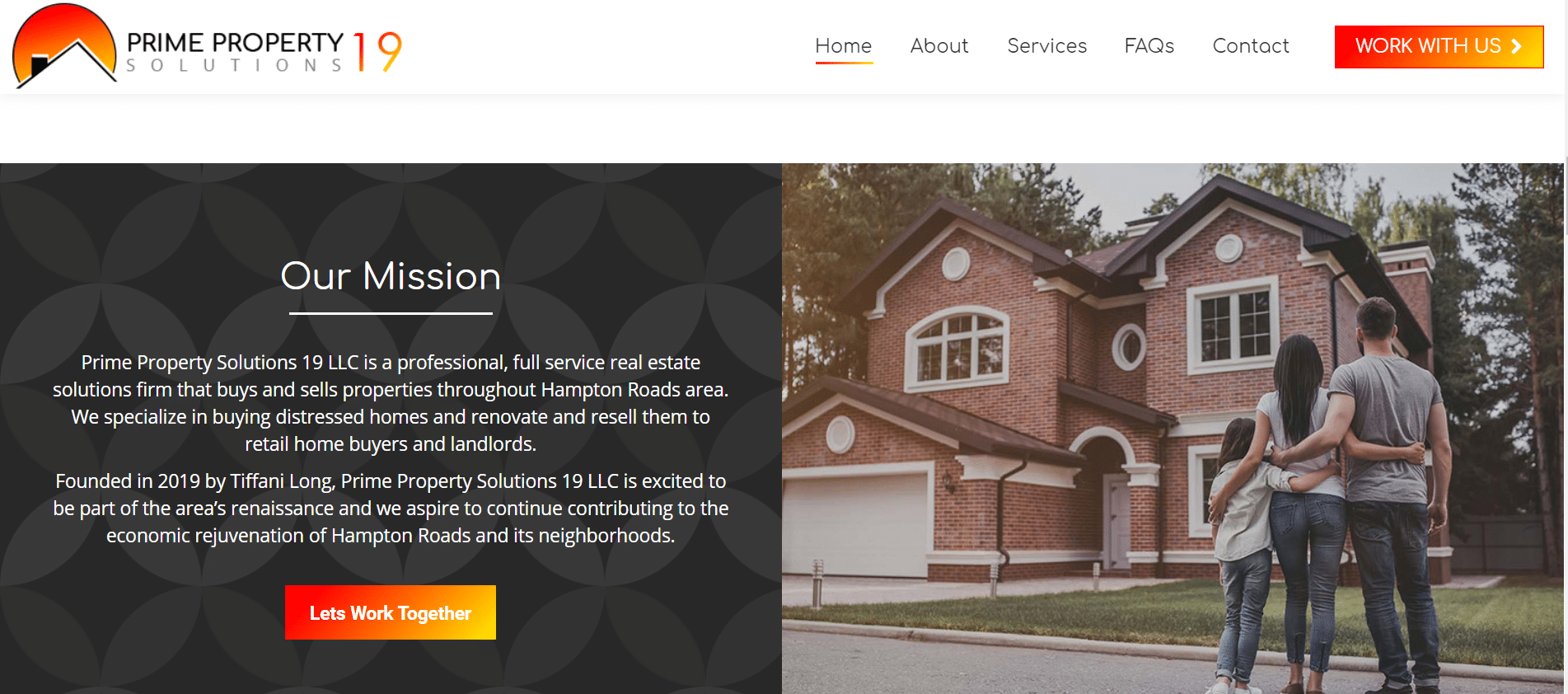 The contact form is delivered directly to multiple locations, including the clients' phones. Tiffani has complete backend access to easily add, edit, and manage content so as her business grows and evolves, the site will grow with her. It's also designed to be 100% mobile-friendly so no matter where her visitors view her site, it will look perfect.
This was such a fun project and we love helping small businesses with affordable web solutions, especially those in our home of Hampton Roads.
Does your business have a website yet? Is your current website not working for your bottom line? Then give us a call! Contact us today at (515) 493-2489 and let's talk about how we can help grow your business with affordable digital marketing solutions.