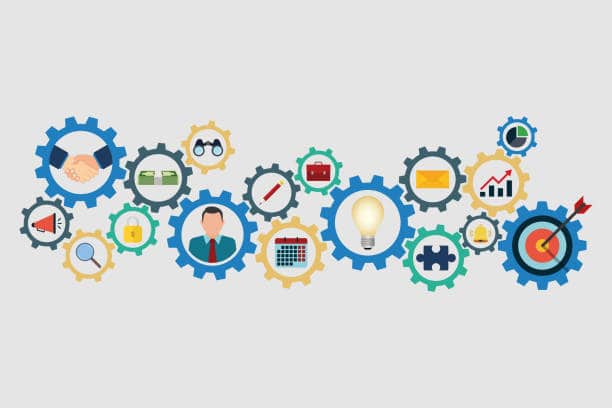 2017 hasn't just been a great year for Surf Your Name, it's been a great year for our clients too. We built so many new websites, designed tons of amazing email marketing campaigns and continue to work with each of our clients to build and enhance their online presence. But today, we want to take the time to honor one of our clients who have been with us for a while now: Reptiles Alive!
Reptiles Alive received some very exciting news from Yelp, a popular review app for local businesses. Caroline, owner of Reptiles Alive, was informed that her business was one of the recipients of the "People Love Us on Yelp" award for 2017. It takes a lot to put on a great live-animal show, and its clear through their educational, fun and engaging live-animal shows the the RA team has so much passion and dedication. Caroline and her staff love seeing the smiles on our audience's faces, and hearing the amazed exclamations of a crowd that just learned something REALLY cool about their favorite reptile.
Read some of Reptiles Alive's glowing reviews from this year:
What an awesome party they threw! "Lizard Liz" did an amazing job with a group of 22 kids ranging from 3 to 8. She fielded their millions of questions and kept their attention the entire time. All the kids loved the different reptiles and I especially loved Liz recommended a family picture with the main attraction, the albino boa constrictor!" – Danielle J
Reptiles Alive did a 45-minute show for my son's 7th Birthday Party.  Liz brought lizards, snakes, turtles, and a frog, and the kids had a blast learning about the different animals and petting all but the frog.  She was incredibly patient, answering everyone's questions and listening to all of their stories.  The highlight of the experience was my son being the "star" of the show and helping Liz carry each animal from friend to friend." – T. M.
Tony did a GREAT show for our 3 and 5 year old birthday boys and their 20 friends. The show was engaging, funny, very informative, and just what we were looking for. All of the adults loved the mission, using unwanted pets to teach kids something, and the party was a big hit. Thanks Tony!" – Joe K.
You're probably thinking: Why can't I get reviews like this? You probably have the same passion and dedication to customer experience. Well, think about all the times you've received great service and walked away with the intention to leave a well-crafted, glowing review only to forget or get busy later. Email automation, like the one we provided to Reptiles Alive's clients is a great way to remind your customers to write a review about their experience with your company. We'll send them an email reminder, thanking them for their business, and asking them to review your product or service. In the digital age, 88% of people trust reviews as much as a personal recommendation, so automated emails pointing customers toward sites like Yelp and Facebook are integral to getting the word out about your business.
Being named one of the winners of the "People Love Us On Yelp" award is an honor that cannot be purchased or requested and the list is curated annually to give recognition to the companies and businesses that give their market audience a consistent and high-quality customer experience. We are so excited to have Reptiles Alive in the Surf Your Name web design family, and want to give them a warm "Congratulations".
If your business isn't receiving the quality or volume of reviews that you need to be successful, give us a call at 515-4WEB-GUY (515-493-2489). We can set you up with a solution that points your clients in the right direction and improves your rating on Yelp, Facebook, Google and other popular review sites and apps. We also do FREE website performance reviews, so if your clunky website makes buying your product or contacting you difficult, we're here to help!