In this ever-evolving industry, it is incredibly important to work with knowledgeable, solution-oriented developers.  We found just that with our new hire, Justin Smith!  Justin graduated from Old Dominion University in 2014 with honors and has been growing and improving his skills ever since.
Justin grew up in Virginia Beach before moving to Richmond for High School. Justin comes from an incredibly tech-savvy family.  His father was a network engineer in the Navy and both of his old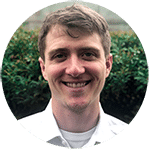 er brothers are successful web developers.  Being steeped in such an environment, Justin is a true natural.  We can't wait to see Justin get up and running as he helps us increase our productivity!
Surf Your Name specializes in creating custom web designs for small businesses, as well as digital marketing, social media management, graphic design, and many more helpful services to help your business prosper.
Call 515-4WEB-GUY (515-493-2489) to find out how we can make your web presence start working for you!