Here at Surf Your Name, we love hobbies! All of us in the office have some things we are passionate about doing in our free time, and so that's why we got so

excited about getting to work with the guys at Retro Cards! Collecting trading cards has been a major hobby for so many people for decades, and it's very cool to see these little pieces of history all in one place!
Retro Cards creates custom cards designed to look and feel like the sports cards of past years. They're printed on high-quality cardstock, and feature obscure, forgotten, or underappreciated players from all kinds of sports. They don't only cover sports though! They also produce nostalgic cards from other types of pop culture that people love to collect. All in all, very cool guys with a very cool business. So we got to work.
Retro Cards was looking for a new solution for their website, as their previous management wasn't cutting it. They needed website maintenance, they needed better hosting, and they needed someone to add new features and SEO work going forward. It was also important for them to hire someone who was experienced in the industry and who was reliable and easy to get in touch with. Luckily, these are areas that Surf Your Name excels in!

Our first step was to do a complete website migration from their old server, which was incredibly slow and limited. Our servers here at Surf Your Name are superfast and were a huge improvement. We then were able to run a complete maintenance cycle on their site and clean up some old files that were hanging around. It's incredibly important to keep your website up to date, as over time vulnerabilities can be discovered in outdated plugins and themes. We also secured their website with a firewall to keep them safe from any potential brute-force attacks. Even extremely small WordPress sites get hammered with foreign login attempts constantly, so having a firewall protecting your site and keeping it safe is extremely important. Retro Cards decided to go with a complete monthly security & maintenance plan to make sure their site doesn't get outdated again and is protected.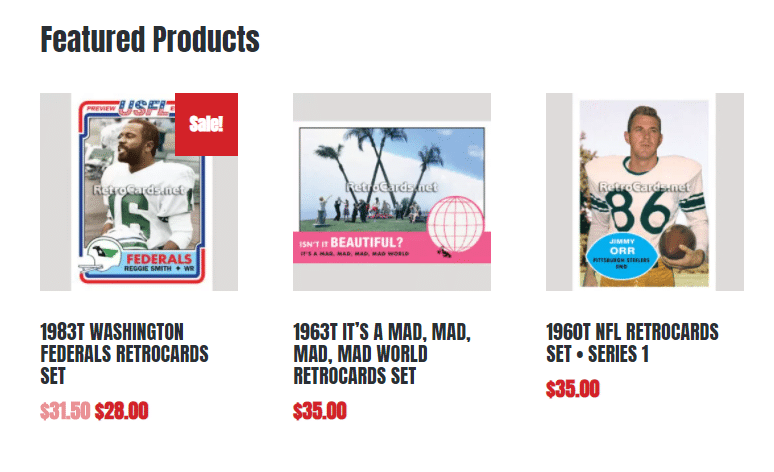 We're happy to welcome Retro Cards to the Surf Your Name family! It's always fun for us to get new clients in interesting fields. Are you unhappy with the state of your current site but like the design? We're here to help! We offer migrations and maintenance plans to keep your site in tip-top shape and totally secure. Contact us today for more details and to get started!