As much as we love creating websites from scratch, it's always amazing when we get to bring a website into the 21st century. We like to say one of the best parts about a website is that you can edit it. You can remake it into something new that showcases all your business has to offer. This idea is what sparked our latest website redesign for the accounting and tax consulting firm, Scotto & Melchiorre Group.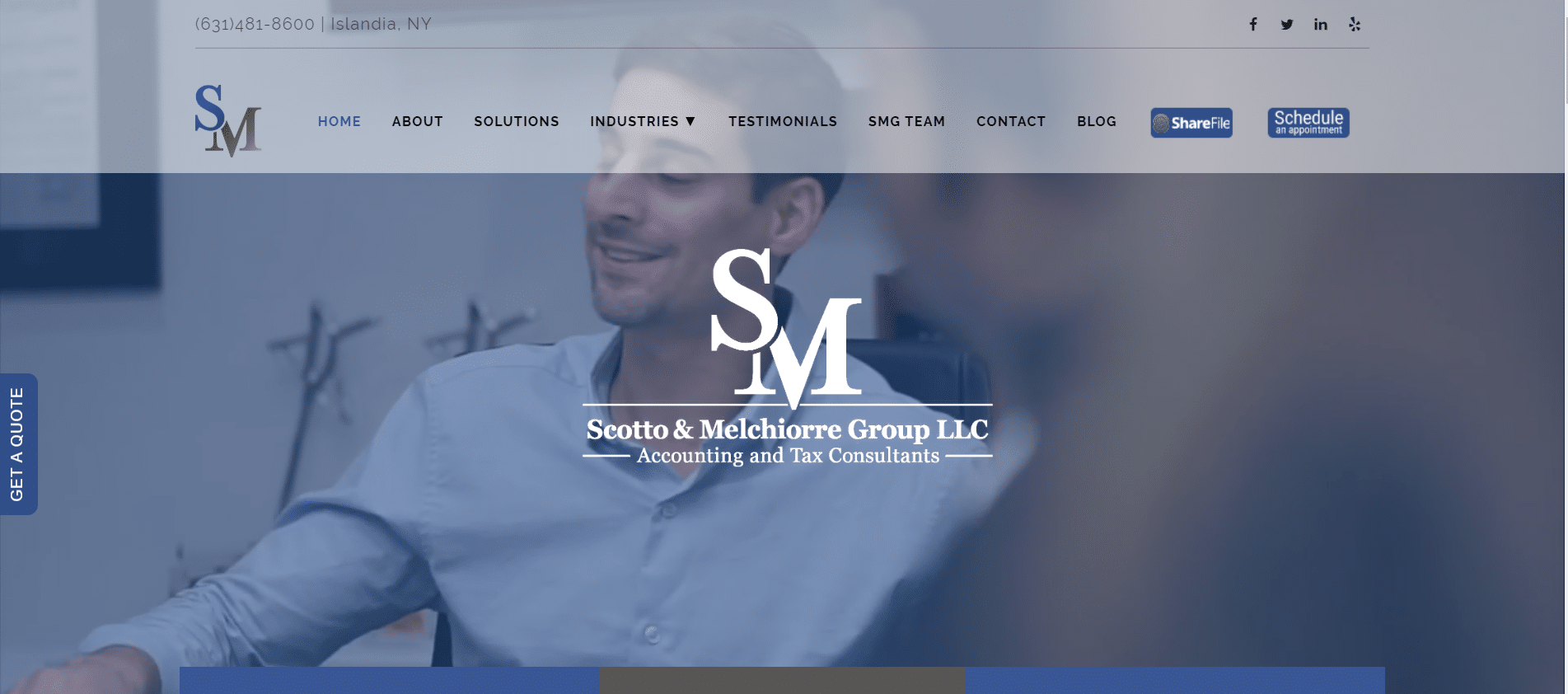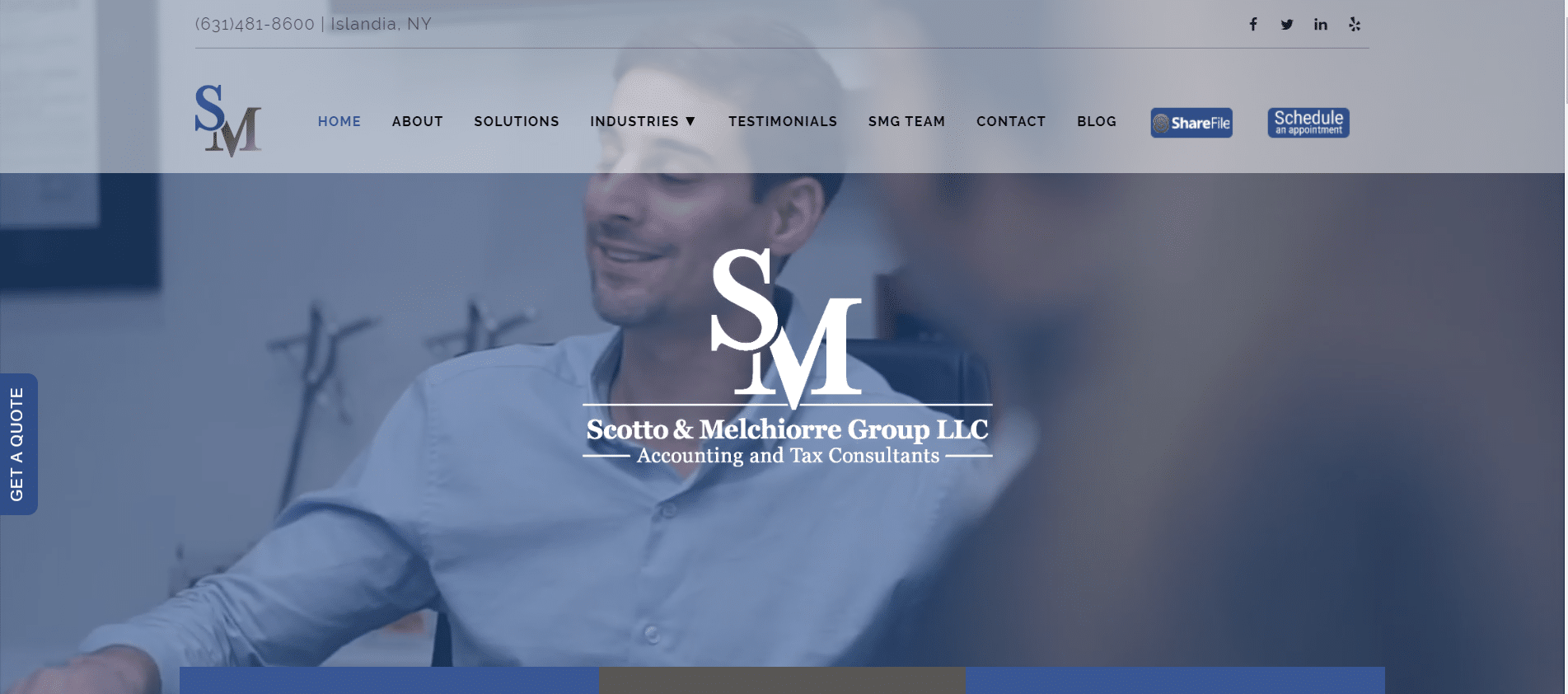 Scotto & Melchiorre Group LLC is located in Islandia, New York, and provides innovative tax and accounting services to diverse businesses and individuals. Their philosophy is to focus on building long-term, high-quality client relationships by working to grow assets and providing a professional team to keep things on track, properly manage expectations, and achieve their clients' goals. They create strategic partnerships that grows on the foundation of trust.
We started bringing Scotto & Melchiorre Group's website into the 21st century with a modern and clean design. The homepage is filled with customized graphics and dynamic video backgrounds to capture visitors. We got to use their own high-quality images from Bespoke Photography to showcase the employees and company culture. All the pages scroll smoothly through dynamic sections and information about the team and their services for visitors. We configured custom contact forms that are delivered directly to the clients' email for easy conversions and a testimonials carousel to showcase all the great things their clients have to say.
If you couldn't tell by my going on and on, we're excited about launching this website. It was incredibly fun to build, we got to use our graphic design skills and new website features that we can't wait to use for future clients. Like all our stunning websites, the design is completely responsive and looks great no matter what device you're using.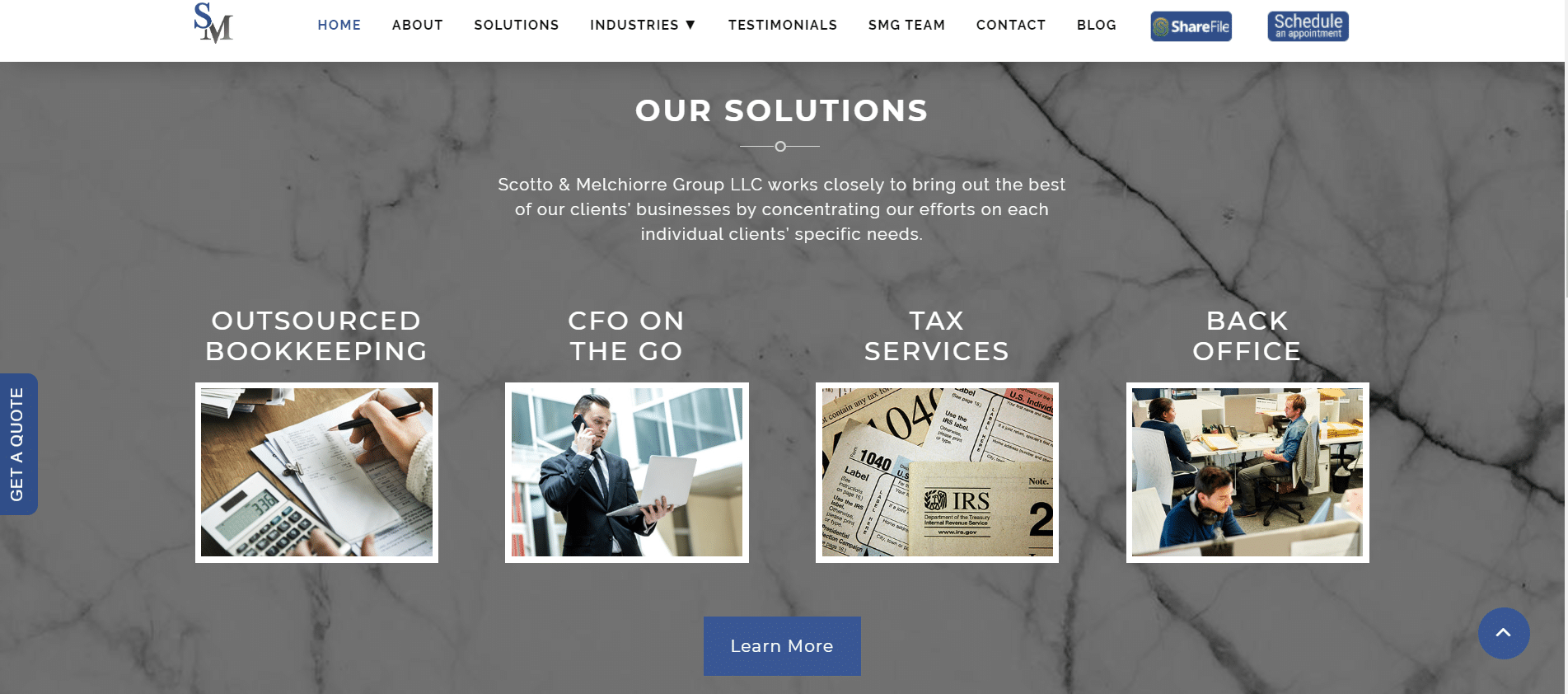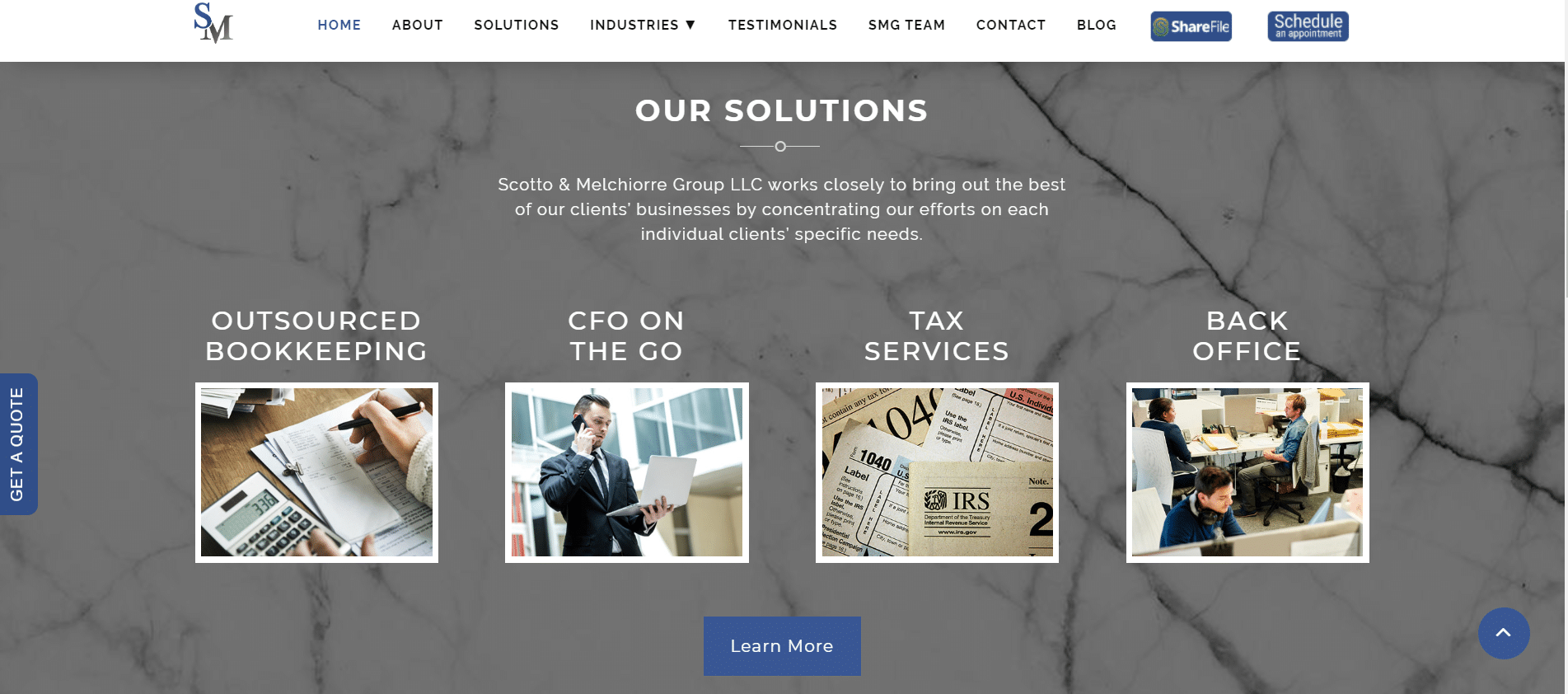 At Surf Your Name, we believe a website should showcase exactly who you are and all you have to offer to the world. If your current website isn't or doesn't even exist yet, give us a call! Let's talk about how we can bring your vision to life with a dynamic and modern website design that gets real results. We can't wait to learn more about your project and together, create something spectacular.