Taxes… A subject that isn't exactly our idea of a good time. But who are we to judge? Some people really enjoy it. In the movie about Ruth Bader Ginsberg, "On the Basis of Sex" Ruth's husband commented that tax law is the only part of the books that has a sense of humor. Well, our clients Segregation Holding certainly have brought that to life for us as we redesigned their website.
Segregation Holding is a business services firm that performs Cost Segregation Studies. This sounds very technical but basically there's a section of the tax code designed for individuals or companies to save on taxes after remodeling, purchasing, or expanding commercial real estate. The process is very thorough and expansive and has saved their clients millions of dollars. Honestly, read their testimonials, it's amazing.
A service like this deserves a unique website! But their old one wasn't delivering. Scrolls of text and small images left a lot to be desired, so we got to work. We started with an informational homepage, filled with high-quality imagery, interactive design elements, and content that was broken up and easily understood. This way, no matter who their next client is, the 'introduction' information is right there to read about what Cost Segregation is and how it can help their business.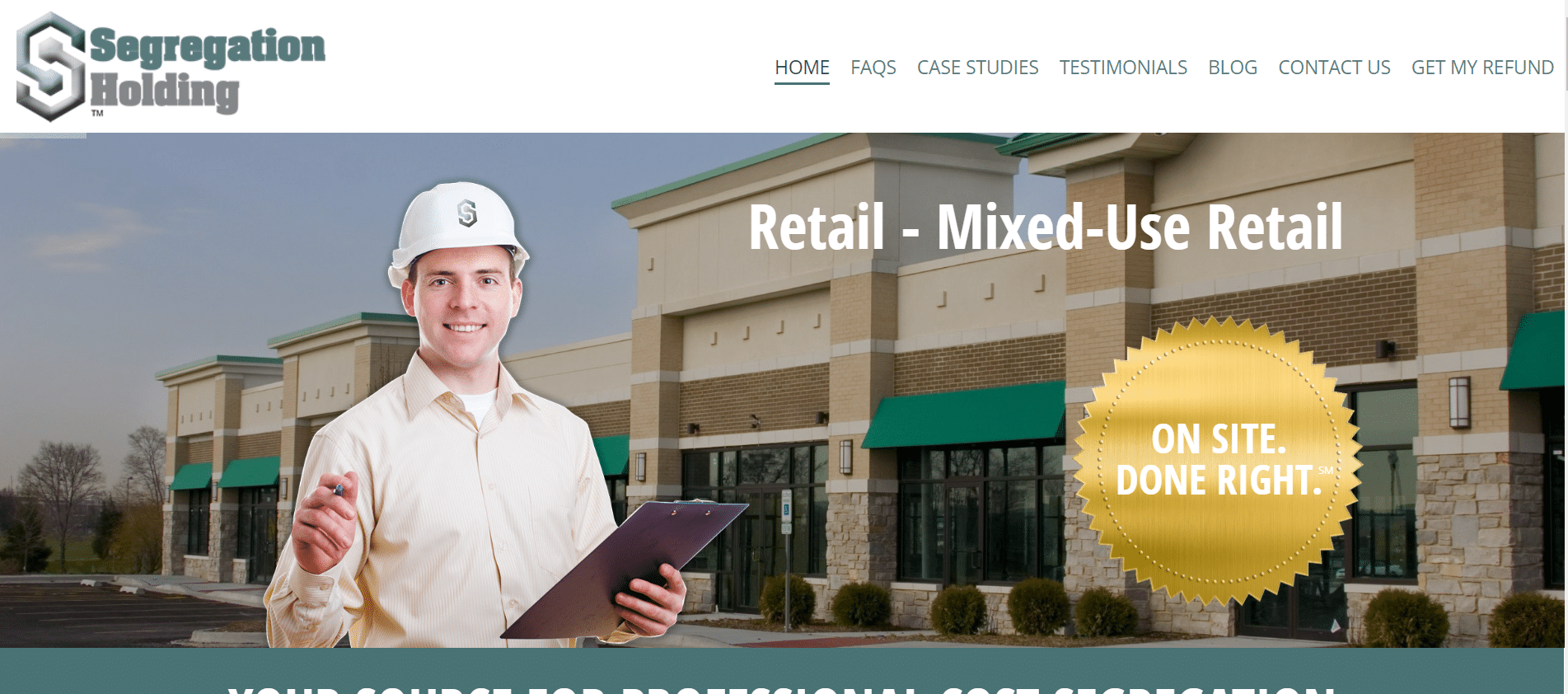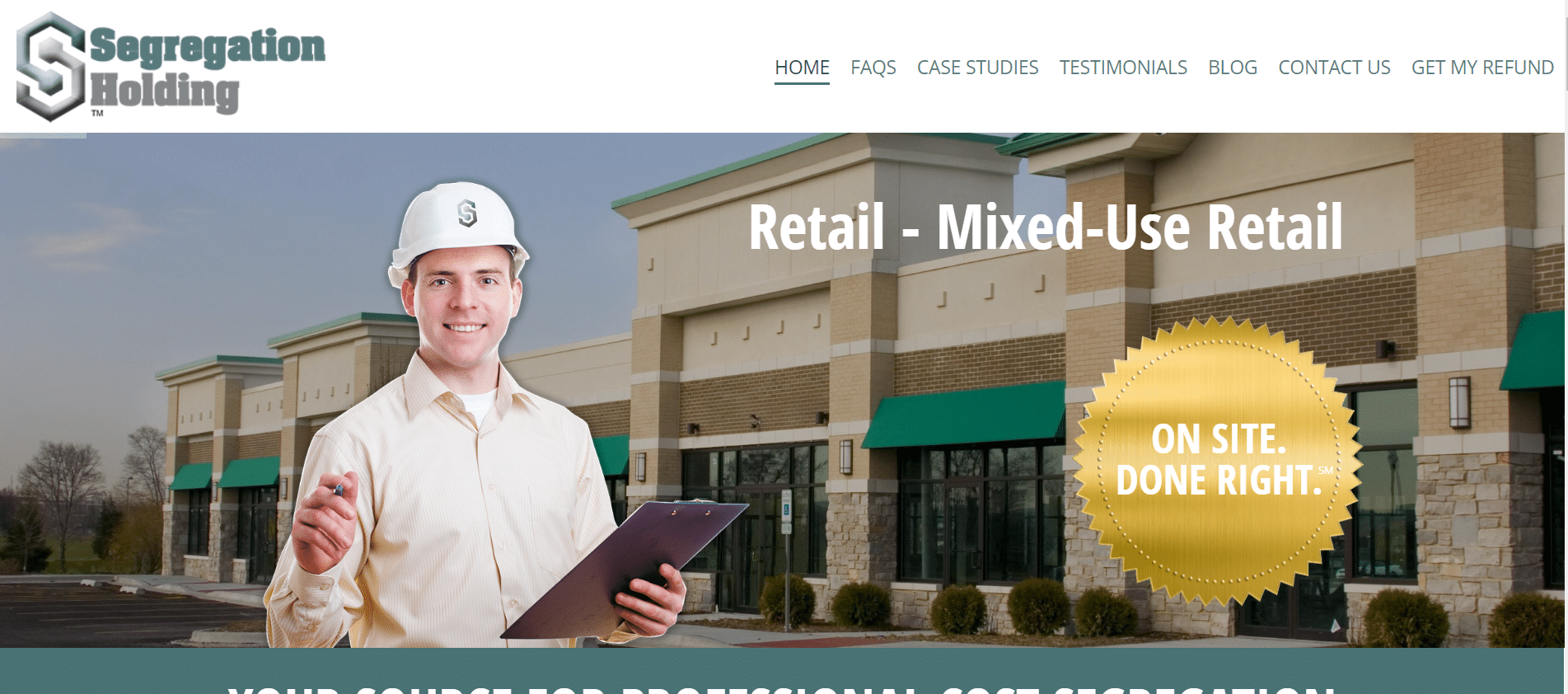 We added customized galleries to the site to showcase all the different properties they work with from automotive dealerships to strip malls. Frequently Asked Questions (FAQs) were essential for a process as complex is this, so we put it on the home page and a standalone page so visitors can find answers to the questions they didn't even know they had.
Finally, we configured a blog section for the team to post blog articles and a customized contact form delivered seamlessly to multiple locations, including several emails at once. The site is completely optimized for mobile-viewing and the team can login to the backend to easily add, edit, and manage content.
It was a pleasure to work with Jeff and Michael on this project. We learned a lot about taxes and how valuable their services are to business owners or even CPAs with their Strategic Alliance Partnership Program. We can't wait to continue working with them on future projects already in the works, but you'll have to read about that next time.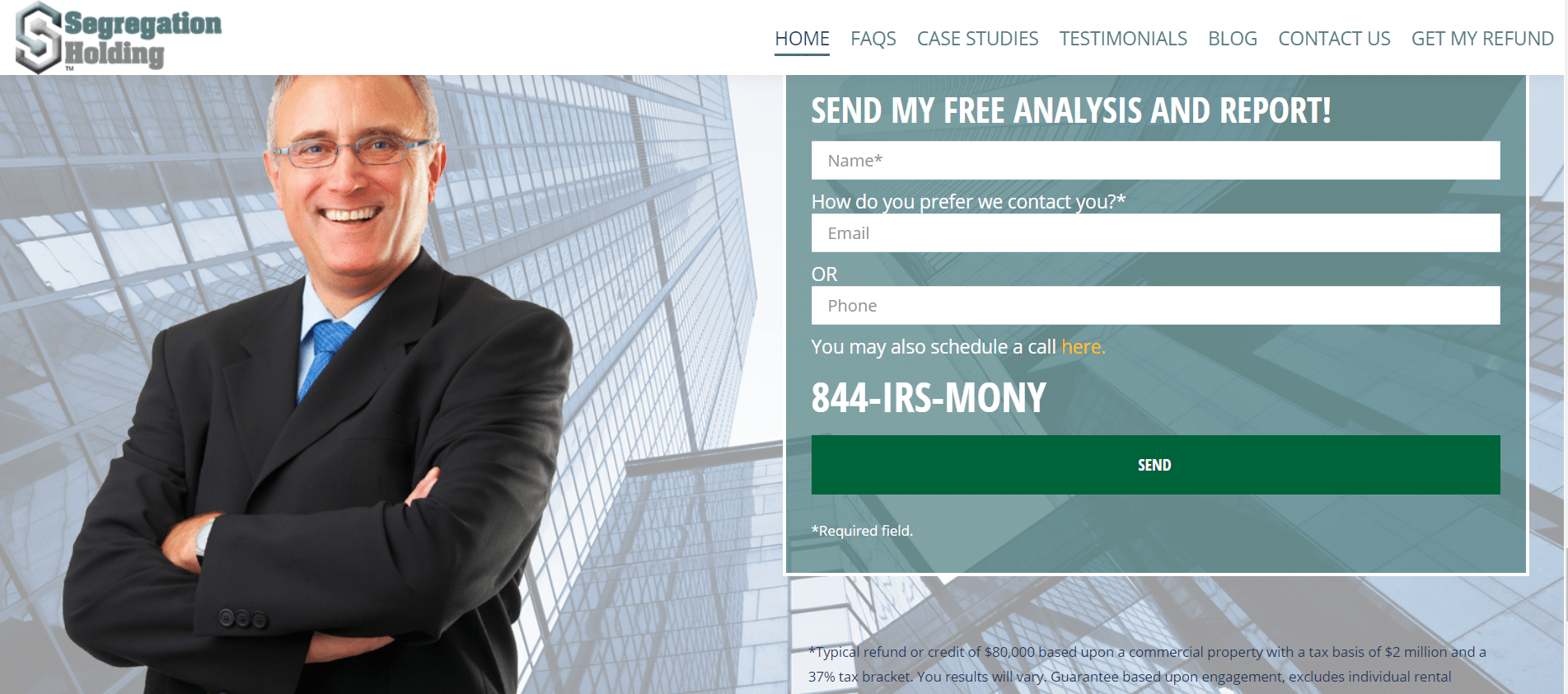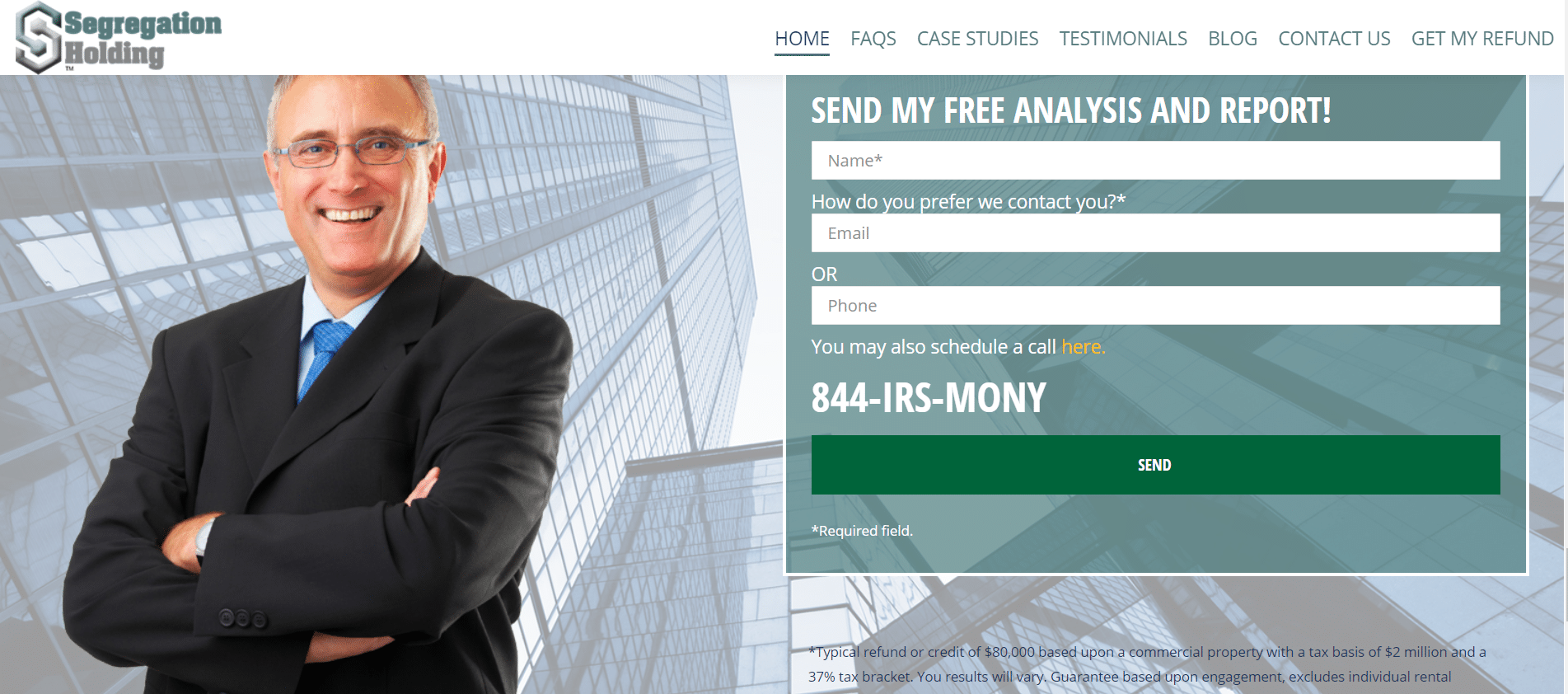 Does your website need a face-lift? If your digital presence isn't providing results for your business, give us a call! Surf Your Name is experienced and committed to creating the perfect website for your business with impeccable design and seamless functionality that is results-driven to bring in new clients or customers. Contact us today and let's talk about how we can be your trusted partners in web design and bring your vision to life online. We can't wait to learn more about your project and create something amazing!