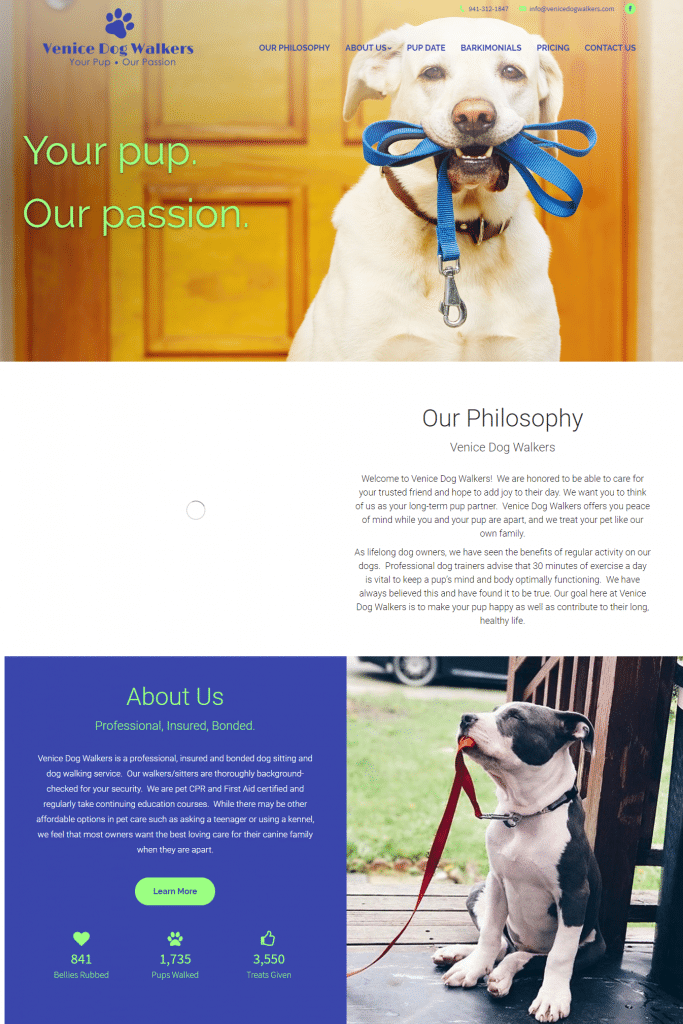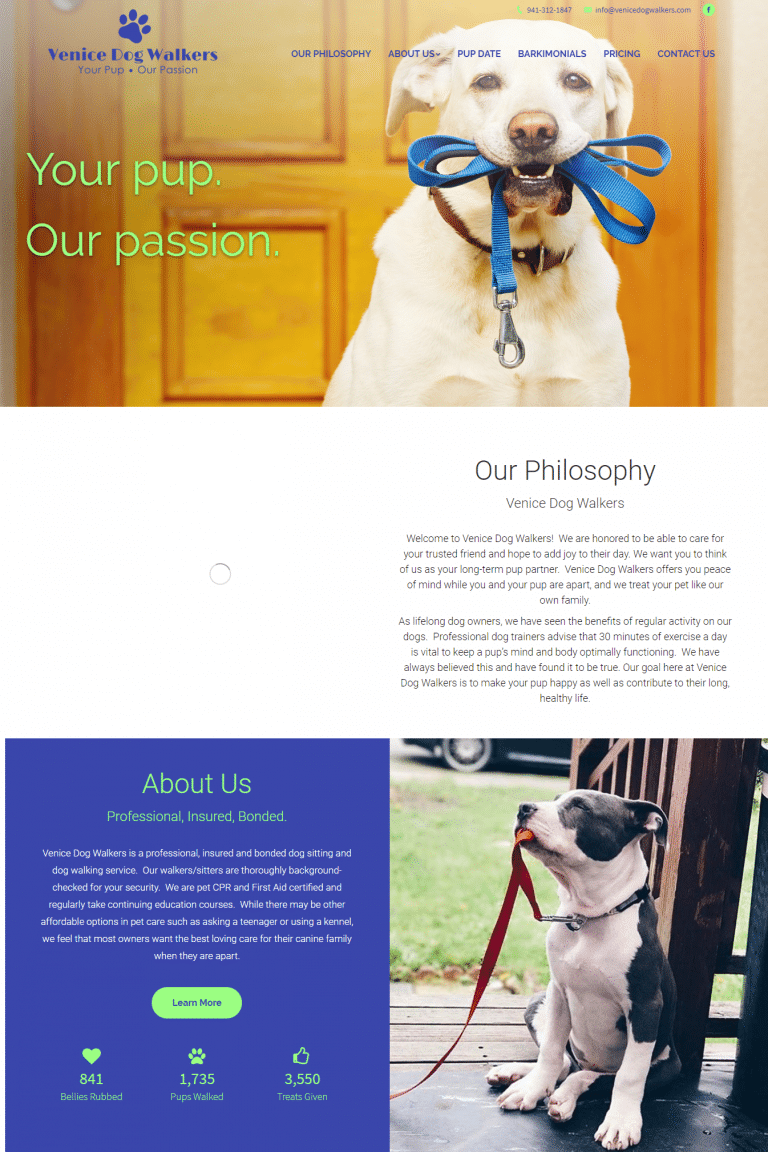 As a small business, we understand that are hundreds of things that need to get done in a day and seemingly never enough time or people to help finish. Which is why it's extra special when we get to help another small business by taking some of that burden so they can focus on what truly matters: running their business. This is exactly what we did with Venice Dog Walkers, a dog sitting and walking service in Venice, Florida.
Venice Dog Walkers is a full-service dog sitting and dog walking service in Venice, Florida. They offer flexible schedules and personalized services with their highly qualified and trained staff. Venice Dog Walkers is a go-to provider of in-house, professional dog sitters/walkers. They are incredible people who care for their pups and the people they work with. They needed a new website to showcase how their brand is fun-loving and professional.
Venice Dog Walkers didn't have a website before. As a small business, the task of creating their own website seemed daunting among all the other things the business demands. However, they knew it was essential and it had to be done right. They knew Surf Your Name had the experience and eye for design to create the custom, lead-generating website they needed.
At Surf Your Name, we like to showcase the passion our clients have in our work which is why we give it our all when it comes to design. Venice Dog Walkers gave us the opportunity to go above and beyond with design and integration. We created a customized layout and design with continuous scrolling on the home page for easy navigation. We designed a beautiful pricing chart with dynamic buttons to illustrate what price works best for what type of dog. We were also able to integrate their existing appointment scheduling software into the website so they're team wouldn't have to learn new software.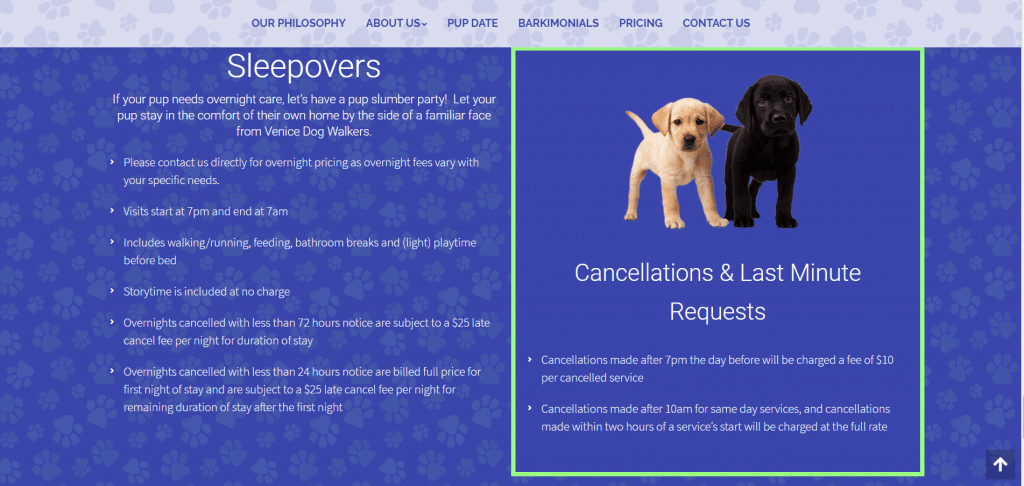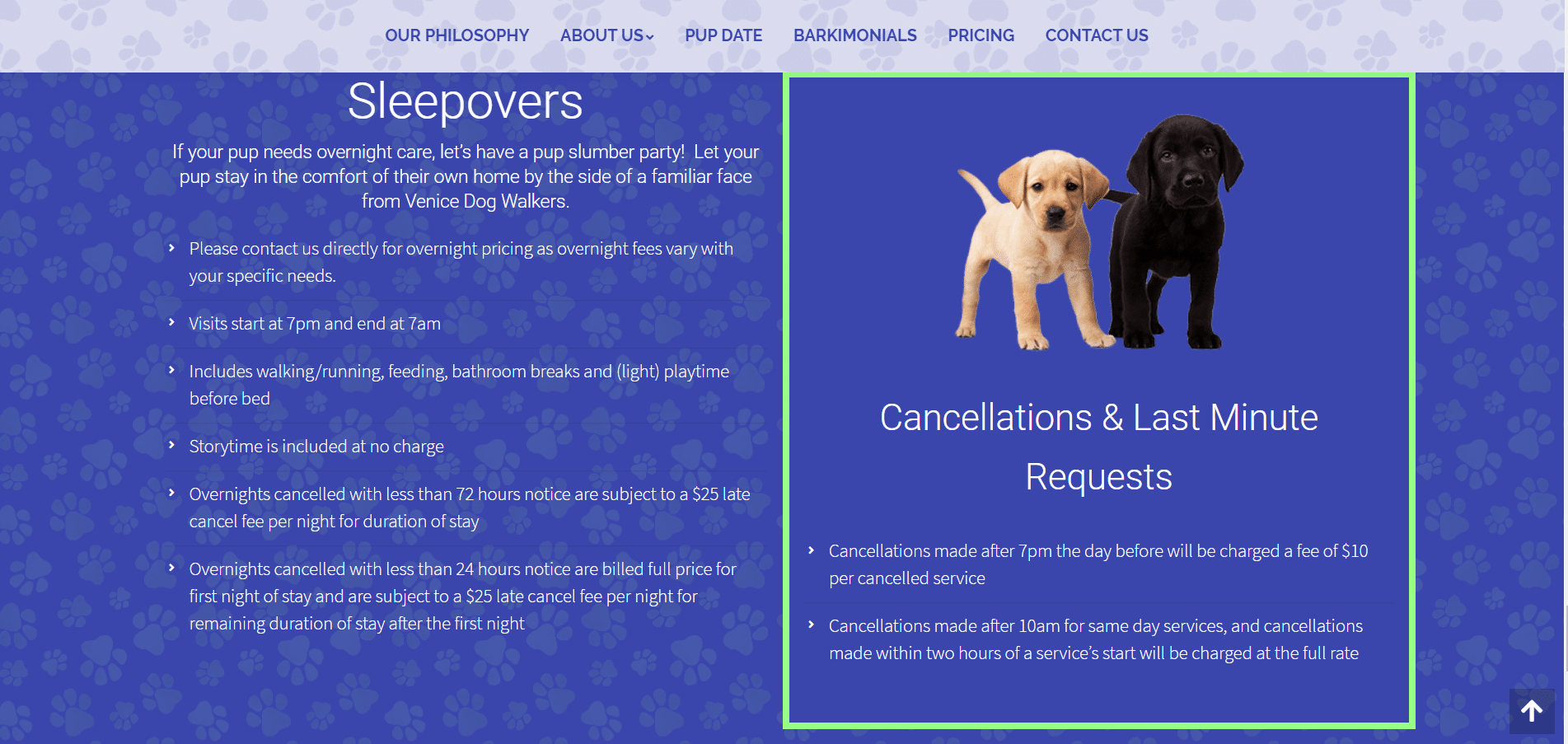 If you're a small business and need a website – our team of design experts and digital marketing specialists have the experience, skill, and understanding to create a site that's unique to your business. If you don't have a website yet, you're missing out on a ton of potential customers so contact us today for a free quote or call now at 515-493-2489 (515-4WEB-GUY)! Let's start working together to better your business.