One of our long time clients, Blood Diamonds Motorsports, has been absolutely killing it with his eCommerce store. He decided it was time to offer digital gift cards to his customers to make it easy for friends and family to purchase gifts without knowing exactly the right make and model needed. Surf Your Name to the rescue!
Blood Diamonds already has a well-configured WooCommerce installation running on their website, so the addition was a piece of cake for seasoned WordPress expert users like ourselves!
These digital gift cards are easy for the customers to use and have some cool features as well. Customers can have them emailed to multiple recipients at once and even have them scheduled to be delivered at some point in the future for an occasion like a birthday or holiday.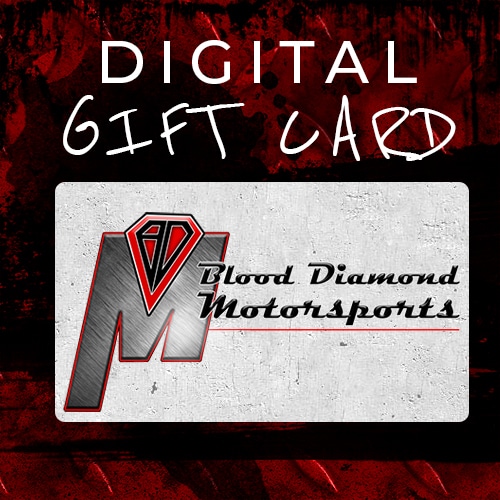 If a customer doesn't want to use the gift card funds right away, they can click a link in the email to have the funds added to their existing account for later use. They also receive a code to use if they don't have an account already.
On the backend, the owners have the ability to keep track of every gift card code issued, whether it's been delivered or scheduled, and other useful performance statistics.
Gift cards are a fantastic addition to any store, whether it's online or in person. They offer your customers a way to make a purchase without having to feel intimidated by your offerings if you operate in a niche market, and as a shop owner, they are invaluable because not only is the initial customer buying the card, but the recipient is then obligated to use the funds at your store and will likely spend more! Overall, a great investment to benefit both your shop and your customers.
Do you have an eCommerce website? Considering adding a gift card option for your customer base? Consider Surf Your Name! We are WooCommerce experts and can add gift cards and many other customized features to your store and website. Contact us for more details today!