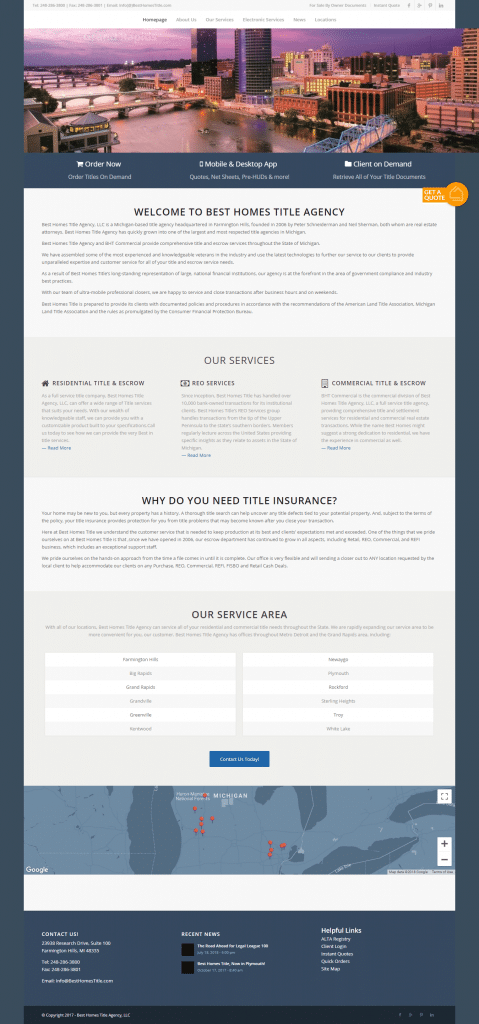 Successful businesses grow. That's just what they do! But, this growth can often be a stressful experience for the team that is tasked with running the business. When your business expands or evolves in any way, it's important to make sure your web presence matches. An updated and accurate website gives your company or organization credibility and will ultimately produce more results. If you go to a website that has outdated information, you're less likely to trust the company with your patronage – because you don't know what to expect. However, when it comes time to grow – you're too busy running your business to devote time to updating your website and if you don't have a great web developer… it can easily slip your mind.
Best Home Title Agency is a Michigan-based title agency. They've been serving their local community and the rest of Michigan since 2006, but recently expanded to offer services throughout the United States.  The new addition will be titled "Best Home Title National Solutions" and they currently have about 10 licensed states and over 20 partner states! Their team approached Surf Your Name, searching for a website designer who could make their online growth as easy as possible while remaining true to their current website's aesthetic and the overall mission of their organization.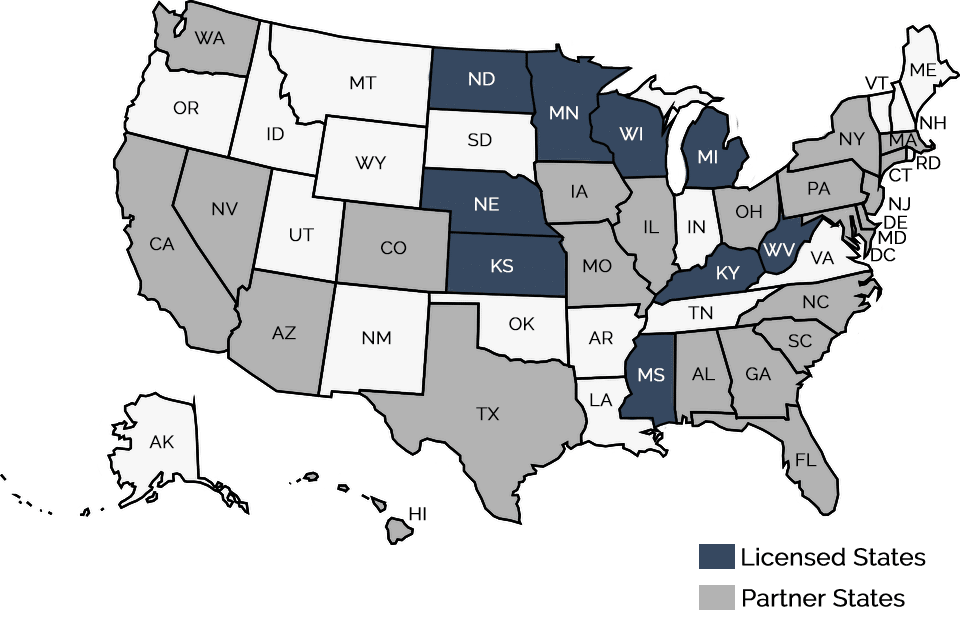 We created a brand-new page that fits with the current look and feel of their current site. Our team of talented graphic designers worked with the BHT team to create a detailed, visually striking map that allows potential clients to easily discover their licensed and partner states. We implemented a new contact form, allowing them to capture leads directly from the new page. Their team was so pleased with the final result, that they've requested a complete revamp of the website in the near future, with the more modern look & feel that Surf Your Name provided on this new page.
Surf Your Name employs only the most talented, skilled graphic designers, website developers, social media managers, and email marketing specialists all with one goal in mind: to help your business grow. We take pride in our ability to make expansions as easy and smooth as possible, and we would LOVE the opportunity to do the same for your business. If your business is evolving, it's important to make your website match! Surf Your Name provides FREE, no-obligation consultations to make your website start working for you! Contact us TODAY at 515-4WEB-GUY (515-493-2489).