Not long ago, we welcomed a new client to the Surf Your Name family that specializes in vehicle restoration, fabrication, and many other custom projects. Simply put – they make cars look and drive like new. The final goal of this project was to tell their website visitors about their services through photos of previous projects. They always say that a picture is worth a thousand words. Well, at first it sounded like an easy job. But there was something that complicated the process quite a bit. We're not talking 3 photos per vehicle restoration project! Try and guess – how many photos did this client need uploaded to their website? As you may have already guessed from the title of this article – over 7,000!
It's a little too much for a regular image gallery, don't you think? We thought the same. First of all, we discussed what the client wanted the galleries to look like on the website. After our brief discussion, we designed this layout: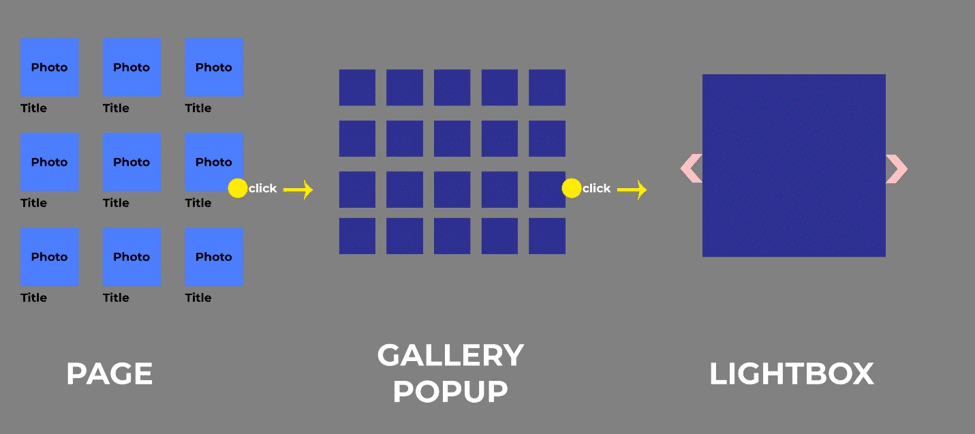 We had experience in uploading massive image galleries to a WordPress website before, but with this layout, we decided that it was a good time to find a third-party solution. In the past, we worked with an image hosting service called SmugMug. They have a wide range of photo hosting services and you can even build websites on their platform. We reached out to the SmugMug support team and asked if we can build our layout and connect it to our website. After a quick chat, we learned that this was exactly what we were looking for and started building the first prototype of the US Car Tool gallery page.
After we finished the first draft of the client's page, we sent it to them for approval. After having made a couple of edits to the page, we started uploading all the photos! We'll be honest here, it did take a lot of time! We even had to leave one of our work laptops working during the night in order to maximize our time. By the next morning, all the photos had been successfully uploaded.
The job is complete now, and the client LOVES their new website. And while SmugMug definitely helped get the job done – we decided to put together a list of pros and cons that we noticed while using their service.
Pros:
It is very easy to use. The SmugMug website is very easy to navigate through and simple to understand. You can find how to upload and manage your photos in minutes or even seconds.
Complex photos hierarchy. Look at our layout design – it would be very hard to create something that looks and works like that on a WordPress website. Yes, it is doable, but it would definitely take more time. With SmugMug's advanced folder system we were able to organize the whole thing pretty quickly.
It usually takes 24 hours to get a response from a WordPress theme or plugin developers. We only waited 10-20 minutes before we got the first response from the SmugMug team – and we hadn't even purchased their plan yet! We are really grateful for their help. They made the whole process way easier.
Cons:
You can only upload photos and videos to a SmugMug website. We needed to add some PDF's to our gallery, but unfortunately, it couldn't be done. Our solution was to host it on Google Drive and add a link to our SmugMug site.
Our goal was to build a page that is similar to our WordPress website. It wasn't that easy to achieve the same look with the SmugMug page builder. For example, we had some limitations in designing a custom header on our page. We hope the SmugMug team will add more options to make the sites even more customizable.
Overall, we had a positive experience with SmugMug platform. It's a great tool to add new features to your website. If you need a simple website with a photo gallery and minor customization, SmugMug will be a good solution.
Even though the majority of our websites are built on WordPress, we like to explore new platforms! Over the years we worked on many different website builders and built a lot of custom HTML sites as well. We know web development well enough to be able to complete any task our clients might have in mind. Have something that you think cannot be done on your website? We're here to prove you wrong! Contact us today and we will show you that it is possible, and we can do it at a reasonable price!