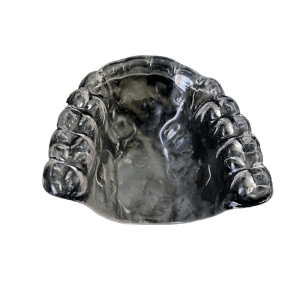 If you've been keeping up with our blogs, you've surely heard about all of the awesome animated videos we've been creating for our clients! These videos are a fun, affordable way to get your website visitors, Facebook followers or email subscribers engaged and informed about your product or service. Not to mention, studies show that 93% of business owners who use animated explainer videos on their website have seen an increase in user understanding of their product or service. Animated videos can be especially helpful when your company is launching a brand-new product and you need to get the word out! And that is exactly why one of our newest clients approached us!
Dr. Jim recently patented a new and useful dental device that is unlike any other seen in dental offices or on the internet! Using centuries-old acupressure techniques, the Intra Oral Technologies Appetite Suppression Device directly stimulates the pressure points in your mouth that are connected to overeating and cravings. Wearing this device for 30 minutes before meals, or when you want to eat but you're not really hungry, will keep you from overeating – making it easier to shave off pounds and say no to unhealthy habits. The device is comfortable and invisible, so nobody even has to know you're wearing it!
Our client knew that his product would sell if only he could find an easy, affordable and fast way to explain how it works and why it's necessary! That's where Surf Your Name's incredible marketing team came in. We've written engaging, results-driven scripts for several of our client's animated videos so we knew exactly where to start. After the script was completed and approved by Dr. Jim himself, we created a frame by frame scene-plan to determine the flow and look of the video.
After the details were completed and ready to go, we worked with our professional animation artist to bring the video to life! We're excited to show everyone this amazing video which will be used on Facebook, in Email Marketing campaigns and on the FromHomeDental and DIY Dental websites to inform their visitors about the Intra Oral Technologies Appetite Suppression Device.
Surf Your Name is here to help you get started when it comes to creating an animated marketing video.  Our team will take care of everything and create engaging, information animated video that increases business and streamlines your customer service interactions. There's no better way to engage your customers for an affordable price! Call us today at 515-4WEB-GUY (515-493-2489) or contact us online to find out how we can make the most exciting and effective animated video for your business!